Autism awareness and acceptance highlighted during April
Months are often set aside to raise awareness and support cures for various diseases and disorders, but one Chicago group is taking a different approach; they are celebrating.
The Autism Society declared National Autism Awareness Month in April 1970 as a way to educate people about autism. Nearly 50 years later, some autistic people say they want the month to be about acceptance rather than just awareness.
"The way [other organizations] frame Autism Awareness Month is [that] autism is this tragedy. It's this disease; 'let's find a way to cure it,'" said Erin Schroeder, an event organizer for Autistics Against Curing Autism. "The autistic community is trying to rebrand it so that people become more understanding and accepting of autistic people and put funds into trying to accommodate us instead of cure us."
Autism is often described as a disorder that affects individuals' communication methods. Autism spectrum disorder is a term used to describe a wide variety of autism at different levels of intensity. The spectrum includes Asperger's syndrome and pervasive developmental disorders. These conditions can be mild or severedepending on the diagnosis.
According to Centers for Disease Control and Prevention, one in 68 children in the U.S. have an autism spectrum disorder, which can present itself before age three and last throughout life. More than 3.5 million Americans need additional health, educational and caregiving services.
John Elder Robinson, Neurodiversity scholar at William and Mary University and the author of the New York Times best-selling novel "Look Me in the Eye: My Life with Asberger's," went most of his life undiagnosed with Asperger's syndrome and found out at the age of 40 he was on the autism spectrum.
Robinson said people on the autism spectrum may also suffer from chronic intestinal pain, epilepsy and sleep disorders. While some people with autism may treat pain, they do not necessarily want to erase their autistic traits, he said.
Robinson is an advisor to the Center for Neurodiversity Institute at Landmark College in Putney, Vermont, and a member of the Interagency Autism Coordinating Committee of the U.S. Department of Health and Human Services. He wants people to know there are two sides to having autism.
"There's no good side to having a broken leg. There's no good side to having a bacterial infection, but autism often brings with it exceptional powers of focus or concentration—unusual creative abilities," Robinson said. "You read all the time about how tech companies in Silicon Valley are founded and run by autistic people, so autism really has two sides to it, and all too often, people only see the bad."
Autistics Against Curing Autism is holding a meeting April 27 at 1 p.m., at Jason's Deli, 1258 S. Canal St., to discuss future plans and events.
Timotheus Gordon Jr., a member of Autistics Against Curing Autism, said he wishes communities of color in Chicago would be more accepting of autistic people and help them be a part of the community.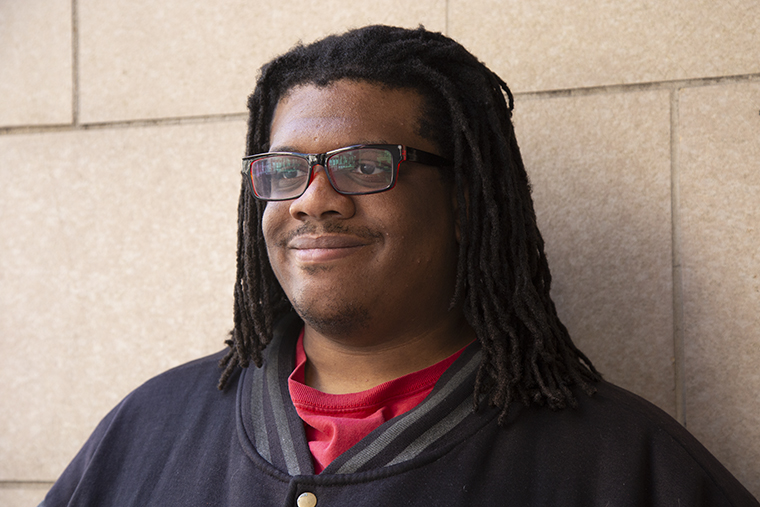 "Employ us. Use us. Let us be leaders. Let us be parents. Let us build families," Gordon said. "Just let us be humans; let us be citizens. That's what we want."
Gordon said he also prefers the term acceptance rather than awareness because, to him, an awareness month is boring.
"We prefer acceptance," Gordon said. "We'd rather showcase the wonderful stuff  we do with the autistic community rather than focus on how 'bad' autism is all the time."
Nonprofit organization Strength of Giving is holding a boxing event for all ages at UFC GYM, 2219 N. Clybourn Ave., April 27 from 2–4 p.m.  All of the proceeds will go to the Autism Speaks Foundation.
Founder Justin Garrett is leading the UFC class.
Garrett's nephew, Santana, is on the autism spectrum. He chose to organize an event to promote acceptance through combining two of his passions: fitness and giving back.