Audio Arts and Acoustics Department, Columbia students and alumni announce new Humanity is the Genre Festival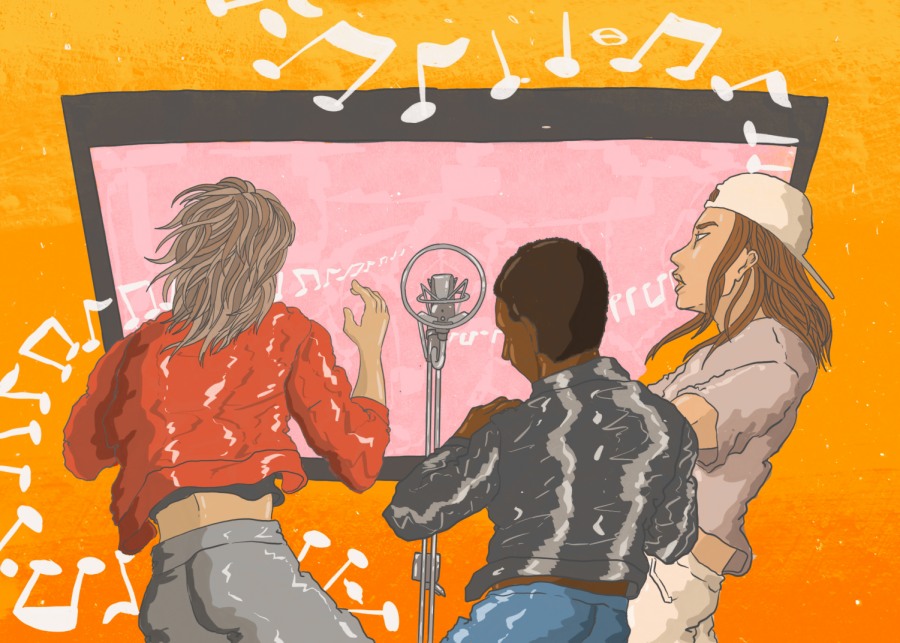 Through the recording and release of the student-driven, charity initiative album "Humanity is the Genre" comes the Humanity is the Genre Festival.
Released on Electric Train Records, the nine-track album was recorded and produced by students and alums, and is available on all streaming platforms. All proceeds benefitted Guitars Over Guns/Haven Studios, a Chicago non-profit that offers students from vulnerable communities a combination of music education and mentorship.
Sponsored by the City of Chicago's Department of Cultural Affairs and Special Events, the Career Center, the Audio Arts & Acoustics Department and Electric Train Records — the HitG Festival will feature live music performances by Blaqrock, Yin Waster, Add-2, Complex Project and Chicago house DJ and Columbia College Chicago staff member, DJ Lady D.
The festival takes place on Saturday, Sept. 25th, from 12 to 6 p.m. in the courtyard of Mt. Pisgah Missionary Baptist Church in Bronzeville, 4622 S. King Drive. Offering students transportation to and from the festival, buses will depart in hourly rounds from the 600 S. Michigan building between 12 and 4 p.m.
Internship and Career Advisor Tom Joyce said he and Electric Train Records Founder and President Freddie Bell first organized the festival because they wanted to create an event that students could learn from and feel proud to be a part of.
Regional Director of Guitars over Guns and Haven Studios Andrew DeMuro discussed his excitement of the festival taking place and the importance that networking and sharing information had when it came to creative fields such as music.
"Artists are kind of the engine of how this thing keeps running," DeMuro said. "I think this is kind of uniquely true of Chicago. I think artists like Chance the Rapper perpetuate this culture of mentoring among artists, like artists with a cause are cool."
The HitG festival also provides students the opportunity to get involved with paid experience. Shannon Fleischman, a senior music business major and marketing coordinator for HitG, said it was through this opportunity that she realized her dream career.
"I want to do this at a record label, I can totally see myself starting here and either staying or moving up," Fleischman said. "This is what I'm really enjoying, so it definitely has been pinned down to marketing."
Wanting to work with Columbia students, Bell said his intention was create a project that showcased the talent that was in the city — especially during the civil unrest last year that inspired some of the album.
"Believe me, I'm excited," Bell said. "This thing was an idea, a thought. Now it's a festival, that's amazing to me."