Attention back-to-school shoppers: Columbia bookstore will now be run by Barnes and Noble College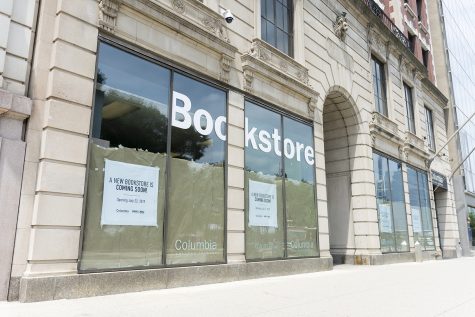 Although there will not be an in-store coffee shop like at DePaul University's downtown bookstore, now that Barnes and Noble College has taken over operations of Columbia's store, 624 S. Michigan Ave., students can expect to see cheaper textbooks and have their artwork featured.
When the college's contract ended with Follett, the corporation responsible for operating the bookstore, Columbia administrators decided to put the store on the market to find an operator who could bring more value to students, said Bryon Gilstrap, director of procurement and administrative services.
"Before, the bookstore just existed. It was just there," Gilstrap said. "[Now] it will be driven by the needs of Columbia and our students. If the students decide that there is something [that will] add value, we can have that option now. Whereas, in the past, we didn't feel that Follett brought that to the table."
In addition to an emphasis on making textbooks more affordable, the store will also focus on displaying student work. The artwork will be visible to Chicagoans as they walk down Michigan Avenue. The exposure is something Gilstrap said all students wish for at Columbia.
The main difference in the bookstore will be that it is not driven by "head office initiatives" as it previously was under Follett, Gilstrap said. One way Barnes and Noble will accomplish this is by having the store's employees be enrolled at Columbia, something Gilstrap said Follett did not do.
As a separate entity from the national retailer Barnes and Noble, Barnes and Noble College is managed by Barnes and Noble Education. The parent company was rumored for years to be approaching bankruptcy as it struggled to compete with Amazon before it was sold last summer to Elliott Management, the owner of a British bookstore chain. A California finance company recently attempted to acquire Barnes and Noble Education, as reported July 28 by Forbes.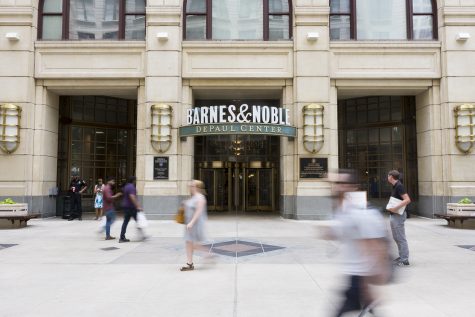 Gilstrap said those rumors were not known to Columbia when making the contract deal.
Schools facing enrollment decline often outsource bookstores to generate revenue, according to Richard Hershman, the vice president of government relations at the National Association of College Stores.
"Outsourcing, not just bookstores but food services [and] other support sources on campus are attractive because they might get a lot of money upfront," Hershman said. "They're kind of in a desperate situation … where schools are trying to make sure they have the revenue they need to operate without having to lay off faculty [or] cut programs."
Hershman doubts students will notice much of a difference in the change of hands for Columbia's bookstore other than some updated visual merchandising.
Students are spending less on school supplies, though. According to the 2019 report "Student Watch Attitudes & Behaviors toward Course Materials" by OnCampus Research, the research arm of NACS, college students spent roughly $415 on required course materials for the 2018–2019 academic year, which was a 14% decrease compared to the previous year. However, 79% of students who purchase school supplies do so at their campus bookstore.
Nathan Burgher, a senior communication major, is one student who is conscious of price when shopping for textbooks. Rather than purchasing or renting textbooks from Columbia's bookstore, he has opted for finding cheaper alternatives online, or simply not getting textbooks at all.
"Most teachers don't even use textbooks [in class]," he said.
Burgher said he is not more inclined to shop at the bookstore now that Barnes and Noble College is managing it, partly because he prefers visiting Columbia's library. However, he is looking forward to seeing student artwork in the windows on Michigan Avenue.