Amid rising crime, campus security programs are available for students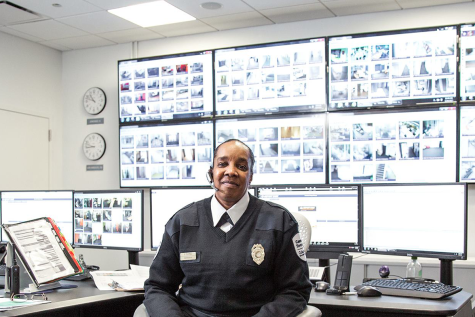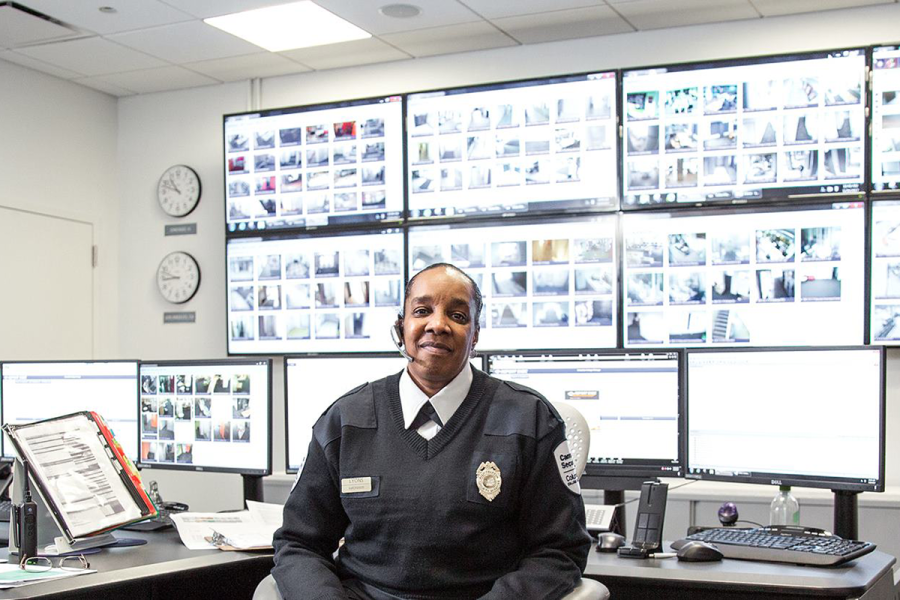 As students find their footing in their first weeks on campus, they face a South Loop neighborhood with an increased reported crime rate. According to Chicago Police Department data, there have been 2,260 reported crimes this year in District 1, which includes Columbia's campus, as of Aug. 28. That represents a 94% increase in reported crime as of the same time last year, including a 113% increase in theft and a 46% increase in aggravated battery.
New first-year students Tyler Fannin, 19, an acting major from Omaha, Nebraska, and Olyvia Thom, 18, an audio arts major from Virginia Beach, Virginia, are not too worried about safety in Chicago because they feel well prepared by the college.
"They went over it in [orientation], and there is also a security building you can go to if you need to report anything," Thom said.
Thom added she believes each city has safe and dangerous parts and reliance on being smart can keep a person safe.
Fannin echoed Thom's confidence in the college's Campus Security and Safety presentation at orientation.
"Honestly, I am not as freaked out as my parents are," Fannin said. "They're nervous, but I'm fine with all of this. I'm just vibing."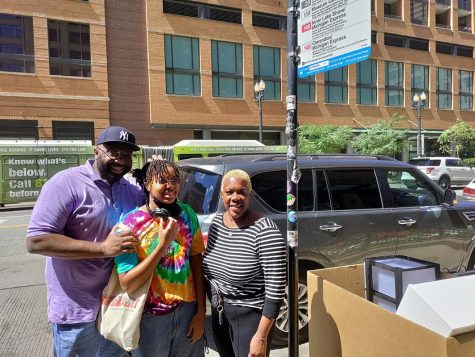 While Thom and Fannin agree, their mothers have differing ideas about safety in Chicago based on the city's size.
"I feel she's going to be safe," said Olyvia's mother, Tamieka Major. "This is my second time visiting the city. I'm a native New Yorker, so coming here, I didn't think there would be a whole bunch of crime or things of that nature."
Marlo Fannin, Tyler's mother, felt overwhelmed and worried for Fannin at first, but said she was impressed by the on-campus security features she saw while touring.
With more than 1,000 new people joining the Columbia community, Ronald Sodini, associate vice president of Campus Safety and Security, stressed it is a critical time to talk about safety on campus and in the Loop, specifically, street safety.
Columbia's mass notification system, Everbridge, provides crime advisories to Columbia community members via text and email. In the last five months, Everbridge has alerted the community to area reports of gunshot wounds, robbery attempts, car theft and a letter that threatened the detonation of an explosive on campus, among others.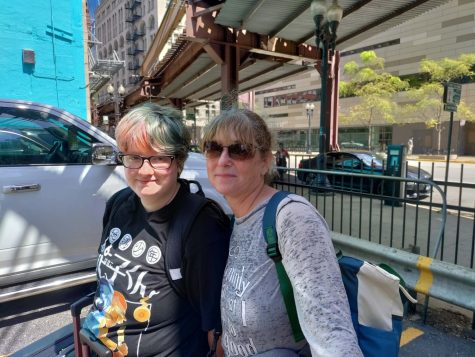 In addition to Everbridge, Columbia offers free training and information sessions to keep students informed.
"We have a course we offer called 'Navigating the City With Confidence.' … Another name we use is '[KickA@@], KickAss,'" Sodini said. "The course is co-sponsored by the Office of Campus Safety and Security and Student Services."
Sodini said the class covers attentiveness to your surroundings and what to do if you are confronted in a bad situation, including active shooter incidents.
Students can register for one of three remaining classes via the Engage app by searching "Navigating the City With Confidence." The free classes will be offered on Sept. 28, Oct. 12 and Nov. 16 in The Haus, 623 S. Wabash Ave. Class times can be viewed when registering.
A service the college offers to help ensure safe travel between buildings, particularly at night, is the Security Escort Program, which can be found through Columbia's Engage app and is available for students and employees. Additional resources are available on the Campus Safety and Security website.
Students can list emergency contact information on their MyColumbia page. At the bottom of the page, students can also indicate if they would need evacuation assistance.
Additionally, students with mobility, physical, invisible and other disabilities, both permanent and temporary, can contact the Services for Students with Disabilities office for more safety support and adaptive equipment.
SSD Director Jeanne Kelly stressed the importance of utilizing the Security Escort Program for transport, setting up a safety plan and being familiar with the accessibility of campus buildings, such as bathrooms and elevators.
"Become familiar with the spaces, so [students] know how they can exit … for whatever purpose, whether it's an emergency or their own personal issues that they need to deal with," Kelly said.
Kelly also suggested students carry cards, wear bracelets or load their phones with information about their medications, allergies, health insurance and other important information related to their disability.
"Emergency personnel … they're going to be looking to see if there's any type of information like that," Kelly said.
Non-campus-related resources students can download include the Find My Friend GPS apps for both Android and iPhones and Glympse and Citizen in the Google Play store.