Alumnus recognized for personal, lifelike designs reflecting his Chicago upbringing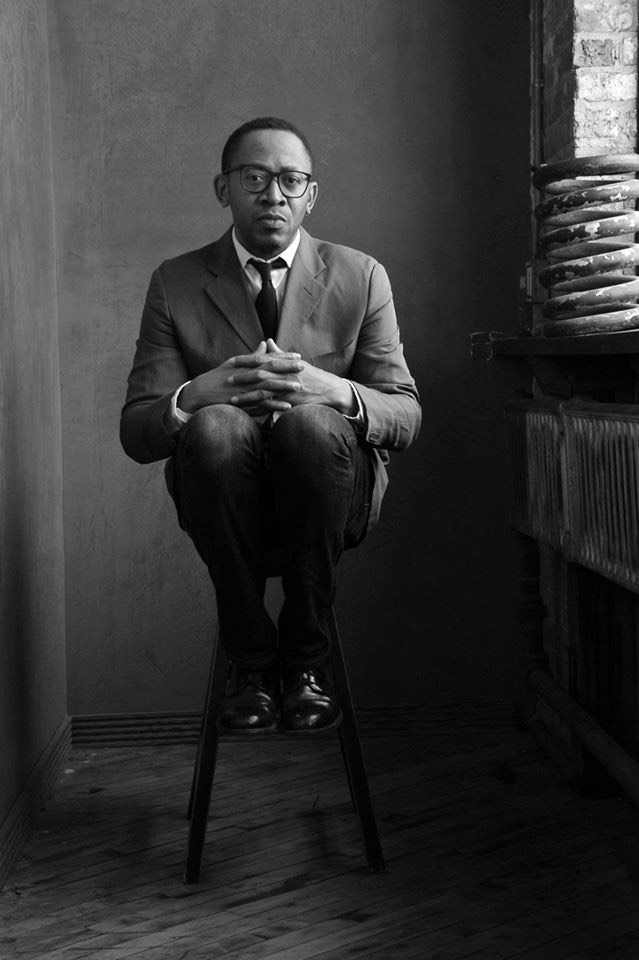 Born and raised in Back of the Yards, Norman Teague uses his upbringing and childhood experiences as inspiration for much of his work. He used memories of local drug dealers as the driving factor for one of his well-known pieces, "Self Portrait," where he made a bookshelf out of ash wood in the shape of a tire to represent their "fancy car rims."
Teague, a 2014 product design alumnus, helps young artists who come from similar struggles by giving them a physical and cultural space to create at his studio, Norman Teague Design Studio, 1932 S. Halsted St.
In his own neighborhood growing up, Teague witnessed the area change due to gentrification, and now his studio is grounded in Pilsen, also a gentrifying area.
"As a black person in the city or in this country, sometimes you feel like those advancements [of gentrification] are not for people like me," Teague said. "I try my best to make public possibilities and opportunities for others."
Teague strives to set an example through his work, which gained the attention of many creatives.  He was nominated for his impactful work in Chicago from 3Arts—a Chicago-based nonprofit grant-making organization—for the 2019 3Arts Awards where he and nine other artists receive a $25,000 cash grant, and 10 additional artists will receive $2,000.
In its 12th year, the award celebration will take place Nov. 4 at the Museum of Contemporary Art, and Teague said he will be putting the grant money toward his studio and future projects.
After developing interest in mechanical drafting in high school, Teague went on to study architecture at Harold Washington College. He came to Columbia to further his interest, but after being introduced to woodshop and realizing the lack of control he had in architecture, his direction changed.
After that, Teague switched to interior design and his interest leaned heavily toward furniture.
"I'd never really had control of any project from beginning to end [with architecture]," Teague said.  "In this way, I felt I had more control, so I immediately got my own woodshop and started to work for clients."
He said the college gave him the access and vision to go beyond imagining what he wanted, which he said was very liberating as a young black designer.
Since his time at Columbia, Teague has worked on collaborative projects through blkHaUS Studios—which he co-founded alongside Fo Wilson, associate professor of Art and Art History—including Sounding Bronzeville, Connect Hyde Park and South Shore and his favorite project yet, Back Alley Jazz.
"[In the city] we have a ton of really talented people that know how to use a platform when given to them, [who] appreciate and respect the arts as it relates to our neighborhoods," Teague said.
As for his nomination, Teague said it is a phenomenal opportunity to grow as an artist, especially alongside other successful artists in the city.
"It is an opportunity to work with a community that you adore, but it is also an opportunity to spark a fire with cultural activities," Teague said.
He plans to produce more work and showings, hopefully including one in Paris next year.