Alumni footprint on Chicago Comedy Film Festival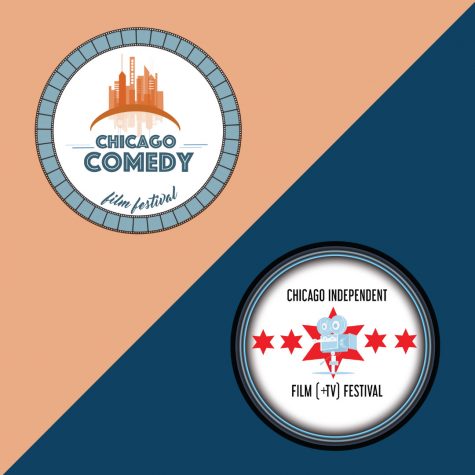 From programming to directing, the Columbia community is making a large contribution to the Chicago Comedy Film Festival during its ninth year.
As a nonprofit organization, CCFF works to educate and support diverse networks of comedy filmmakers worldwide. Founded in 2010, it brings comedy filmmakers together in Chicago, giving them a place to collaborate, show their work and celebrate comedy in film. The festival is taking place through April 7 at the 1104 S. Wabash Ave. building.
Kady McElhattan, a CCFF spring intern and sophomore television major, said the festival showcases filmmakers with a variety of experience levels and gives her an opportunity to be around them.
McElhattan said she was interested in working for CCFF because she hopes to write comedy in the future.
"Being in charge of social media has taught me a lot about branding things … [including] myself," McElhattan said. "So if I ever want to make my own film in the future, I will know what it takes … to put [my] work out there to be considered for a film festival."
McElhattan said the festival has helped her network with people and is beneficial for anyone who attends. She said Columbia students have the upper hand because the college's participation makes it easily accessible.
"Now I have a feel of what filmmakers go through," McElhattan said. "It [helps] me know more about the world in general."
Brent Kado, CCFF co-executive director and adjunct professor in the Cinema and Television Arts Department, has worked with CCFF since it was founded in 2010.
Kado also founded the Chicago Independent Film + TV Festival last year, which is running simultaneously with the comedy festival.
"We wanted to expand our reach to more filmmakers and more projects, but also be able to come to Chicago for an international independent film festival," Kado said.
Last year was the first year both festivals were held at Columbia which was a great opportunity for students to get close to the work and meet directors, actors and producers, he added.
Evan Powers, director of the comedy horror short film "PIG" and Columbia 2010 film alumnus, said any festival that celebrates comedic arts is a special opportunity. He added that Chicago's rich history of comedy makes it the perfect city to celebrate emerging comedic voices.
CCFF Programming Assistant William Torrence is a 2017 film alumnus and has worked with the festival for three years. He said the festival has increased his appreciation for the behind-the-scenes work in film.
Torrence said his number one takeaway from the festival is the ability to communicate and network with people.
He added that festivals like this prove that not all films work on a multimillion-dollar budget, and people can come to the table with fifty dollars and create really good content.
"It opens people's eyes to the fact that there are always the B- or C-level films that can provide quality entertainment," Torrence said.