Alum and faculty member Margi Cole begins new teaching chapter in Alabama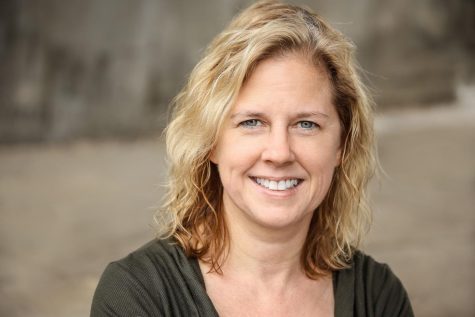 Columbia Dance Center alum and faculty member of 26 years Margi Cole said she first pursued dance because of her doctor's recommendation of it as a way for her to become more outgoing. Cole said growing up she was quiet and shy — and dancing was a way for her to get out of her shell.
After graduating from Columbia's undergraduate dance program in 1990 and going on to graduate school at the University of Illinois at Urbana-Champaign, Cole became a Dance Center faculty member in 1995 and has been the the founder and artistic director of The Dance COLEctive, a dance company that strives to introduce fresh approaches to dance performances and motivate the next generation of artists both in and out of the studio, since 1996.
"I started dancing when I was four, and then I just kept on dancing — I didn't stop," Cole said. "I came to Columbia as an undergrad and I spent a little time in the dance community, about three years or so dancing professionally."
During her time at Columbia, Cole was also working as an artistic director, choreographer, dancer and educator in Chicago. Now, Cole is beginning a new chapter in Birmingham to teach modern and contemporary dance at the Alabama School of Fine Arts, where she was once a student.
"I love Columbia," Cole said. "I'm really going to miss the students here, and I'm really going to miss my colleagues in the dance department."
While the pandemic forced Cole to pause some projects, she used this time to gain traction on her social media platforms. Cole said her YouTube channel was treated as a live performance venue and offered one-time-watch events to give viewers an "in the moment" feel.
Before the lockdown went into effect, Cole said she was scheduled to do a concert in June, followed by a residency in Alabama. She said in an effort to still celebrate The Dance COLEctive's 25th anniversary she held free virtual concerts on YouTube with clips from previous concerts.
"I'm looking forward to things opening up so that I can get back down to the business of teaching people in real time in spaces and interacting with them," Cole said.
Despite her ties to Chicago, Cole said returning to the Alabama School of Fine Arts in Birmingham and having connections with many of the artists there had a big effect on her decision to move back taking her dance company along with her.
Cole said the new opportunity to teach children in seventh through 12th grade, as opposed to college students, made her feel like she was empowering them to pursue their passions at a young age.
"[Youth] can really start thinking about things differently sooner, and in essence, I feel like that has the possibility to change the field of dance in a faster, more impactful way," Cole said.
You can stay up to date with The Dance COLEctive's projects by following their Instagram, YouTube and Facebook, as well as looking out for updates on Cole's website.