Unofficial student Democrat group begins work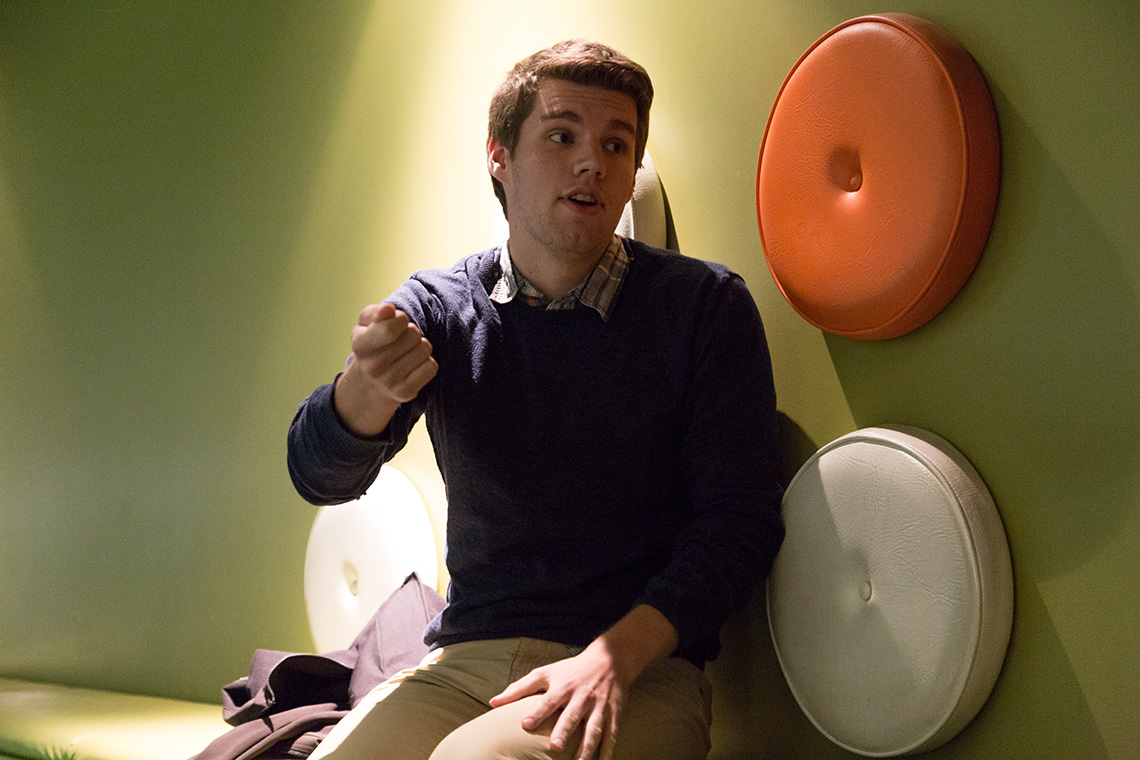 Although the new Columbia College Democrats student organization will not be officially recognized by the Student Organization Council until January, it is actively preparing for Election Day.
Nick Shinners, a sophomore television major who started the group in October, said members have volunteered for phone bank work and door-to-door canvassing in Iowa City for Democratic presidential nominee Hillary Clinton.
This year's election cycle inspired Shinners to start a political party group at Columbia, which he said is a chapter of the national College Democrats organization.
"The main goal is to get students actively involved in politics and government from the biggest to the smallest scale," Shinners said. "A lot of the time, the word 'politics' is associated with bad things but 'government' isn't and shouldn't be."
Shinners said he held an information session about the group Oct. 12. One student who attended was Alyssa Cinatl, a junior public relations major.
Cinatl, who plans on becoming an executive board member for the group, said she joined to further her goal of becoming a press secretary after graduation.
"Other people who take an interest in [politics] can have an outlet, since we don't have a political science major," Cinatl said.
Greg Foster-Rice, an associate professor in the Photography Department and faculty adviser for the group, said he was interested in the position because of his own experience doing campaign work for Clinton.
Shinners said he talked to other college Democrat groups at nearby institutions to secure help for starting Columbia's chapter. Chapters at local colleges include Loyola University, DePaul University and the University of Chicago, according to the National College Democrats website.
Foster-Rice said to his knowledge, there have not previously been any political party groups at Columbia .
"This is the first time since I've been at Columbia that I've seen formation of a student organization and the kind of advertising and level of involvement around a political party," Foster-Rice said.
Shinners said after Election Day on Nov. 8, the group plans on doing work for local elections. He said the group has already done phone bank work for Brad Schneider, a U.S. Representative candidate of the 10th congressional district. The group also set up a table in the Loft, 916 S. Wabash Ave., on Oct. 31 with information about voting and local candidates. Foster-Rice said the most admirable aspect of this group is how hard it works despite not being officially recognized.
"In some cases, they're more active than officially recognized organizations. It's a matter of them trying to get an awareness before the election," Foster-Rice said. "While they can't get official recognition yet, they're doing the work right now and growing."
Shinners said the group of 10 members is currently looking for more. It is important for students to be involved in politics because it is their chance to create change, he said.
"If you don't like something, you have the right to change it," Shinners said. "Whether or not your person wins at the end of the day, you're actively participating in a democratic process, which is a really neat thing."