Professor creates scholarship to mark his Columbia anniversary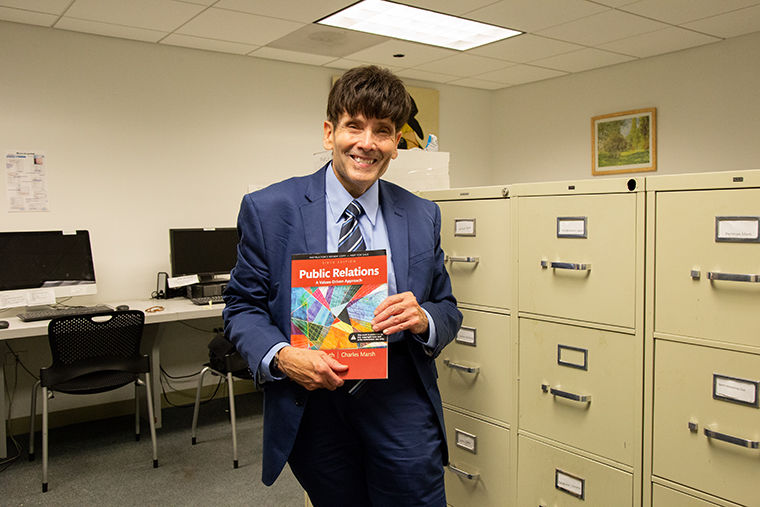 An adjunct professor in the Communication Department is celebrating his 20th teaching anniversary in a unique way: creating a scholarship for public relations students.
Dominic Calabrese said he donated personal money to create two $2,500 scholarships for public relations students with at least two semesters completed.
"I wanted to do something to honor Columbia, to thank them for giving me the opportunity to teach here," Calabrese said. "There [are] no young people like Columbia students. They're unique, very creative, they have a lot of street smarts [and] they're eager to learn."
While Calabrese donated the money, he said the scholarship will come from the Publicity Club of Chicago, of which he is the current president. The scholarships, formally known as the "Dominic Calabrese Publicity Club of Chicago Scholarship Awards," are taking applications until Nov. 1.
"It's important to have scholarships designed for certain majors and making them more specific, so it is not as competitive and there is more of a chance to get the scholarship," said sophomore public relations major Eddy Saindon, one of Calabrese's students who plans to apply for the scholarship.
According to Calabrese, the end of his term at the Publicity Club will coincide with the distribution of the scholarships.
"I leave office roughly a week after we present the awards as a final gift to the Publicity Club of Chicago, and more importantly, to the Columbia College students," Calabrese said.
Calabrese said he has always wanted to create a scholarship and was instrumental in the creation of the Publicity Club of Chicago's Scholarship Awards program. The Publicity Club was unsure if it could find money in its budget this year for scholarships, so he decided to donate the money to keep the tradition alive.
"[The scholarships] recognize two outstanding students here who have excelled in public relations and want to pursue a career in it," Calabrese said. "To provide them with financial support to ease the financial burden I know college students face today."
Students must complete an application form and four essay questions to qualify for a scholarship. Additionally, students will submit their resumes, a letter of recommendation and their FAFSA Student Aid Report.
"The way [the scholarship] is structured speaks to the needs of our students in public relations," Associate Chair of the Communication Department Anne Marie Mitchell said. "[Calabrese's] generosity is just without parallel."
As the donor, Calabrese said he will not be a part of the selection committee, but applications will be judged by other former presidents of the Publicity Club.
There is currently no set date for when recipients will be notified. However, scholarships will be presented Dec. 5 at the Publicity Club's monthly lunch meeting.
"I thought it would be cool to do it in December because it coincides with the holiday season," Calabrese said. "The two scholarships [will] be a terrific gift."