'Gilmore Guys' to gab at Thalia Hall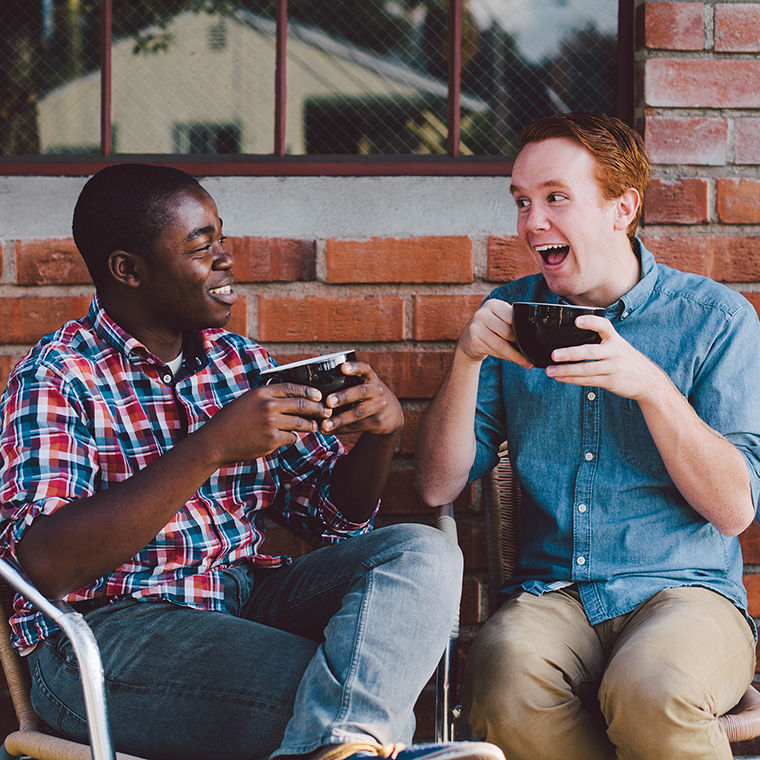 By Arts & Culture Editor
February 8, 2016
If you're out on the road feeling lonely and so cold, all you have to do is turn on your iTunes subscription to Gilmore Guys and they'll be there.
Gilmore Guys, which will perform live at Thalia Hall, 1807 S. Allport St., on March 6, is a podcast hosted by comedians Kevin T. Porter and Demi Adejuyigbe. The co-hosts dig deep into all things Stars Hollow. 
Porter, a longtime fan of "Gilmore Girls," and Adejuyigbe, a newcomer to the series, came up with the two-episodes-a-week show as a joke on Twitter when Porter heard about the television show's Netflix streaming premiere in October 2014.
"When Netflix announced they were getting all of the streaming rights to the reruns, I thought it would be a fun idea to revisit it in podcast form," Porter said. "I put out a tweet—half joking, half not—saying, 'I want to put out a podcast called Gilmore Guys, who wants to co-host?'"
Adejuyigbe ultimately responded to Porter's offer and a week after that tweet, Gilmore Guys was born.
The idea behind the podcast is simple. Each episode consists of in-depth gab sessions about "Gilmore Girls" episodes in the order the episodes ran, starting from the pilot.
Adejuyigbe, who gives more of a newcomer's perspective to the series, said it is sometimes hard for him to fully immerse himself in the series because he has to take a more analytical approach, rather than binge-watching as most people with a Netflix subscription would do.
"There's a part of me that will never really know for sure how much I truly enjoy 'Gilmore Girls' because it feels like it's always an experiment and I can't watch ahead without it being something I'm looking at it critically," Adejuyigbe said. "However, I am truly enjoying it. Every episode I watch, it's not like I come away saying, 'Ugh, I can't believe I have to keep doing this.'"
Gilmore Guys is part of a growing trend of niche comedy podcasts. Porter said his love of podcasts like U Talkin' U2 To Me and Analyze Phish—a show in which comedians Scott Aukerman and the late Harris Wittels discussed the band Phish from a die-hard fan and newcomer's perspective—helped shape the type of show he ultimately wanted to make.
"It's like how you make music because you hear people making the music you love," Porter said. "Especially people like Harris Wittels and all of his work on podcasts was very influential to me."
It was recently announced that the upcoming limited season of "Gilmore Girls" is set to premiere on Netflix, but Adejuyigbe said he is relieved the television series has a set number of episodes so he will not always be known as a "Gilmore Guy."
"That's always been the comfort for me," Adejuyigbe said. "I don't want to do a podcast that is so focused on someone else's media for the rest of my life. If 'Gilmore Girls' is still going on—that'd be so stressful."
The live performance of the Gilmore Guys podcast at Thalia Hall is also part of the Chicago venue's recent high-profile reputation as one of the city's go-to venues for live comedy—like the recent 12-day residency featuring Dave Chappelle.
Jake Samuels, talent buyer for Thalia Hall, said the choice to include the podcast's live performance was a no-brainer.
"We're fans of the podcast, and try to present shows we think are unique or interesting," Samuels said in an emailed statement. "Gilmore Guys was a total fit for our audience at Thalia Hall, and we can't wait for the shows."
Porter said he is excited to take the show to Chicago.
"We're grateful for the opportunity to do [live shows]," Porter said. "Not every podcast is afforded this, and to take it on the road and perform for everybody is terrific."