Students receive diversity fellowship for two-week program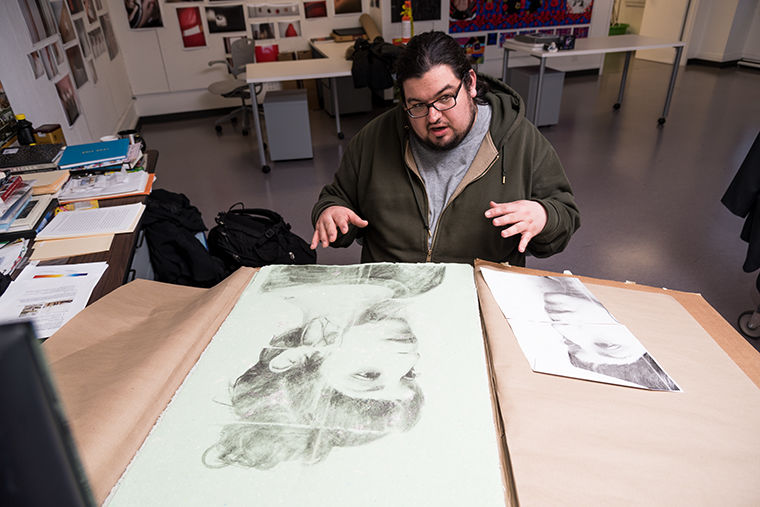 Four students of color received a fellowship to travel to Maine's Haystack Mountain School of Crafts to participate in a two-week workshop this summer.
Mel Potter, associate professor in the Art and Art History Department, helped collaborate with the Diversity, Inclusion and Equity Office to bring students to Haystack's campus.
Potter said Haystack wanted to develop an initiative to improve the diversity of its student population. The program was designed to include students of color who will be continuing at Columbia the following semester so they could share their experiences taking craft workshops at Haystack.
Potter said it is crucial to give this fellowship to students of color because they are traditionally not well-represented in the world of academia.
"Diversity is an urgent issue that everybody is dealing with right now," Potter said. "Haystack is smart [because] they want to have a broad range of different narratives and representation."
The students who received the award are Julia Arrendondo, a first year interdisciplinary book and paper arts graduate student; Paria Izadmehr, a first year interdisciplinary arts and media graduate student; Tyler Jones, junior art and art history major; and Jonathan Castillo, a first year photography graduate student.
Castillo said he heard about the scholarship from Potter during his paper making class and was shocked to receive the fellowship. Because the fellowship encourages students to try something different, Castillo said he signed up to try blacksmithing for his workshop classes.
"Maybe I'll find some way to integrate photography and ironware or blacksmithing," Castillo said. "It could just be a fun networking opportunity and a place to just go and learn a new skill. I'm not really going into it with too much expectation of what I'm going to learn. I'm just going to see what happens."
Castillo said the fellowship pays for travel, food, and room and board.
"These fellowships are important because it makes it so people could afford to go do this. I couldn't afford to go to Haystack. It's too expensive," Castillo said. "I couldn't even afford to go to [Columbia]. The only reason I'm here is because I got a graduate assistantship."
Izadmehr said she is really excited to be taught by instructors from institutions nationwide during the two-week workshops, which includes instructors from Stanford University and the Massachusetts Institute of Technology.
"Going in workshops with different artists [with] different backgrounds, different personalities is extremely awesome [because] you can learn so many things [and] collaborate [with] them," Izadmehr said.
The partnership will continue for another three years, Potter said. This fellowship is significant because it allows students to travel outside of the city and network with artists from all over the country.
"It's so exciting to be able to extend what Columbia currently offers to give students professional and artistic opportunity," Potter said.