The future of print media shines as Hair Trigger turns 40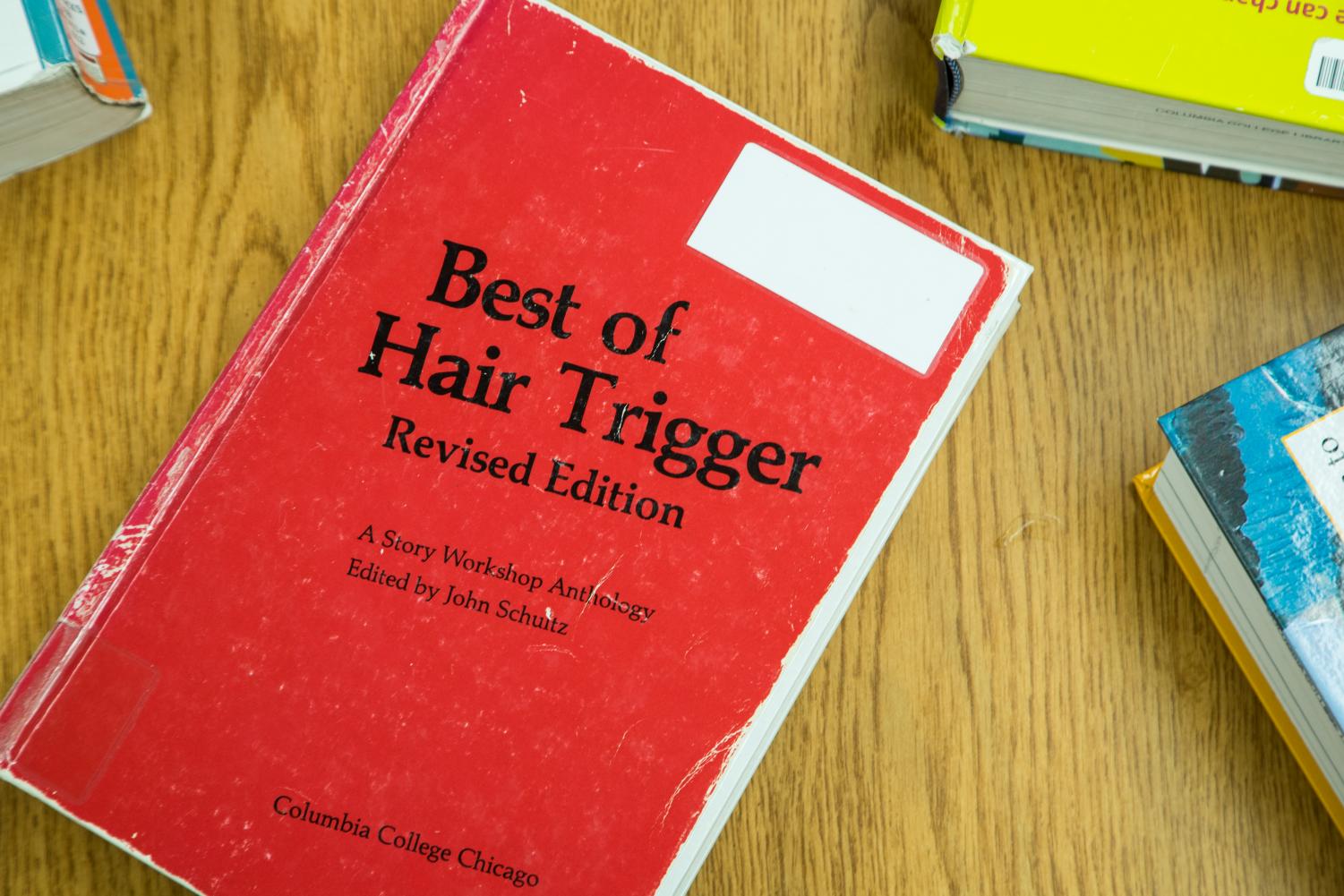 In an era when print publications are struggling, Hair Trigger, the literary anthology of the English and Creative Writing Department, will celebrate 40 years of award–winning creative writing, all by Columbia students.
The celebration will feature an exhibit with a reception, will showcase all 40 past covers and include an award ceremony and general historical information, according to associate professor in the English and Creative Writing Department Alexis Pride, a faculty advising editor for Hair Trigger.
"[Hair Trigger] is a very competitive process," Pride said. "We're talking about what is the strongest representation of our program and the student writing, as well as what's going to demonstrate the breadth and extent to which we invite students to exercise their own individual voices." Pride added that Hair Trigger's work is very much tied to the mission of Columbia.
The event takes place Oct. 24 at the Library, 624 S. Michigan Ave., and will be hosted by Pride. The newest edition of Hair Trigger will be published April 1, 2019, according to the publication's website.
Pride has been on staff for Hair Trigger for the past three editions and contributed to the 21st issue 19 years ago when she was a student in the former Creative Writing Department.
"It feels like I've never left home. I was a student [at Columbia], and I've been teaching for 20 years," Pride said.
Columbia's student-run publications have survived the decline of print media, and Hair Trigger has continued to consistently publish student work.
In 2016, Hair Trigger 2.0 was announced, adding an online presence and extension of Hair Trigger that features literary reviews, interviews and stories on a bi-weekly basis.
Hair Trigger 2.0 Editor-in-Chief and senior fiction major Celeste Paed helped produce Hair Trigger 40, and said she is happy about its online presence while remaining in print.
"I don't think print is going anywhere," Paed said. "People appreciate being able to hold something physical in their hands. It's all of the things online content can't really capture."
Third–year graduate student in Columbia's MFA fiction program Jamiece Adams, an editor for Hair Trigger 40, said here is no denying the future of online media, no matter how much readers appreciate print.
"It's a legacy here, it's a tradition, and it's not going to stop," Adams said. "It highlights why Columbia is so important for an artist's growth."
The event will give students and faculty a chance to look at the framework of Hair Trigger and learn about the history of the student-run publication.
"It gives us an opportunity to really be reflective and appreciative of what the experience [of Hair Trigger] has meant and certainly what [Hair Trigger's] legacy has meant as we continue to produce work, create and nurture talent," Pride said.