A quick guide to the 3rd Congressional race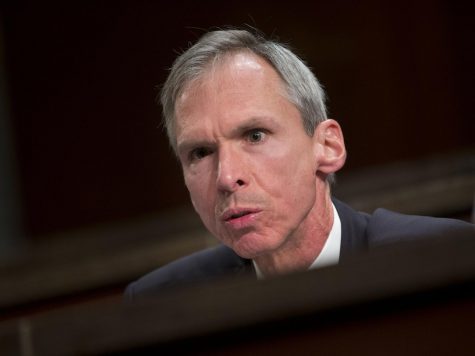 In 2018, Rep. Dan Lipinski nearly lost his seat in the U.S. House of Representatives, barely beating challenger Marie Newman by 2.2 percentage points in the Illinois Democratic primary.
This time around in the 2020 race, he is going head-to-head with Newman again, in addition to challengers Rush Darwish and Charles Hughes.
Lipinski's 3rd Congressional District largely consists of Chicago's Southwest suburbs, including Oak Lawn, Palos Hills and La Grange, as well as some Southwest Chicago neighborhoods such as Bridgeport and Beverly.
Leadership in the district has been somewhat of a family business. Lipinski has held the seat since 2004 when he took over from his father Bill Lipinski, who held the office since 1983, then handed the seat to his son.
Lipinski was not available for comment as of press time.
One of the defining issues in this year's race for Illinois' 3rd District seat is abortion.
As one of the few remaining anti-abortion Democrats in Congress, Lipinski has openly supported a Louisiana law currently being heard by the U.S. Supreme Court, which would require abortion clinics to have admittance privileges to nearby hospitals, a move that would make access to abortion more difficult. 
"This is about protecting women," Lipinski said in a Jan. 9 interview with EWTN Global Catholic Television Network. "Women who are going to have an abortion should have the same protections as anyone going in for elective surgery at a surgery center in Louisiana."
Lipinski's views on abortion have been heavily criticized by his opponents ahead of the Tuesday, March 17 primary.
Newman, one of his most outspoken challengers, has been endorsed by 2020 presidential candidate Sen. Bernie Sanders (I-Vt.); former presidential candidate Sen. Elizabeth Warren (D-Mass.); Rep. Alexandria Ocasio-Cortez (D-N.Y.) as well as Mayor Lori Lightfoot, all of whom stand far to the left of Lipinski on the abortion issue.
Lipinski and Newman have both been supported by different independent super political action committees on opposing sides of reproductive rights.
Newman has made it clear that this time around with Lipinski is going to be different.
"I've knocked on 6,000 doors this time; I'll probably get to 7,000," Newman said at a March 7 canvassing event in McKinley Park. "Knocking on doors and phone banking is the most powerful and most important thing because that's when you have real conversations. That personal interaction is the difference."
Maria Duque, a supporter of Newman's who grew up in the McKinley Park area, returned to canvass for her hometown district because she feels more represented by Newman.
"I'm here speaking to people in my community, speaking to my family every day about why we need to continue supporting Marie Newman," Duque said. "Dan Lipinski honestly ignores this community. Even though it's part of the district, Lipinski has never come out here. I've never seen him here."
Also in the race for the 3rd Congressional District seat is Darwish, who started the media production company Rush Productions and who would be the first Palestinian-American and Muslim elected to Congress from Illinois. Darwish has positioned himself in the race as a moderate alternative to the two frontrunners.
Finally, there is Hughes, a former candidate for the 23rd Ward alderperson in 2019 who was disqualified before the general election. He was also a precinct for Bill Lipinski.
In November, the winner of the Democratic primary in the Illinois 3rd District Congressional race will face off against one of three Republican challengers, one of whom is Arthur Jones, a self-ascribed neo-Nazi who ran unopposed in the 2018 Republican primary. The Illinois GOP has since denounced Jones and is now running ads against the candidate warning voters to "say no to the Nazi."
Also running in the district's Republican primary are Mike Fricilone and Catherine A. O'Shea.
Because of the contentious 2020 Democratic presidential primary, turnout for the election had been expected to be higher than in recent years. However, with concerns surrounding the coronavirus, it is unclear how turnout will be affected.
Early voting in Chicago began March 2 and, according to election officials, more than 200,000 ballots have already been sent in by mail as of March 9.
For additional coverage, listen to the full audio version of this story through the Spotify link above, as heard on the Chronicle's Media Hub partner WCRX-FM.