'A Joyful Revolution': Television student publishes photo book on months of civil unrest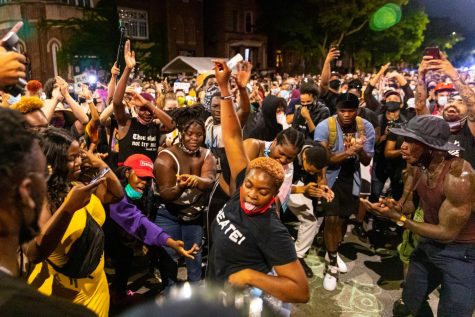 When mass demonstrations, protests and various instances of looting broke out throughout Chicago and across the country on May 29, after the murder of George Floyd by Minneapolis police, senior television major Vashon Jordan Jr. grabbed his camera and sprung into action.
On the morning of May 30, Jordan Jr., who lives on the Far South Side of Chicago, traveled downtown to take photos of a peaceful demonstration at the Federal Plaza on Dearborn Street.
Jordan Jr. said he thought the demonstration would be small, as many Chicago protests are "one and done."
"I didn't know how many people would turn out," Jordan Jr. said. "I thought it was another one and done. But the following week, when we had the Chicago March of Justice for George Floyd, 38,000 people [attended]."
Jordan Jr. spent a large part of his summer covering peaceful demonstrations and civil unrest. He attended 37 rallies in total, including the Logan Square Lockdown on July 23, the One Million Man March on June 19 and the Kids Lives Matter March on July 31.
The final product of his work is a photo book titled "Chicago Protests: A Joyful Revolution," which was released Oct. 17 on Amazon.
"I believe that it is important to show the nuances of every story and present a narrative that represents the overall feelings and mood, not just those of whoever is the loudest," Jordan Jr. wrote in a press release for the book. "Having more photographers and media makers covering the communities and people that they represent is an automatic win because no one … can tell your story better than you can."
Although most of the demonstrations he covered focused on systemic racism and police brutality, Jordan Jr. also covered rallies in support of President Donald Trump and the Chicago Police Department.
Jordan Jr. said one of the biggest differences between the rallies is inclusion, noting that pro-Black Lives Matter protests were more diverse and accepting.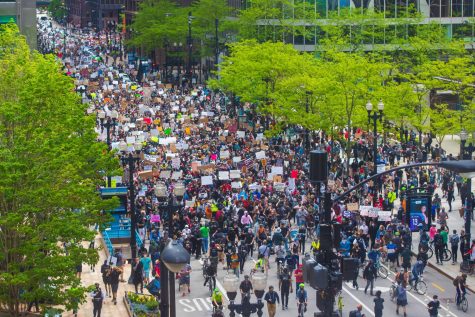 In addition to covering peaceful demonstrations, Jordan Jr. said he also photographed separate instances of looting.
One reason he felt compelled to do so was because a handful of news outlets that covered the unrest did not portray the full story. They only show up when protests turn bad and they "flip the narrative," he said.
Jordan Jr. said the demonstrations during the summer showed Black people living their lives in harmony and he wanted to document that.
"We look at the history of African Americans in this country and the first thing we show you is slavery, carnage, bondage, chains, Jim Crow, MLK shot … everything is negative," Jordan Jr. said. "So just seeing Black folks coming together, living their lives and having a good time, that in and of itself is revolutionary."
Jordan Jr. was drawn toward following the large number of demonstrations because he supports the struggle against racism and police brutality.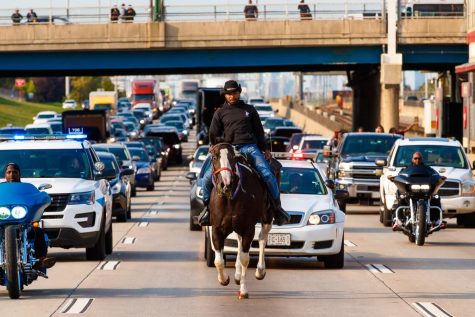 "What appeals to me, more often than not, will appeal to other Black men because of our shared culture, experiences and backgrounds," Jordan Jr. said. "I know I can go out here and I can choose what to take photos of, and automatically it's going to be more relatable than what any journalist not from this community [and] not from these backgrounds can think of innately."
Jordan Jr. said he would like his photo book to serve as a "discussion piece" years down the road.
"I want it to be something we can look back on when we want to know what happened in 2020," Jordan Jr. said. "Everything is there in its raw form. You may agree or disagree with my calling for a revolution, but the bottom line is, it's all there for your own interpretation and I welcome [that]."