Students push for quicker replacement of LGBTQ Coordinator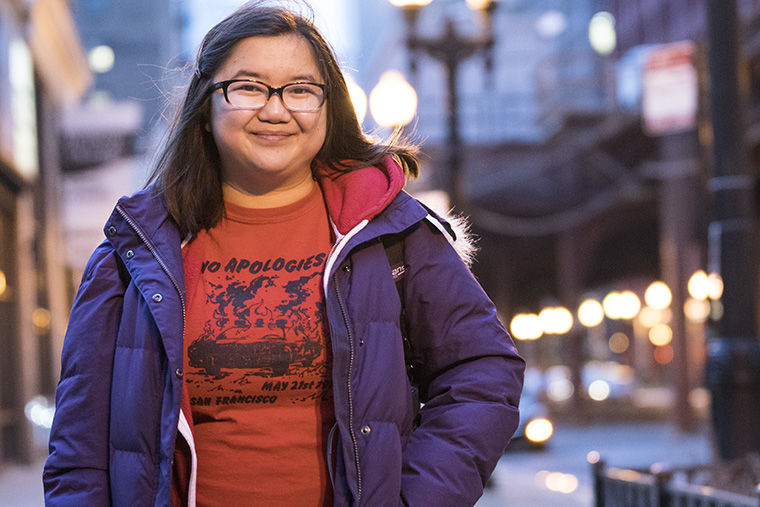 A change.org petition calls for Columbia to fill the position of Office of LGBTQ Culture and Community coordinator, following former coordinator Lex Lawson's departure in September 2016 and a lack of response from college administrators.
A total of 148 supporters have already signed the petition as of press time, which was posted in late 2016. Junior cultural studies major Emily Hodshire said they started the petition after a semester without a coordinator, which put a halt to several initiatives started at the college to support LGBT students.
"It has been a few months [since] we've heard anything about getting a new coordinator, which in my opinion is far too long of a time because you have students who have issues, and they need to be addressed," Hodshire said.
Some of the initiatives that have been put on hold include name change policies, Title IX student support and the Gender Inclusive Initiative, which covered gender pronouns and gender-neutral bathrooms, according to Hodshire and Dean Strauss senior design major and president of Common Ground,Columbia's student organization representing the LGBT community.
Without a coordinator, Common Ground was left without an adviser, according to Strauss.
While the position has been empty, Straus said students have sought help from other staff members in the Multicultural Affairs Office.
"The Multicultural Affairs staff has been great and helpful, but they also have their own offices and [organizations] to run," they said. "Planning things [and] getting things scheduled is difficult because we don't have anyone we can go to."
Since the petition was posted at the end of the Fall 2016 Semester, Hodshire said they have been working with other students and Associate Dean of Student Life Kari Sommers on the hiring process and finding a temporary solution until the position is filled.
Both Hodshire and Strauss said they do not know why the hiring process is taking so long.
"If I'm being cynical, I think it's because it's not always a priority at Columbia to care about these issues," Strauss said. "There are people that care, but not enough people with power care, and that's why it's taking so long."
Sommers said a long hiring process is not abnormal, and this position is just one of several currently pending.
"It takes months, and the college is being wise and thoughtful about both current and new positions because the last thing we want to do is continue to put that burden on the backs of students," Sommers said.
"From a fiscal standpoint, the idea that the college is really being thoughtful and thorough in this process is the right thing to do because ultimately, that also protects all students."
Hodshire said it is still unknown when they will get a new coordinator.
"I don't know if this seems like it's not a big priority, because it is," Hodshire said.
"Students need to talk to someone who can address specific issues. Not that counselors cannot do that, but this person is hired for exactly that."
Hodshire said before winter break, they attended a meeting with Sommers to discuss the hiring progress.
Hodshire, who is also a student worker, said the meeting was not what they expected and thought there was some miscommunication.
"They were making this an issue about student workers' comfortability in the space, and we're doing more than what we should, rather than just hiring a new coordinator," Hodshire said. "They maybe knew it was a problem, but [were] also trying to minimize the problem because they were saying budget cuts were happening everywhere and that a lot of people need to be hired, not just this position."
One faculty member who signed the ongoing petition was Carmelo Esterrich, associate chair of the Humanities, History & Social Sciences Department.
"One of the nice things about having Multicultural Affairs here is another layer of support for the students," Esterrich said. "It's academic and emotional support, and that's really important."
Esterrich said he is familiar with Hodshire and Strauss' situation after facing a similar one before current Latin Affairs Office Coordinator Rogelio Becerra-Ramirez joined the college.
Esterrich said it is beneficial for students to have a coordinator in Multicultural Affairs who is directly involved with their community and supports them.
"When we didn't have Rogelio, that sort of fell by the wayside," Esterrich said. Sommers said she considers positions that directly serve the students as a priority and is thankful for students working together.
"What I care about is doing the right thing on behalf of all of our students today," Sommers said. "I was extraordinarily grateful for their candor, and for their maturity, and the discourse, [and] I was extraordinarily grateful that they were brave enough to step forward. My only hope is that we can do everything in our power to live up to our commitments to our students."