Blood Oath jokes its way to SketchFest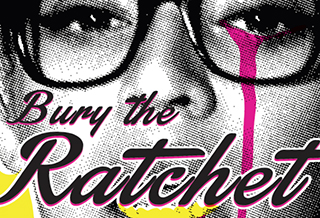 Of the 309 sketch comedy troupes that applied to perform in the nation's largest comedy fest, 159 were chosen—three of which hail from Columbia.
Blood Oath, The Sean Miller Explosion and Awkward Silence were chosen to perform at The Chicago Sketch Comedy Festival, also known as SketchFest, from Jan. 9–19 at Stage 773, 1225 W. Belmont Ave.
Trevor Kravits, 2013 theater alumnus and member of Blood Oath, said although no one in the group participated in Columbia's new comedy writing and performance major, four of them participated in the Comedy Studies semester at The Second City, a program available to undergraduate junior-level students.
"[The program] has directly affected all of us," Kravits said. "It gives you a taste of what life would be like if you're doing nothing but comedy 24/7."
This year was Blood Oath's first time performing at SketchFest, but it had been a dream of theirs since they met in spring 2011 after working on "Hot Box," an unreleased short film and project Kravits directed, he said.
"When we found out we got in, we were just ecstatic," Kravits said. "One of the first things I learned [about] when I moved to [Chicago] was Chicago's SketchFest … I just always wanted to be a part of it."
Blood Oath chose their name to imitate a "lame" heavy metal band, Kravits said. The troupe thinks of themselves as "pretty hardcore," so they stuck with it.
"There is something about being an improv team in Chicago that feels like you're in a lame heavy metal band," said Kravits. "We wanted to make ourselves feel like we were really heavy metal and just let that be the joke of it."
SketchFest began in 2001 when Brian Posen, a part-time faculty member in the Theatre Department and artistic director of Stage 773, invited 30 local sketch comedy groups to perform at Stage 773.
Posen said it was a challenge to find 30 sketch comedy troupes when the festival first started, but this year he had to turn away 150 troupes from all over the country because sketch comedy has exploded in popularity in the last few years. This year's eight-day festival featured 188 shows performed before approximately 10,000 audience members, Posen said.
"I know we're the biggest fest in regards to most groups or performers, which is pretty impressive," Posen said. "We make sure that it's a fun place to celebrate and make sure the artists can see others' work for free so they can collaborate and network."
Posen said he chose Blood Oath to perform because he knows the artists and enjoys the group's diverse background.
"[Blood Oath's] work as an improv group is phenomenal," Posen said. "I trust them as artists and I like the idea that they're all acting majors since sketch comedy is usually written and performed by people who don't have a strong acting background."
Thanks to Columbia's comedy writing and performance major, Posen said he anticipates more Columbia troupes will apply to SketchFest in the future. Posen said the major will deepen the sophistication of the work and allow students to create work that will "evolve, deepen and broaden" comedy as a whole.
Ricky Staffieri, a 2013 theater alumnus and Blood Oath member, said the Comedy Studies program encouraged him to create a better comedic tone.
Another Columbia comedy troupe, The Sean Miller Explosion, has been performing at SketchFest for nine years and continues to return because SketchFest prides itself on being the sketch comedy elite, Posen said.
"Why do we have so many groups flying overseas in the dead of winter to Chicago to perform for free?" Posen said. "Because of our integrity, merit, hard work and vibe."