$5,000 Scholarship takes Columbia students to the Big Apple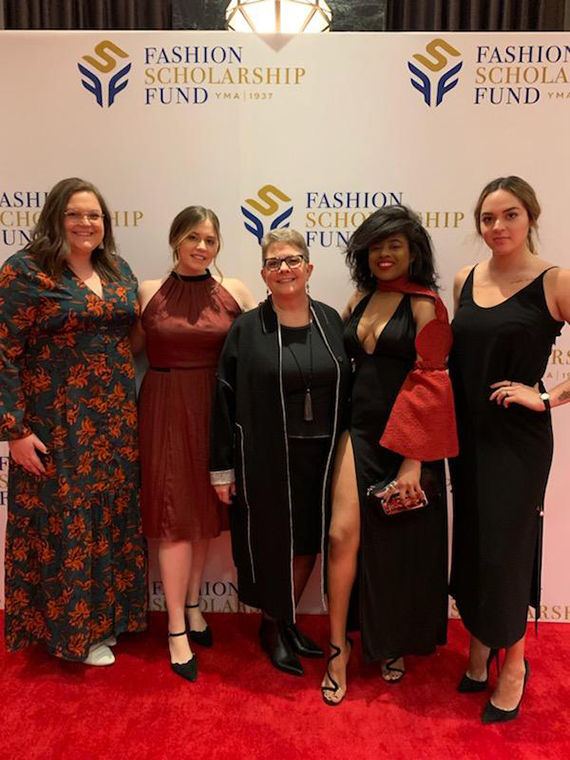 Four Columbia students spent the Spring 2018 semester working on a case study about global retail expansion, and after months of research and a semester of peer review, their work resulted in each of them winning a $5,000 scholarship.
YMA Fashion Scholarship Fund is a nonprofit organization with a mission to encourage young people to pursue careers in fashion, design, merchandising and business. The students competed in a  case-study competition, with the prompt of global retail expansion. Each student selected a retailer and wrote a 10–15 page case study discussing how that retailer could survive if it expanded to a different part of the world.
The four winners were Andrea Menendez, Rhyarna McBride, Kendall McDermott and Cassidy Hofschulte. 
Hofschulte, a junior fashion studies major, chose ASOS, an online retailer based in London, and moved it to Miami in her study. Based on Miami's fashion trends, market research and financial projections, Hofschulte determined the city would be a good fit for ASOS because the market is not as saturated as New York City or Los Angeles. 
Hofschulte said she would have been grateful for the class and experience regardless of whether she won because she can now include her research in her portfolio and on her resume.
Students submitted their work in October 2018 and attended the 2019 Fashion Scholarship Fund Awards Gala in New York City on Jan. 10. In addition to the gala, YMA FSF hosted an internship fair and other career development opportunities for the winners during their trip.
All four students enrolled in "Special Topics in Fashion Studies: FSF Scholarship Case Study" in Spring 2018 to prepare and increase their chances of winning the competition. 
Associate Chair of the Fashion Studies Department Dana Connell has taught the course for the past three spring semesters and has had winners each year.
In order to qualify for the competition, colleges must be considered a Fashion Scholarship Fund member school.
To meet this criteria, background checks are done, and the school must have disciplines which fall into one of the following categories: design, merchandising, supply chain and analytics or product development in the fashion industry, according to Marie Colletta, the education director at YMA FSF.
"We pride ourselves on the money that we raise at this gala, but more importantly on the money that we give out in scholarships. We touch a lot of lives," Colletta said.
According to Connell, this year had the highest number of student award recipients.
Junior fashion merchandising major Andrea Menendez was the youngest of the four recipients and did her case study on Latin American designer Sandra Weil expanding to Paris.
"The actual money is awesome, but it wasn't what I was going for," Menendez said. "The money is [the lesser] of the benefits we have right now."
Winning students have opportunities within YMA FSF, such as access to their internship placement program, mentorship program and connections through their alumni association.
"The money is great … but it's just their foot in the door with us," Colletta said.