Student awarded music residency in River North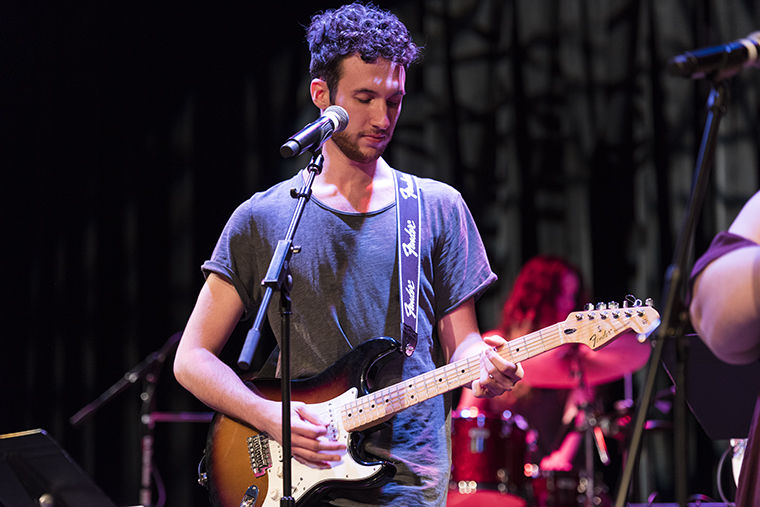 Senior music major Jeremy Gentry proved he has "style" after his cover of the Taylor Swift hit won him a position as the first Musician in Residence at a new River North apartment complex. The honor includes a free year of rent.
Exhibit on Superior, located at 165 W. Superior St., opened in January, according to the building's property manager, Deanna Yates. The building selected Gentry from four finalists to perform a minimum of 30 hours a month at the residence for the next year.
Gentry found out about the competition March 27, the day before audition submissions were due and chose "Style" because it was a song he performed while auditioning for NBC's "The Voice" last October, he said.
"I picked a song I had been doing for a while and was comfortable with it," Gentry said. "I liked it because I took this popular song and flipped it on its head and made it my own."
The top video auditions were selected by the staff at Exhibit and narrowed down to four finalists who performed for residents and the property owners, Magellan Development Group, April 20. The audience then selected Gentry by popular vote.
"We wanted to make sure the residents were happy, and that this wasn't something that was chosen for them," Yates said. "His personality really shone through, and you could tell he not only was a great musician but was really in love with music."
The building has a "coffee- shop" feel, according to Yates, and Gentry's acoustic performances will add to the artistic community within the building and River North. She added that this position  was created as a way to give back to performers while building a community within Exhibit.
Gentry said he could not believe that he had won the competition or that he would soon be living in a fully furnished apartment in River North rent-free.
"It is going to give me freedom not only financially but time to really follow my career and figure out what my next steps are going to be," Gentry said. "It is really the perfect situation for a college student that is just graduating."
Donald Neale, an adjunct  faculty member in the Music Department who taught Gentry during three semesters of piano lessons and worked with him while directing Columbia's Pop Orchestra, said this new position will provide Gentry with the opportunity to make connections.
"He has that star quality, and you root for him as soon as you see him," Neale said. "This will give him much more performing opportunities and benefits from staying in Chicago and the musicians he can network with."
Gentry said he cannot wait to play for crowds, events and give residents music lessons and also hopes to learn how to connect with an audience and also debut some of his own original music.
"I am super excited for this next year—obviously to be at this building and have this opportunity but also about the future and what comes next," Gentry said. "I am ready for whatever it is going to be."