Columbia performs 'Little Shop of Horrors'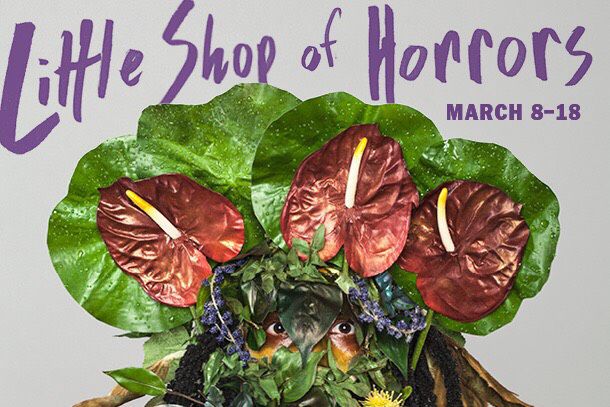 The Theatre Department's rendition of horror comedy musical "Little Shop of Horrors" opened March 8 for a 10-day run.
The show, based on a 1986 film musical that is in turn based on 1960 Roger Corman horror film, explores the mayhem created by Seymour, a shy florist, and his man-eating plant "Audrey II." The plant grows exponentially as Seymour discovers it needs blood to survive, eventually leading to murder.
The show, directed by senior Theatre Department lecturer David Woolley, will be shown at the Sheldon Patinkin Theatre, 72 E. 11th St.,with performances until March 18.
This rendition of the famous musical uses of a series of puppets to represent the carnivorous alien flower. Puppet designer and senior theatre major Hayden Penn designed and handmade the puppets, which he said was challenging.
"You get to make a character out of literally nothing, which is always really exciting," Penn said.
The audience will be impressed by how well-mounted Columbia's production is, Woolley said.
"The costumes are going to be beautiful, the set is really grand, the puppet is going to be really great, and I'm hoping to put a little bit of horror back in 'Little Shop of Horrors' so it's not just a clean little musical," Woolley said.
Senior theatre major and stage manager Audrey Klein said it is nice to finally have an audience for the production, and added that she could not have imagined a better group of students to end her time at Columbia with.
"The cast is just amazing," she said. They're fun to be around. They have great energy."
Admission is $10 for the general public and $5 for senior citizens and students of other schools. Tickets are free for Columbia College students.