International students find home for holiday break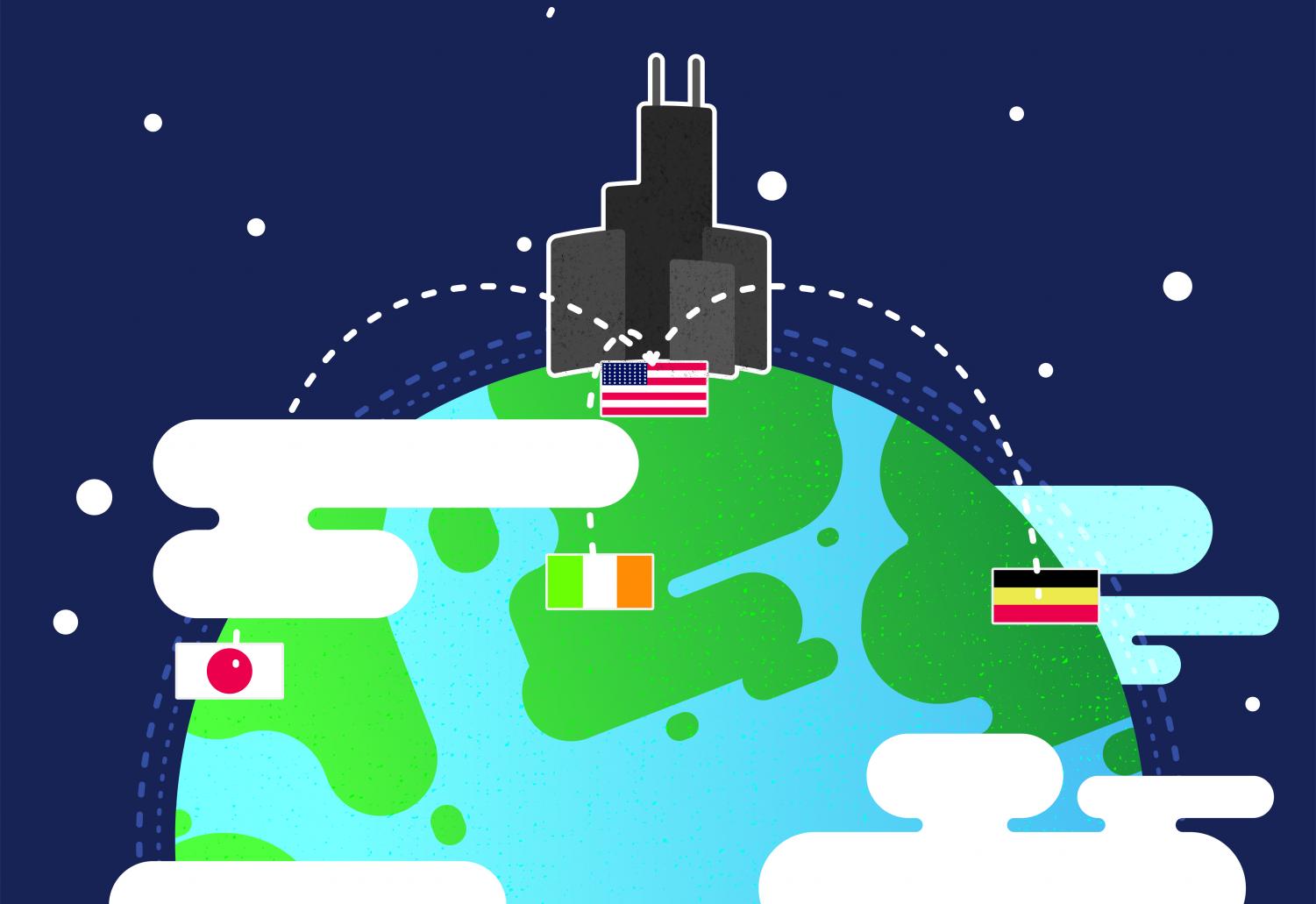 For international students who are not going home for the holidays, Columbia's lengthy winter break can be lonely, but the college has several resources to make the monthlong vacation tolerable.
International Admissions Officer Kevin Obomanu said Columbia has nearly 500 international students from 63 different countries across six different continents, and although some go home, many stay in Chicago during winter break.
"International students have a special situation since they are on a non-immigrant visa," Obomanu said. "There are certain things that we have to consider for their wellbeing as well as many times this might be their first time in the U.S."
Junior advertising major and international student from Brazil Heloísa Carramate said breaks from classes give international students the opportunity to venture around Chicago or take a J-term class.
Carramate is also president of Columbia's International Student Organization and a member of the International Student Buddy program, which pairs international students with current students to assist the former's transition to the U.S. while at Columbia.
"The students sign up at the beginning of their first semester and they're assigned to a buddy," Carramate said. "We help them get around the city, answer [their] questions [and] check in with them a couple times a week just to see if they're doing well. If they have any problems, they can come to us."
The cultural shock from attending college in a different country can be overwhelming, so additional support for those students is needed, Obomanu said.
"We do a lot of things to support them in the beginning, but we want them to find themselves too because we don't want it to be as if we're babying them," Obomanu said. "We understand that they're adults, and they're going through growing pains just like our domestic students are."
Junior American Sign Language-English interpretation major Dominik Bluesse is going back home to Germany to spend winter break with family but said he would prefer to stay in Chicago.
If Bluesse were to stay, he said he would continue to work and save up money while also enjoying various Chicago winter celebrations, such as ZooLights at Lincoln Park Zoo, where he volunteers, or Navy Pier's Winter Wonder Fest.
"Chicago has a lot to offer over wintertime, and I would stay here if it weren't for my parents," Bluesse said.
Columbia supports international students and ensures they have an easy transition to the college as well as Chicago, Bluesse said. The college's specific orientation for international students helped Bluesse meet people on campus, he added.
"When I started here at Columbia, everyone was super helpful," Bluesse said. "All the people that work [at the Global Education Office] do a lot to make it as easy as possible for [international] students to  come here."