Student groups to perform in Chicago Improv Festival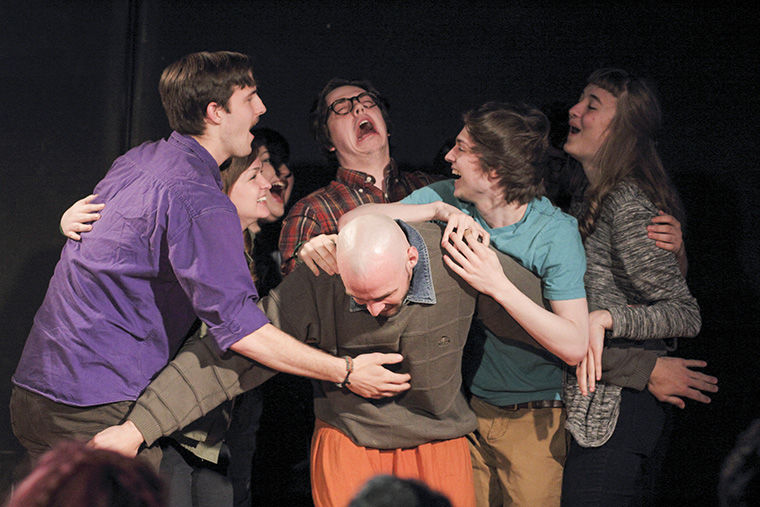 Improv groups from around the world, including several from Columbia, will perform at the 20th Annual Chicago Improv Festival March 27–April 2 in a variety of shows located around the city.
The festival, featuring "Community" creator Dan Harmon and "30 Rock's" Scott Adsit as headliners and "Saturday Night Live's" Rachel Dratch, will include  180 performances in various theaters: Athenaeum Theatre, 2936 N. Southport Ave.; Stage 773, 1225 W. Belmont Ave.; the Annoyance Theater, 851 W. Belmont Ave.; and Second City, 1616 N. Wells St.
Participating improv teams are from Canada, Germany and India as well as the U.S. Columbia improv groups, AC Unit, FAKE!, Glitoris and recent national College Improv Tournament champions Cat Booty will also be included.
Alan Giles, 2016 theatre alumnus and Cat Booty member, said he considers this to be one of the largest celebrations in the country for improvisational comedy and its enthusiasts to enjoy.
"It is one of the largest gatherings and it happens here in Chicago, which is sort of the mecca and birthplace of the art form," Giles said.
Jonathan Pitts, co-founder and producer of the festival who is serving his last year producing the shows, said the festival has become a way for people to network. He added that the week is divided into sub-categories and genres including  shows featuring college students, emerging artists and different genres of improv, like alternative and musical.
Pitts, who has a background in performing and improv comedy, started Chicago's branch of the festival in 1997 with his colleague Frances Callier. Pitts has since become the man behind planning the annual festival.
"I learned how to make the moment happen on stage, but what I learned over time as a producer is how to make the stage happen, so there can be moments on it," Pitts said.
Pitts said the festival creates a sense of community because performers can meet others from around the world and perform for people outside of their usual audience, he said.
Freshman theatre major Madison Carter, who is a member of Columbia improv group Glitoris, said this is her team's first formal event. She added that she looks forward to audiences enjoying the performances with a non-critical eye.
"In tournaments, there is a little bit of animosity between teams, but at an improv festival is nice because you get to see people like us on a college team [alongside] people who have been doing improv for 30 years," Carter said.
Tom Spooner, senior theatre major and Cat Booty member, said attending the festival after the group's recent national tournament win in February will be more "fun and carefree."
"It is pretty rare to do competitive improv, and it is weird to think of it in that way," Spooner said. "The festival is exciting and everyone is ready to celebrate what their team brings."
Although geared to improvisers, the event is open to the public and, according to Pitts, the festival is not only  performers but more for the enthusiasts.
"When you show up to the Chicago Improv Festival you have confidence that you are going to see a great show," Pitts said.