EDITORIAL: Communities, Congress must work together during shutdown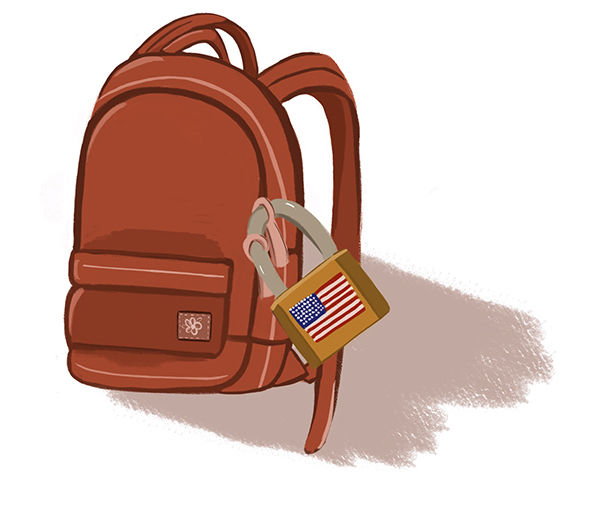 The longest federal government shutdown in history began Dec. 22 after congressional failure to pass a budget for the fiscal year. The shutdown is largely blamed on either Trump demanding funding for a Southern border wall or on Democrats refusing to give it to him. According to a Jan. 13 Washington Post poll, 29 percent of respondents blame Congressional Democrats, 53 percent blame Trump and Congressional Republicans and 13 percent blame both equally.
Regardless of who is to blame or the reasons behind it, there are hidden costs to the shutdown that affect the Columbia community. Students' main concern—financial aid availability—will not be affected unless the shutdown lasts into the fall semester. However, other consequences have already begun to impact college students.
Students who work for the government or whose guardians work for the government and are not receiving paychecks may still struggle to pay for tuition, housing and additional costs. Students who rely on tax refunds for an extra boost to their income may struggle as well if filing is delayed. Beyond these effects, the lack of concrete information about the shutdown creates anxiety in the minds of students whose lives are uncertain and hectic. Some students, for example, may face long lines at Transportation Security Administration check points as they return to school from winter break. It is difficult to know exactly what is and is not affected, and the organizations that could provide that information are likely not staffed. Ultimately, this leads to the spread of misinformation and the fear that the lives we are accustomed to could be impacted in ways we cannot see coming.
For example, mental health services for low-income Americans are funded by the federal government in some areas, and those funds could be impacted by the shutdown. On a campus where mental health resources are both critically important and difficult to access—as pointed out in an Oct. 8 Chronicle editorial—government resources such as suicide hotlines may be the only mental health assistance students are receiving. The added stress of uncertainty make this a dangerous situation.
With little hope for an end to the shutdown in sight, affected students should look to their community. Students can help each other by being available to talk to friends who might be struggling, staying informed and contacting their elected representatives. Even offering to pay for a meal or other expense might ease some of the financial burden. The college needs to advocate for these students, whether that means being more lenient about financial situations or helping students access reliable information about the shutdown. We need to combat the culture of fear and uncertainty that shutdowns create in order to continue living our lives to the fullest.
Finally, students can push the government to remember that its purpose is not to prop up the president's ego or to be concerned with looking good. Congress needs to understand that the shutdown decreases stability in every community's daily life. The goal of government in a representative democracy should be to ensure that everyone has the right to life, liberty and the pursuit of happiness. Without access to the security, resources and assurance provided by the government, that goal is impossible.