Columbia wins national library award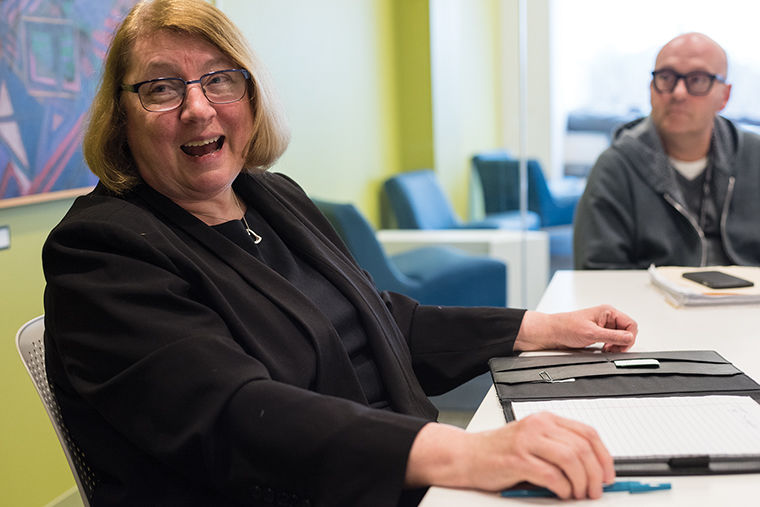 Jan Chindlund, dean of the Library, said she has applied for the Excellence in Academic Libraries Award ever since she knew of its existence with the goal of entering Columbia until her staff won.
After five years of implementing programs and formatting applications, the Library has been awarded the long-awaited national accolade.
Columbia is one of three schools in the nation to receive this year's annual award from the Association of College & Research Libraries. The award recognizes the library resources and staff of one community college, a public university and a private college that offer programs providing valuable services and resources to improve the educational value of their institutions.
 Winners in previous years include the University of Virginia, Purdue University and University of Minnesota Twin Cities.
Chindlund said when she first heard the Library won the award, she was both surprised and proud. She added that this year's award application captured the enthusiasm and passion she had seen from the staff during her nine years with the Library.
"One of the things [Chindlund] said when she came to interview  is she thought the staff herewas special," said Kimberley Hale, head of the Library's Community Engagement. "She wanted to show others how special the staff was."
The Library, which was selected for its creative ways of engaging with the campus community, will receive national attention, $3,000 and a plaque presented by the president of the ACRL.
The application submitted for the award cited various Library programs that engaged both students and the off-campus community. Program cited include the The Big Read, a two month celebration of a selected book; annual Sketchbook Project, collection of artists sketchbooks;  and the Little Indie Press Festival, a series of activities highlighting publishing.
"[Columbia's] Library in particular has become the center of the community—a place where people can come together, for enrichment, for connection with other people who are doing similar types of work, for socialization, for exploring and various research opportunities," said Rebecca Blakispon, chair of the University Library Section of the ACRL in the Academic Library Awards Committee.
Student involvement like the Artist in Residence Program, the Creativity Prize and the many exhibits that feature student work were also highlighted in the application.
Two students, A. Wong and Xzavier Weed, who work in the Library's Access Services and Assessment Department, collaborated with faculty to create the application. Wong's photos and Weed's illustrations appeared throughout the application.
"To highlight some of our student workers in this process, as well as the content, really shows our strong relationship with [students]," Chindlund said.
The money from the award will be used primarily to fund the awards ceremony, which will be hosted in the Library and open to all students, according to Hale. Plans are still being made but the ceremony is expected to occur in April, Hale added.
"It was inspiring to think that [Columbia's programs] are things that we can do at other libraries," Blakispon said. "It's different because of the student body, but there is a lot of stuff other libraries could emulate."