International students could unknowingly be in violation of visa status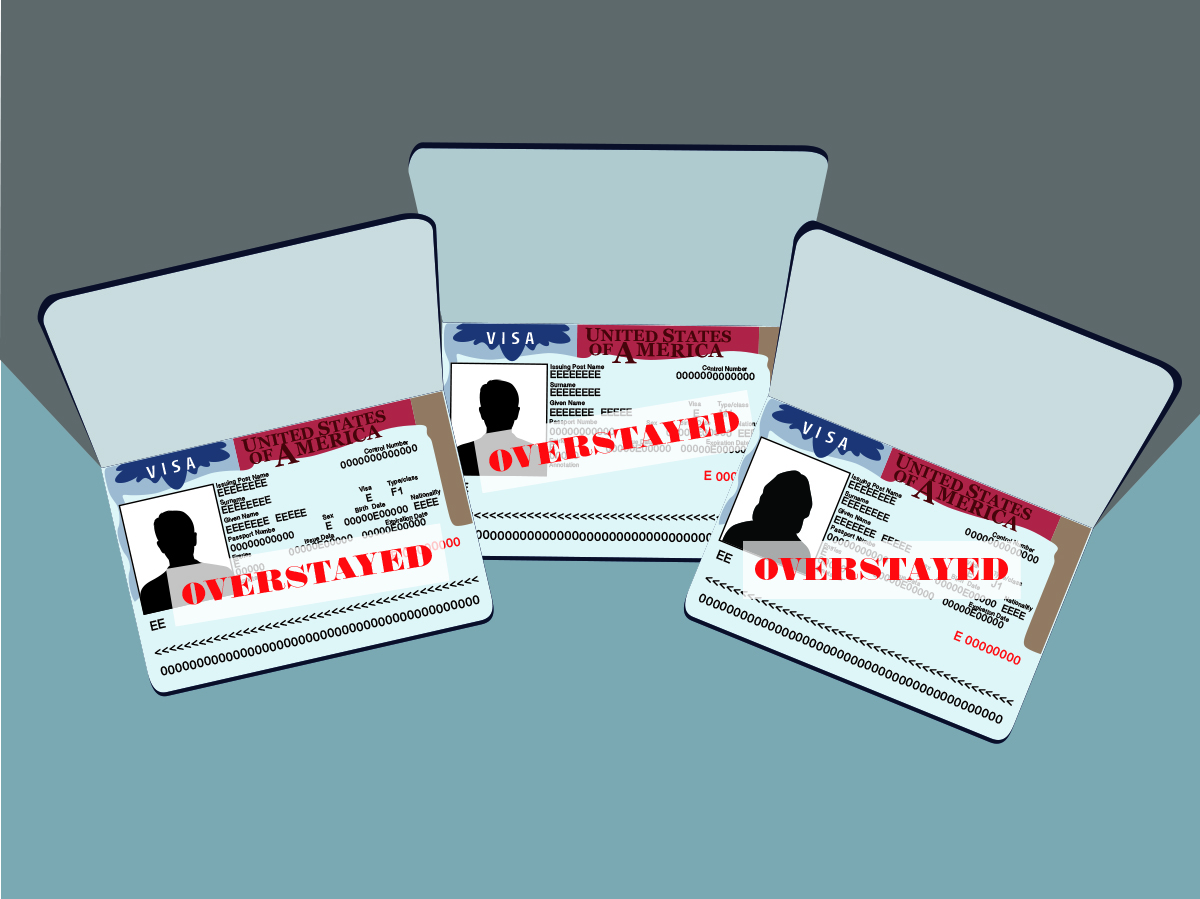 This article has been updated to include statements from Vice Provost of Global Education Marcelo Sabatés and Clare Lake, Director of International Student Services. 
International students who hold F, J and M visas could be barred from re-entering the country without knowing they are in violation following a change in the unlawful presence policy.
The policy change, which went into effect Aug. 9, will no longer notify students if they are spending time in the country unlawfully.
"[The previous unlawful presence] policy provided essential notice to F, J and M visa holders," states a lawsuit filed against the U.S. Citizen and Immigration Services and the U.S. Department of Homeland Security. "The new policy's use of a backdated unlawful-presence clock will render tens of thousands of F, J, and M visa holders subject to 3- and 10-year re-entry bars without any opportunity to cure."
F-1 visas are for full-time students, M-1 visas are for students in vocational schools or non academic programs, such as language training, and J-1 visas are for study-based exchange visitor programs.
Unlawful presence is time spent in the United States without being admitted, paroled or authorized by Department of Homeland Security, according to the U.S. Citizen and Immigration Services website.
Under the previous unlawful presence policy, students who violated these conditions would be notified of their violation. Under the new policy, students can accumulate unlawful presence days without receiving notification.
For a student to avoid violation of unlawful presence, they must be full-time, have a valid passport, report any name or address changes and work only at jobs for which they are authorized, according to the International Student Handbook.
A very small percentage of the 410 international students at Columbia are affected by the policy change, said Vice Provost of Global Education, Marcelo Sabatés in a Nov. 12 email to The Chronicle.
"The well-being of our international students remains a priority," Sabatés said in the statment. "We are not aware of any students who are currently out of status with their student visa. Global Education will continue to work with students to ensure that they do not violate their legal status and will closely monitor changes in immigration laws."
Four colleges—Guilford College in North Carolina, The New School  in New York, Foothill-De Anza Community College District  in California and Haverford College in Pennsylvania—sued the USDHS and USCIS over the change.
"The imposition of a re-entry bar impacts the lives of students by creating barriers to completing degree programs and access to employment opportunities," said a Nov. 8 email statement from The New School. "Options for solving what were once common problems are now more limited. This policy and its long-term effects have raised the stakes for universities, making them increasingly likely to refer students to immigration attorneys, a prospect which is daunting and costly to the student."
Heather Stewart, director of immigration policy and counsel at NAFSA: Association of International Educators, said the policy change is another example of the U.S. being unwelcoming to international students.
"DHS and other government agencies are making it more difficult for international students to come to the United States and maintain status while they are here," she said.
Stewart said not notifying students is troubling, and the policy is unfair to international students and adds a layer of confusion.
Sophomore live and performing arts management major Yu Cao is an international student from Beijing. Cao said Columbia has not told him of the change.
Columbia, along with multiple universities, have not updated its website to inform students about the change. Northwestern University has updated its website to provide this information.
Cao said he does not know the difference between a lawful and unlawful day.
Cao said he was told about immigration status during orientation, and there are faculty he can go to with questions.
Clare Lake, Director of International Student Services, said in the Nov. 12 email, faculty in the Global Education office are aware of the policy change.
"Like many other institutions, Global Education is reviewing the new regulations and consulting with immigration attorneys prior to posting public notices," Lake said in the email. "Based on guidance from our legal team, we will determine what information can be shared on the website."