Finals bring stress, Columbia provides de-stressing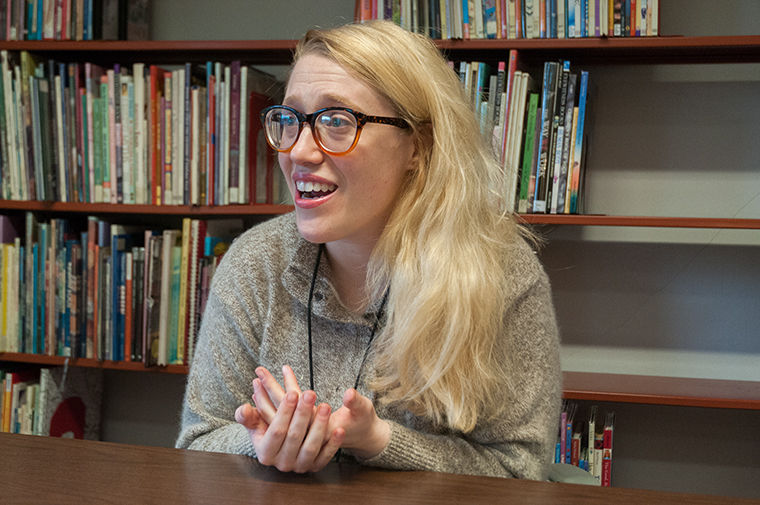 Piles of homework, projects and the impending arrival of final exams trigger an overwhelming end of the semester for students collegewide.
Already struggling with generalized anxiety disorder diagnosed in 2014, Katy Corpus, a junior American Sign Language-English interpretation major, said her stress levels accelerate once finals roll around. One way she is able to cope with stress is by communicating her issues to her professors, she said.
"I openly tell [my professors] what I deal with, and if I'm struggling," she said. "They're open to understanding that life happens sometimes."
Corpus said she recently started using Columbia's counseling services, which have provided her with helpful resources and recommendations on how to cope with stress and anxiety.
Allyson Wikstrom, a junior cinema and television arts major, said the counseling services have also helped her immensely in managing her anxiety disorder and even encouraged her to find aid outside of the college.
Wikstrom said she definitely recommends the services at Columbia. If anyone is struggling with finals, talking to someone—as she has with the staff therapists—will help alleviate stress, she added.
"Take it one step at a time, don't overwhelm yourself with everything, and if you are struggling with anything, reach out to people and speak up," Wikstrom said.
Although the college offers stress-relieving events like the annual Therapy Dogs event, Corpus said she often lacks time to attend because of her heavy workload. The college should make them available in each department, she added.
The Library, 624 S. Michigan Ave., holds De-Stress Fest at the end of each semester; this semester's will include hot cocoa, therapy dogs, a stand-up comedy show, mini-golf and a murder mystery in the Library's Gaming Center running  Dec. 4—8.
Molly Hart, student engagement coordinator at the Library, said De-Stress Fest happens in colleges nationwide and each library comes up with activities unique to their community. With Columbia's creative background, the organizers wanted to craft fun events that students would enjoy and help them relax.
"My personal hope is that these events invite the students into a space of play and a space of relaxing and realizing that in general artists are paid to play," Hart said.
Hart said therapy dogs will come to Columbia again Dec. 5 and are always one of the more popular de-stressing activities.
"Every time the dogs come on campus, you can see a physical transformation when they enter the space and students really seem to like them," Hart said. "The dogs bring home a sense of family for people [because] college is incredibly scary [as well as] it is a vulnerable time."
Overall, Hart said she hopes the events will allow Columbia students to relax, as taking it easy through these breaks will result in benefiting students in their studies.
"My biggest thing that I have to keep reminding myself  during finals is to breathe," Corpus said. "As stressful as it is, it will end."