The Art House focuses on film discussion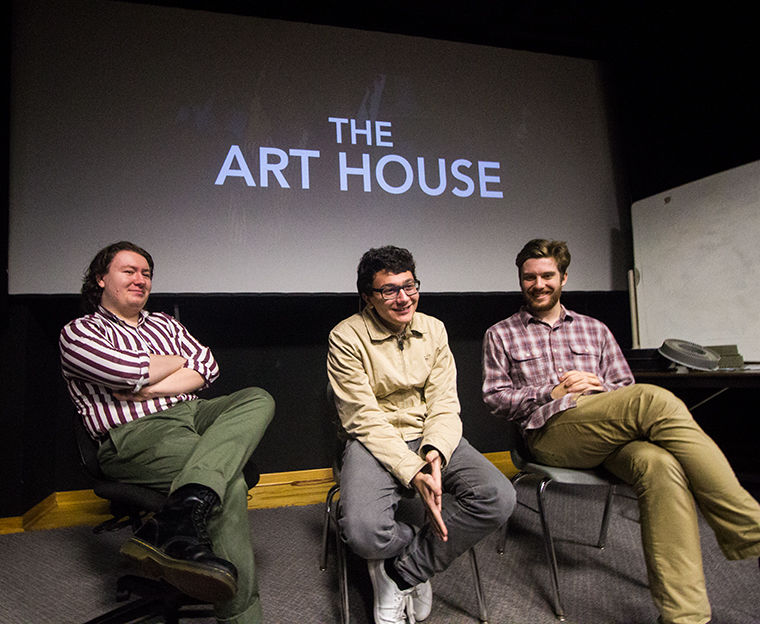 When junior cinema and television arts major Nabil Aouad was at New Student Convocation three years ago, he said he was shocked there was no official film club for him to join.
"I was looking for a film club and there's no recognized film club on campus, which I thought was a little bit strange because of how big our film program is," Aouad said.
He said that spurred his desire to create a film organization for people  to gather, watch and casually discuss films—The Art House.
The Art House is a student organization that meets twice a week so members can screen and discuss films, sometimes with a special guest, Aouad said. Tuesdays are reserved for experimental and rare films while Thursdays are for narrative films.
Aouad said because Columbia is more focused on hands-on production, a community that holds critical discussions on film theory is needed.
"You can watch three films in a day and that's great, but they can blend in with each other," Aouad said. "It's such a powerful thing to have a conversation with people for an hour. That's such an important factor we want to cultivate."
Nicholas Swanton, a junior cinema and television arts major, selects and usually hosts the experimental films on Tuesdays, which he finds himself. Swanton said he wanted to specifically highlight experimental films because they are not often shown in Columbia courses, which typically play Hollywood films.
"I want to show films that resonate with people on different levels and not some action story that gets your heart pounding," Swanton said, "something that connects with you on a different level in making you think about yourself as a member of the world."
Christopher Rohrbeck, a junior cinema and television arts major, said The Art House differs from Columbia's Cinema Slapdown, a film showcase and debate of two sides that involves a referee, because of its size. Cinema Slapdown is large and chaotic while The Art House is more relaxed, conversational and does not require viewers to yell across an audience of about 100 students, Rohrbeck said.
"I'd like to think that anyone who comes in here can be a part of that family and we welcome them to show their own films," Rohrbeck said. "That's a great environment for them to be in. It's great to come into a club and hear your opinion matters and your perspective on  film matters."
The Art House meets every Tuesday and Thursday at 1104 S. Wabash Ave. Building. Tuesdays meet in room 504 and Thursdays meet in room 502.
Swanton said the club's  most gratifying aspect is it gets people excited about and looking forward to watching films.
"You don't need to be a film student to come to this club," Aoaud said. "You don't need to know who the filmmaker is, you don't need to know the context. You just need to respond to something."