Compassion for Syrians cannot be conditional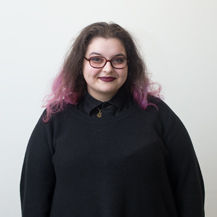 When was the last time you cared about Syria? Was it the last time you saw an injured Syrian child on Twitter? Do you ever think about the thousands dead and millions displaced?
While we are choosing to not pay attention, the people of Syria continue to suffer.
Since Feb. 5, hundreds of people have died in the Eastern Ghouta suburb of Syria as a bombardment led by Bashar al-Assad's forces has prolonged residents' years of suffering. Ghouta has been under siege since April 2013, and civilians in the area have continued to endure harsh restrictions on humanitarian supplies such as medicine and food as their homes are leveled by devastating airstrikes. 
Innocent people have been caught in the crosshairs of one of this century's greatest catastrophes, and the violent disregard for human life doesn't end at Syria's borders.
As one of the largest populations forced out of their homes by war, nearly 13 million Syrians have been displaced during the last seven years, according to the Pew Research Center. Although nearly half of the population is displaced within Syria, thousands have sought refuge abroad in countries in Europe, Africa and North America. 
The migrant crisis caught international attention as the dangerous journey to the coasts of Turkey and Greece that has claimed hundreds of lives was highlighted by international media outlets. Because of extreme conditions at sea and overcrowding on unstable boats, many migrants have lost their lives in a desperate attempt to escape the war. 
For those who survive the journey, new obstacles continue to test the limits of an already tired and traumatized group of people.
Thousands of displaced Syrians face horrifying conditions in refugee camps that have been dubbed "island prisons" on the Greek island Lesbos. Simple necessities like food and water are scarce and living quarters are nearly uninhabitable. The camps are severely overcrowded, the stench of human waste often hangs over the camps as the available bathrooms cannot accommodate the sheer number of people and the tents used for shelter are horribly insufficient to protect the refugees from the elements. This suffering is deliberate. As far-right, anti-immigrant sentiments fester in Europe, camps like these are an insidious attempt to deter one of the world's most vulnerable groups from seeking safety in the European Union.
Far-right political parties in a handful of Western European countries built their platforms and won substantial votes by disparaging refugees and asylum seekers from Syria. This group is broadly painted as violent terrorists bent on destroying predominantly white countries when all they want is a needed break from violence. But white supremacy refuses to afford them this.
In 2016, nearly 10 hate crimes per day were committed against Syrian refugees in Germany. This horrific trend wasn't limited to Europe either as the U.S. reported anti-Muslim hate crimes increased by nearly 20 percent the same year.
The people of Syria endure prolonged violence in the forms of airstrikes, displacement and xenophobia, and after our hollow prayers and empty promises for their safety cease because we have stopped paying attention once the next atrocity occurred, these evils continue to ravage the population.
Their suffering is not temporary and it is vital that our compassion is not either. For every continued assault on the Syrian people, there must be sustained, material support through donations, advocacy and political action.
The responsibility to remember the thousands of Syrians who have faced insurmountable hardship because of this war and because of the incendiary ideology that continues to victimize them falls on every person with the means to make a difference.