Developed countries must mind the gender pay gap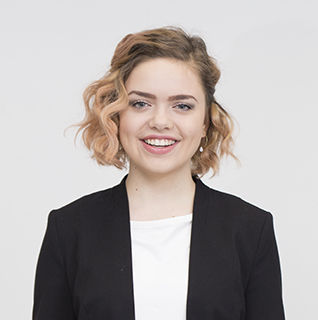 Abuse and harassment is one of the top three issues women face in the modern workplace, said Manuela Tomei, director of International Labour Organization's Working Conditions and Equality Department in a March 16 report from the U.N. News Centre. 
Tomei was one of the many advocates, politicians and speakers to address women's issues during the 61st Commission on the Status of Women held in New York March 13–24. 
This year's commission focused on "women's economic empowerment in the changing world of work." 
The subjects addressed by the U.N.'s annual commission are always pertinent, but this was an especially apt choice for them to cover because it is a contentious issue that not only developing countries have to grapple with, but developed ones as well. 
The issue cannot be forgotten during this commission and beyond. Developed countries must recognize their role in both propagating economic gender inequity and remedying it. 
While developing countries may face more obvious gender disparities, especially when it comes to the workplace, issues in developed countries may be more difficult to address.
 On International Women's Day, March 8, Iceland's Prime Minister Bjarni Benediktsson stated there would be legislation introduced in his country that requires businesses to prove they pay men and women equal wages for the same work, according to a March 9 NPR article. 
Vague comparisons about what women earn, compared to men, oversimplifies wage inequality. Yet it has potentially fueled legislation similar to what Iceland is introducing. 
The problem with these comparisons is that while they are technically accurate—women do make less money overall than men in their lifetime—they do not accurately show why women are making less money than men. Most studies on wage inequality look at average lifetime wages for women and average lifetime wages for men, not whether women are actually paid less per hour at a business or for the same work. 
Developed countries with de facto or de jure wage equality need to start examining why women are still making less money in their lifetime despite the appearance of wage equality. 
Family planning, increased upward mobility opportunities, paid maternity and paternity leave, and mentorships should all be considered as avenues for women to be supported and fueled to go further in the workplace. 
Even issues similar to those Tomei brought up at the commission about abuse in the workplace could be contributing to women still lagging behind men when it comes to their lifetime earnings. 
Unfortunately, if legislation like  Benediktsson discussed on International Women's Day is the only way the gender pay gap is addressed in developed countries, the deeper inequity issues will inevitability continue. 
Developed countries need to take on the responsibility of taking into account the complexity of gender inequity and the various types of barriers women face in order to truly create a more equitable workplace and world.