Faster, more furious, less substance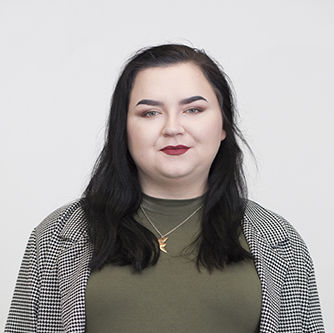 The eighth installment in the massive "Fast and Furious" film franchise is set to come out April 14, and "The Fate of the Furious'" new trailer —released March 9—reveals more plot points that don't make sense and adds to my reluctance to see the movie. 
Let's reflect on some of the reasons the series should have ended in 2015 with "Furious 7."
Bad characterization
In "The Fate of the Furious," Vin Diesel's character Dominic Toretto—who has been preaching "I don't have friends, I got family" for seven movies straight—apparently has left that all behind and betrayed his "family," often leaving them in the vicinity of explosions and cars falling from buildings.
The reason Toretto has flipped to the other side and joined Cipher, the villain played by Charlize Theron, has to be a very good one, otherwise the filmmakers are going to have some angry and disappointed fans on their hands.
Cultural appropriation
In an obvious move to try to make her look evil, Cipher sports a head of blonde locs. While she's from South Africa, Theron is of European descent. It's not clear whether the style is a wig or Theron's real hair, but regardless, this is also a prime example of appropriating and demonizing black culture. Not to mention, it looks terrible.
Jason Statham
Statham played the antagonist in "Furious 7" who killed a member of the crew as revenge for his brother's takedown and subsequent coma in the sixth film. The crew was able to outwit and capture Statham after he had almost killed all of them at least a few times. Now, in the eighth movie, he's back as part of the team.
It's obviously a reluctant partnership, but having the team work with Statham is unrealistic, even if it is necessary to stop Toretto.
More cars, tanks and submarines
It's not surprising to have a substantial number of cars in a franchise that started with basic drag racing and graduated to driving tank-like cars out of a plane onto a small mountain road. However, Cipher's ability to control all the cars on the street in New York with her A+ hacking skills is probably the most unrealistic thing in the series.
Ludacris' character Tej has wanted a tank since the crew faced one in the sixth movie, and in this one, his dream is finally fulfilled. That isn't a problem. The problem is the submarine the team is battling while racing over the ice. The sub even shoots a torpedo at the vehicle The Rock's Agent Hobbs is in, and he hangs out of the car to kick it away into a bad guy's car.
Paul Walker
It's no secret that Walker was the heart of this series as the main character Brian O'Conner—a police officer-turned-street racer-turned-FBI agent-turned-international fugitive-turned-pardoned family man. After his death in 2013, "Furious 7" had to be finished using CGI images in his scenes. The filmmakers made the right move by not including CGI Walker in this film, but making it without him was a mistake. 
"Furious 7" ended with a beautiful shot of Toretto and Walker driving next to each other down a winding road before veering off on different paths. It is narrated by Toretto, who is talking about his relationship with O'Conner and how much he means to him, which also works as a goodbye to Walker from Diesel. That would have been a perfect way to end the whole series, and any other ending is not nearly as authentic and sincere.