Faith-based organizations unite on campus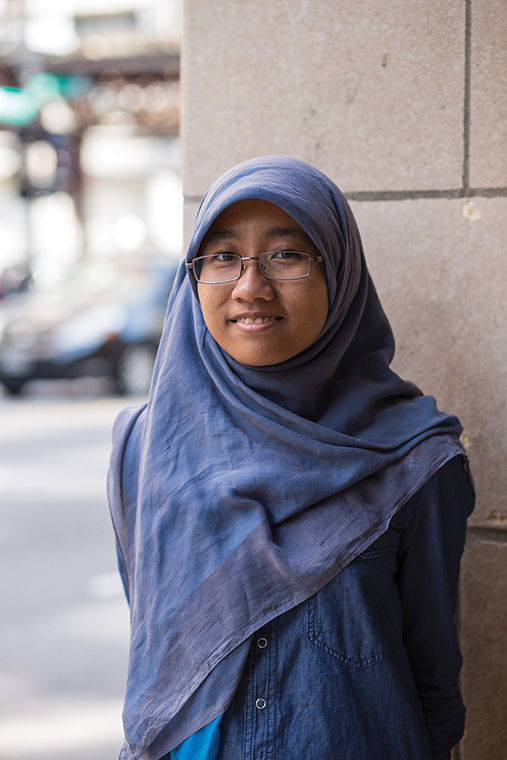 The college's six faith-based organizations on campus plan to collaborate to establish a larger presence on campus this semester, and with the creation of the newest organization, the Muslim Student Association, the college now has groups that focus on the three major global religions—Judaism Christianity and Islam.
The Arts, Media and Performance Ministry, the Christian Filmmakers Club, Columbia CRU, Hillel, InterVarsity Christian Fellowship and now the Muslim Student Association are the organizations that students can join to discuss and express their beliefs.
Donna Nadira, president of the MSA and a sophomore cinema art + science major, said her organization's mission is to provide a space on campus for Muslim students to meet and for non-Muslim students to learn about Islam. This year, the organization plans to address common stereotypes about Islam, Nadira said at the organization's first meeting of the semester on Sept. 15.
Nadira said there is a need for faith-based organizations on campus because most students are not aware that many students on campus are actually religious, which makes religious students feel ashamed of publicly acknowledging their faith.
"It's art school, and it's not really something you talk about," Nadira said. "People aren't as confident in expressing what their beliefs are anymore."
She said although she has not faced discrimination at the college for her faith, she knows other students who have.
"My experience has been fairly nice compared to my other friends who have actually told me bad stories," Nadira said.
Ramona Gupta, coordinator of Asian-American Cultural Affairs in the Office of Multicultural Affairs and faculty advisor to the MSA, said she volunteered to oversee the new organization because she wants to help foster a campus environment that accepts different religious beliefs. Gupta said despite Columbia's liberal atmosphere, there are many students who identify with a religion and said they need a place to connect with other students who share the same beliefs.
"We know that we have a lot of students on campus with different faiths and belief systems," Gupta said. "When people think about Columbia, they think that it's not a place for students that are religious and spiritual or that it's something we don't talk about here."
Gupta said the MSA plans to collaborate with other faith-based student organizations and hopes the groups can develop shared philanthropic ventures.
Rachel Lawrence, president of Columbia CRU and a senior education major, said her organization's mission is to connect people to Jesus Christ through fellowship and Bible studies. She said because CRU, formerly known as Campus Crusade, is an international organization that has branches at most colleges, Columbia's CRU often collaborates with Roosevelt University's CRU organization by co-hosting Bible studies and social events.
Lawrence said it is important to have faith-based organizations on campus because students do not just come to college to learn about academic matters, they come to learn about themselves, too.
"When you're in your college, you're not just here to study and get an education," Lawrence said. "You're really finding out who you are and just exploring who you want to be in the future and who you are building yourself to be."
Lawrence said she encourages students who do not identify with Christianity to attend meetings, too.
"It can be a really good place to explore and just see what different faiths are about," Lawrence said. "Even if you're not in it to be religious, you can get hooked up to a really great community of people and it can be a really good and safe place to explore and see what you actually believe."
Joy Jones, president of the Christian Filmmakers Club and a graduate early childhood education major, said the mission of her organization is to connect, network and create films that have positive messages. She said although most members do identify as Christian, religious beliefs are not directly referenced in the films. She added that the organization is a good resource for filmmakers of any belief system.
"A lot of times, people who may have faith feel a little isolated, alone or that there is no one they can relate to," Jones said. "This club shows people that you're not alone and let's get together and network."
Jones said her organization faces challenges because Columbia students often have misconceptions about their mission, but said it is something they are addressing by collaborating with filmmakers who may not identify as Christian.
Jones said she has tried to collaborate with faith-based organizations in previous years but that it never came together. This year, collaboration is something she said she plans to focus on, adding that she would like to initiate projects with Columbia CRU and InterVaristy Christian Fellowship.
Anna Wolfe, president of the Hillel organization and a senior theatre major, said she wants to work with other religious organizations on campus because it helps them realize that they have more in common than they would assume. She said despite each group having different belief systems, they can collaborate and have a powerful presence on campus.
"There's a lot of confusion as to what different religions believe in," Wolfe said. "But it's just so impressive how similar all of our clubs are and beliefs are. We have so much in common, and it's important for us to remember that."