Castle's shadow falls on Terror TV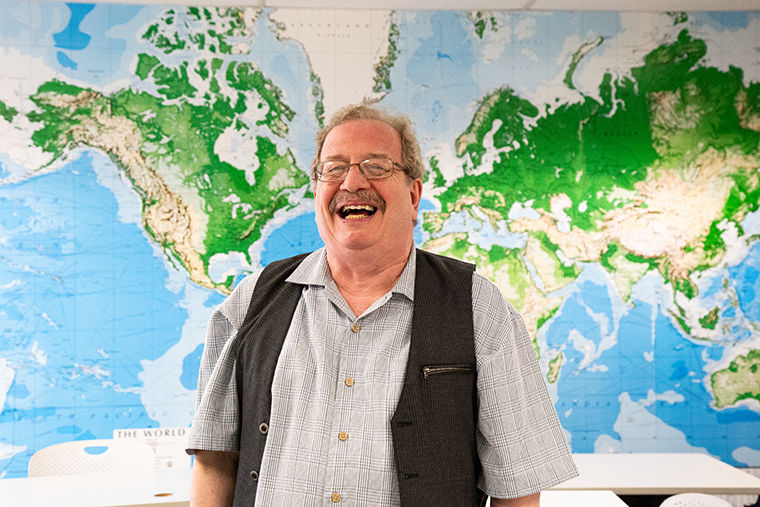 Mort Castle, adjunct professor in the English and Creative Writing Department, is bringing his own brand of horror to TV with his new series "Shadow Show," set to premiere on Roku's Terror TV.
"Shadow Show" is based on  an anthology co-edited by Mort Castle and Sam Weller, both associate professors in the English and Creative Writing Department. Castle is a producer and principal creator. The anthology was first published in 2012.
The six-episode show is set to premiere in spring 2019. Castle's goal for the series is to "[pay] homage to the great imaginative spirit of horror and fantasy," he said.
The pilot episode is adapted  from a short story Castle wrote in the late '80s titled "If You Take My Hand, My Son." The original short story deals with the idea of being
born evil.
"It's the antithesis of happiness and light. Not every story has a happy ending, and it proves you don't need ghosts to be haunted," Castle said.
Professional networking is important to Castle and is something he emphasizes to his students. Two of his former students are working on this project. 
Mark Valadez, a writer and producer for "Shadow Show," was a creative writing student of Castle's at Thornwood High School in South Holland, Illinois.
"As things have worked out, years later, we have become collaborators [on] a number of creative projects," Valadez said. "Right now, we are finally seeing the light at the end of the tunnel. It's looking like we are finally going to get this show on the air."
Joel Eisenberg is the executive producer on the series and helps with the budgeting and props for the show.
"We finished the budget. We are going to be starting casting shortly," Eisenberg said. "We are looking at shooting toward the latter part of January."
The series is a new twist to horror shows that created the hallmarks of the genre, such as "Twilight Zone" and "Outer Limits," Valadez said.
"We want to scare the bejesus out of you," Eisenberg said.
Sometimes the best inspiration for dark and terror-inducing storytelling can come from anywhere, so long as a writer or creator stays aware of what is going on in their surroundings, Castle said. "My wife frequently gets asked, 'How can your husband keep coming up with all these horror ideas?' She [says], 'It's simple, he's a realist.' You want horror, give me the newspaper."
Castle has written on dark subjects throughout four novels and in multiple collections. His work in horror has won three Bram Stoker Awards, but he does not let darkness dampen his humor, Valadez said.
"The way he views the world is very unique," Valadez said. "He views it with a lot of empathy, a lot of sensitivity and compassion and also a great deal of
required humor."
Castle said he enjoys collaborating with other creatives on the TV show.
"So much of my time over the past 50 years has been spent as an author," Castle said. "When you're writing on your own, it's you, the machine, the walls and the spot on the wall where you hit your head regularly."