Lincoln Square preserves culture, celebrates heritage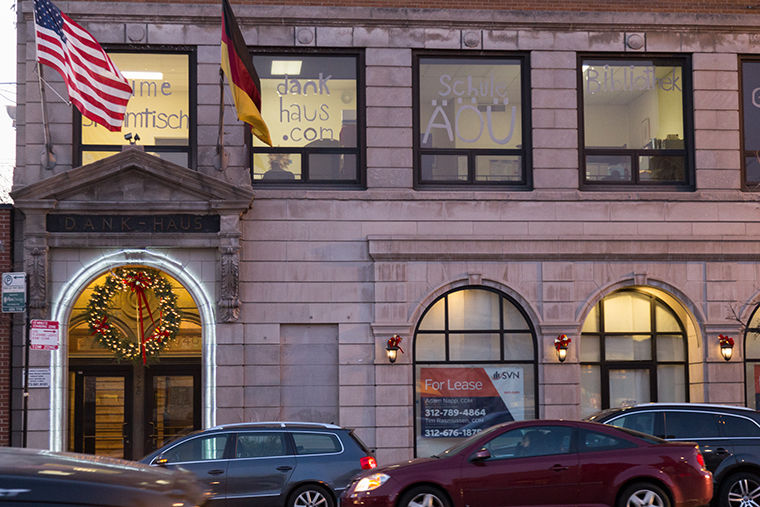 While Chicago hosts its own German Christmas market, Christkindlmarket, the DANK Haus German American Cultural Center will hold its take on the tradition on Dec. 16, with an event called Weihnachtsmarkt. 
DANK Haus, 4740 N. Western Ave., will feature the cross-section of German-American culture by highlighting local Lincoln Square businesses alongside traditional German wares, said Steven Sartin, executive director of marketing and events at DANK Haus. 
"We're hoping to create buzz [in the neighborhood] again and relight the spirit of Christmas that they've had in the Lincoln Square area and they do so well," Sartin said. "Lincoln Square used to be primarily a German area of the city. We want to maintain the heritage that is here in this area." 
Many Christmas traditions originated in Germany, such as the Christmas tree in the 16th century. Advent calendars, which count the days of the Christian season of Advent preceding Christmas, were invented in by German protestants in the 19th century. The Christmas market dates back to the Middle Ages  in Germany. 
Weihnachtsmarkt will have several customary German aspects,  according to Sartin, including German food from Himmel's, 2251 W. Lawrence Ave., as well as Glühwein, a spiced wine. The German-American Children's Choir will also sing carols during a portion of the market, he noted.
While  handmade goods, such as ornaments, sold at DANK Haus' market will  not all be from German vendors, they will still be in line with the spirit of the German Christmas markets, according to Ingrid Zeller, professor of instruction in the Department of German at Northwestern University.  
A Munich native, Zeller said markets like DANK Haus' are an opportunity to share a German tradition that has gradually become an international cultural staple. 
"It's a part of German culture within a global context," Zeller said, "because some of what you see there is typical for Germany, but it's also embedded in a context where it's easily accessible to pretty much everyone."  
Erika Neumayer, owner and designer of Rare Dirndl, 5051 N. Lincoln Ave., a shop in Lincoln Square that sells dirndls, a traditional German dress with a tight bodice and full skirt, was involved in planning Weihnachtsmarkt. Her stall will feature dirndls as well as items with a specially commissioned design of the German mythological figure Krampus, said to be a companion to St. Nicholas who punishes bad children. 
Neumayer said her excitement for the festival comes from her desire to preserve Lincoln Square's background as a German neighborhood. 
"One of my favorite things about [Chicago] is that [it has] culturally driven neighborhoods," she said. "Keeping Lincoln Square, having that German heritage and continuing that, is important because I love that aspect of the city."