Alumna takes the reigns of a Chicago arts foundation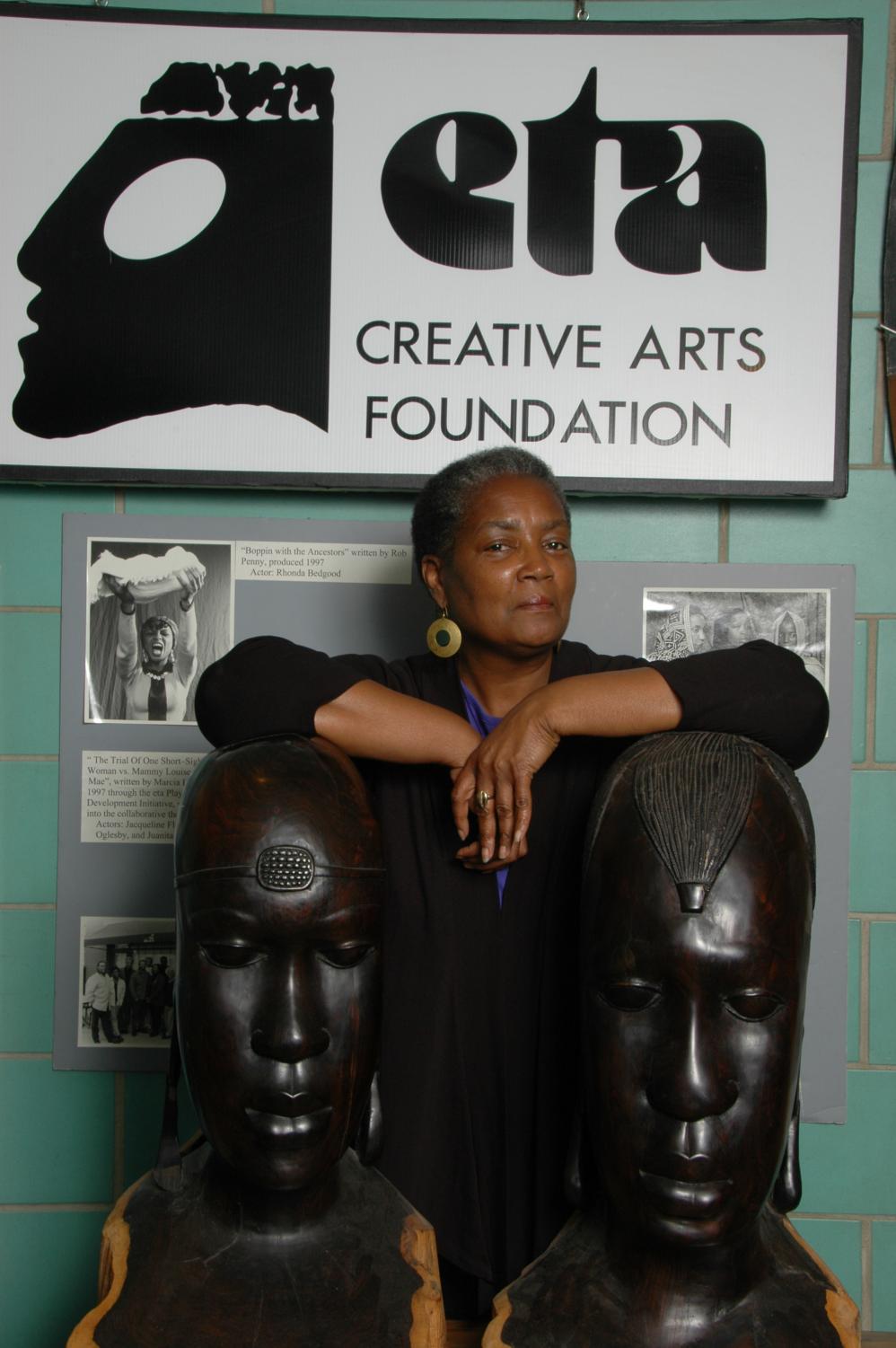 As of late February, Kemati Janice Porter, a 1976 Creative Writing alumna, has been named the Interim Executive Director of the eta Creative Arts Foundation.
The new position came after eta entered a transitional period when their former Executive Director resigned, according to Janice Porter, who said she had previously been the Producing Director for eta.
"I am steering the ship through this transition period for the organization, which I am more than happy to do because I've been a part of this family for [more than] 30 years," Janice Porter said.
The eta Creative Arts Foundation has been centered in Chicago for 43 years and produces plays that focus on African-American culture and experiences while aiming to preserve and publicize the African-American aesthetic, Janice Porter said.
Janice Porter earned her master's degree in directing at DePaul University and directed shows for eta, including a 2013 production of "If Scrooge was a Brother," a retelling of Charles Dickens' "A Christmas Carol" from an African-American perspective. Reginald Glover, who played Ebenezer Scrooge in the production, worked under Janice Porter's direction.
"I enjoyed [working with Janice Porter] so much," Glover said. "I really walked away from that experience as a better actor…. She made you question your choices, which really helped with character development."
Brittany Montgomery, marketing and development resource manager for eta, has worked with Janice Porter since 2009 and said she learns from Janice Porter every day, adding that she would like to see Janice Porter's interim position become permanent.
"She's definitely a leader and a very practical-logical-let's-get-things-done sort of person," Montgomery said. "She has a vision and she knows what direction to take the organization and fulfill its mission going forward."
Janice Porter said she has not considered making her position permanent but is happy to keep "steering the ship" during the eta's performance space renovation and the ongoing search for a permanent executive director.
"I'm honored to be at this point and to lead an organization into the future at such a critical time," Janice Porter said. "It's a first-hand look at the work that has to be done to ensure an organization like eta remains a vital part in [Chicago's] community."