Former administrator, alumni produce 'The Letter'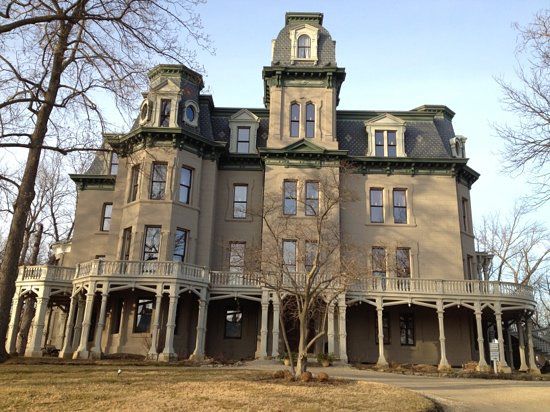 Mixed-genre film "The Letter," set for a February 2018 release, starts production this month in LaSalle, Illinois, with several Columbia affiliates working on the project.
The plot follows a young man in the 1920s inheriting a mansion with sinister occurrences.
Paul Chiaravalle, chief of staff of Columbia's late President Warrick Carter, is executive producer of the film and helped bring production to the LaSalle mansion, said Vincent Shade, director, co-writer and producer of  "The Letter."
"[Chiaravalle] and I have been trying to pull together a lot of resources and people for this particular project because of the high production value we want," Shade said. "We want to create a first-class project, and we [just]  won't settle for less."
Shade said he started working on the film about three years ago, but a lack of funding pushed production back. However, after several extras on the project helped raise money, production was able to proceed, he added.
"We never gave up, and then we found some wonderful connections, and we fell in love with the project, with the story, and now we're making it," Shade said.
Shade said there are both current and former Columbia students working on the mixed-genre project that he had previously connected with through Columbia's film program, including Columbia alumnis Richard Romanowski and Camrin Petramale.
"Columbia is a fantastic film school, and there are a lot of creative people that I've worked with over the years from Columbia," Shade said. "The students at Columbia have a kind of desire within them, not just to study but to [actually] do."
Romanowski, editor and digital intermediate technician for "The Letter," graduated from Columbia in 2012 from the former Cinema Art + Science Department and said he would not have reached where he is today without attending the college.
Romanowski said adjunct professor Vincent Singleton got him onto a television set, which was where he met Shade, sparking Romanowski's involvement with "The Letter." It has been a blast working on the film, with Chiaravalle as executive producer, Romanowski added.
Petramale, who graduated in 2011 from the former Cinema Art + Science Department said he met Shade while attending Columbia, and is the director of photography for "The Letter." Petramale added that production has been a great experience working on set with Shade's visionary direction.
"You're only as good as the people you work with, and when you find a good team of people like I found at Columbia, it's made that process of getting to where I am a little bit easier," Petramale said.