Alum talks writing for Stephen Colbert, comic reboot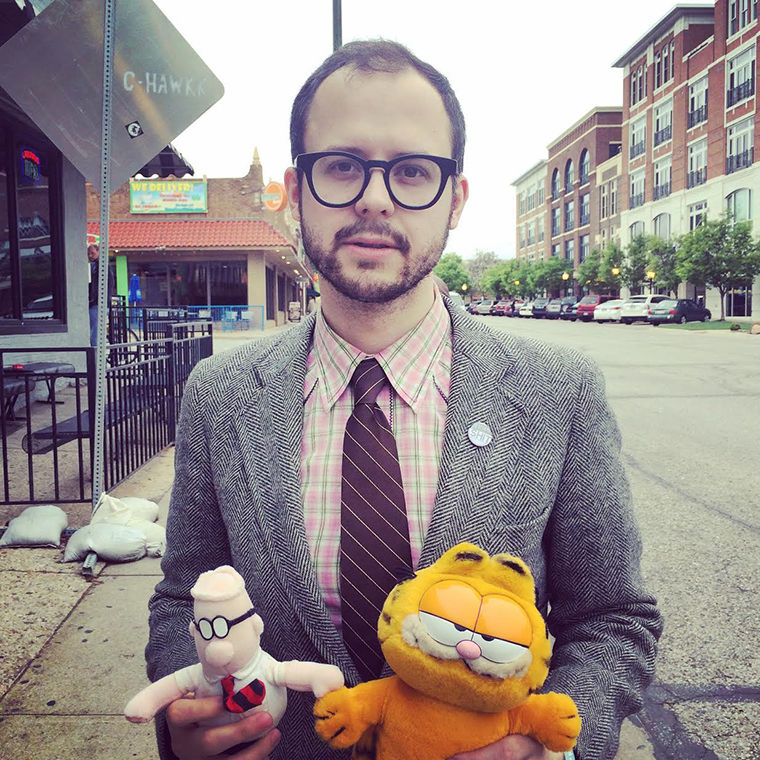 Daniel Kibblesmith, a 2005 film and video alumnus who has been a writer for "The Late Show With Stephen Colbert" since 2015, will bring the ragtag pair of superheroes "Quantum and Woody" to life for the December 2017 reboot of the comic series.
After writing for the talk show and working on other digital comics such as "Valiant High," which depict Valiant comic book characters in high school and was released  Feb. 22. Kibblesmith said it was time to make his print comic debut.
"Quantum and Woody," first released in 1997, is about a pair of adopted brothers who discover they have superpowers.
The series takes a comedic approach to serious issues of race and class. The updated comic will depict a heightened version of the present-day U.S, he said.
The Chronicle spoke with Kibblesmith about his experiences working with Colbert, writing the reboot and studying at Columbia.
THE CHRONICLE: What is it like writing for "The Late Show With Stephen Colbert"?
DANIEL KIBBLESMITH: Starting at a heavily politically focused late night-talk show during an election year feels like jumping into the deep end of the pool that is also the fast lane on the freeway. But, it is great. It really makes you want to do your best work and rise to the occasion.
It is really gratifying because you are not just giving them scary news. You are taking the edge off a little bit at the end of the day and making people feel a little less crazy at a time where they might be wondering, "Is it just me, or are things kind of insane right now?"
How would you summarize "Quantum and Woody"?
Quantum and Woody are sometimes referred to as the world's worst superheroes. Eric Henderson, aka Quantum, is a black, straitlaced former military man who takes the superhero business very seriously, and Woody is his white, perpetually delinquent foster brother who kind of makes his life hell. They are a superhero odd couple who were in an atomic accident that bound them together via these two golden bracelets. They have to "clang" together once every 24 hours, or they dissolve into energy.
In previous adventures, we have seen Quantum and Woody deal with racist militias or genetically engineered farming conglomerates. It is certainly a comic about what it is like to live in America often as a black guy or as a white guy who is in and out of the criminal justice system.
Have you noticed a difference between writing for comics and television?
The Colbert show does a great job unpacking an often very complicated news story and then offering our shared take to the audience at home. Whereas, the comic book is more like a screenplay or a sitcom where you are following a character on a journey and you can tell the story using different tools. The overlap, of course, is that "Quantum and Woody" will still have tons of jokes in it because it has always been an incredibly funny title.
What do you think this comic is going to offer to long-standing fans and new readers?
We want to make sure this could be somebody's first "Quantum and Woody" comic or their first comic fully stocked with humor, action and family drama that hopefully everyone can relate to. Longtime fans will recognize their personalities immediately and want to see how the characters cope in a brand new status quo.
How would you describe your time at Columbia?
I felt like I had a lot of resources at my disposal that I had been dreaming about since I was a kid. I felt like I was finally taking real steps toward learning the craft [of comics and movies] and accomplishing those goals.
Actually getting things done versus talking about your dream project is the most important lesson I took away from Columbia that still applies today. Nobody wants to hear about the thing you are going to make someday; they want to see the cool thing that you have made.