Getting off[line] with webcam girls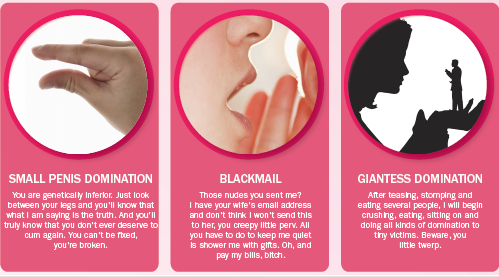 If you've watched porn on the Internet, you've seen her. 
She sneaks into your peripheral vision, begging for attention. She interrupts your focus on the queued video, whimpering for you to click on the pop-up window, baby. 
You click. 
She's conventionally beautiful, staring at you from her desktop wearing barely anything, winking, smacking her lips, snapping her bra, typing away on her keyboard. The ads featuring this flirty video invite you to join her in a "live sex chat," and she looks like she'd miss you if you left. Eventually, the video stops and she's gone. Until you open the link—and your wallet. 
You've just been solicited by a camgirl. She's not looking at just you, either. Webcam girls, renowned pornstars and amateurs alike, strip for hundreds, often thousands of viewers who will shell out anywhere from $1 to $1,000 to masturbate to cam models pleasing themselves around the world. 
Although the cam business has been around for years, the technology is better and cheaper than ever, allowing cam models to anonymously make a living and continue to monetize a pornography industry eroded by pirated content. 
The basic concept of a webcam session is simple: You enter a chat with a cam model and the clock starts ticking. You pay for her time, and in exchange, she will take off her clothes, play with herself, experiment with toys or whatever she wants until the time runs out. She takes your money and you part ways, until you're ready for another session. There is a plethora of organized prototypes to choose from— curvy, unshaven, valley girl, screamer, natural tits and the catch-all "Asian." It's a virtual red light district, but instead of cramming into the back seat of a car, the sex comes to you. 
The online sex industry has skyrocketed in popularity in years, raking in an estimated $14 billion in 2012, according to the Nov. 28 Finweek article "Insight XXX: How the porn industry has driven Internet innovation" by Colette Symanowitz. Though a hushed topic, it's discreetly taking over the Web—43 percent of people using the Internet right this second are whacking off to some form of virtual coitus on one of 25 million porn and cam sites, according to Symanowitz. 
Most of the economic growth is thanks to the holy trinity of cam sites: Streamate, LiveJasmine and MyFreeCams, which collectively employ an estimated 6 million cam models bringing in upwards of $1,000 per day from the comfort of their own bedrooms, according to SmartyPants88, a cam girl on Streamate. 
SmartyPants88 is a senior microbiology major at the University of Oklahoma. She's a left-wing atheist living in one of the country's most conservative states. And she pays her rent by climaxing in front of the World Wide Web. 
She's open about her sexuality—even her parents know she quit her part-time job to pursue a cam modeling career. "My job isn't a reflection of some kind of mental defect," SmartyPants88 said. "But I guess you probably don't run into a lot of people who will tell you that they … get naked on camera … for money … So … " 
Porn is nice for your standard "alone time," she said, but camming is worth the money because it allows viewers to put a personality to the body they're masturbating to, allowing them to experience an immediate connection. Plus, it's happening live—"and no one wants to TiVo the basketball game." 
"I think it matters to everybody to have some kind of connection—and for many people, that makes it sexier, that makes it hotter," SmartyPants88 said. "But I have no idea how the guys who come and see me [can] afford it." 
Although the U.S. porn industry is revolutionizing the Internet as a whole, its revenue has experienced a sharp 50 percent drop from 2007, largely because of piracy, according to Symanowitz. While there still remains a market for prerecorded porn films, interactive entertainment—including camming, chatrooms and point-of-view clips—has been a financial savior for the online sex industry. 
Sexually liberal and short on cash, SmartyPants88 spent months studying the cam industry for months until she decided to give it a shot. 
After an hour in front of the camera, she was $80 richer. Even though Streamate takes a 35 percent cut, she still makes anywhere from $100 to $350 during her "gold" sessions. She was even offered nearly $150 for a one-time slot on their Pay- Per-View show. She said her shows have never lasted for more than 12 minutes. 
To keep a consistent income, cam models often keep in contact with their loyal fans through social media. Cam models even share Amazon wish-lists so their fans can buy them gifts. 
"After [my first show], I was laying on my back thinking about six-hour shifts at the Cheesecake Factory taking s- -t from complete strangers and not getting off versus being on the Internet making this [much money] in an hour," she said. "It was super empowering." 
Empowering is a word SmartyPants88 continually uses to describe her camming experience. 
"For me, [camming] is empowering and I think it could be for other people too," she said. "I'm 5'5" and I weigh 150 pounds and I can turn on the TV and see no one who looks like me—and all they're doing on TV is selling sex—and I get to do it and I'm a regular person. There's something that restores my faith in humanity that there are plenty of men out there who get off from seein' some real boobies." 
Inspired by the '90s reality show "Real Sex," filmmaker Chris Moukarbel, who directed the HBO series "Me at the Zoo" which features YouTube sensation Chris Crocker, began documenting the life of cam girls and the online sex industry in his new documentary series "SEX // NOW" on HBO, which aired the pilot episode Jan. 2. 
He considers camming feminist sex work because of how it shifts the dynamics from the traditional male-dominated industry. 
"What camming does is essentially cut out the middle man, literally," Moukarbel said. "They're crowdsourcing sex work, so they don't need $250 from one client, which can cause a lot of hazards; they just need one dollar, a couple dollars, from hundreds of people." 
However, just like any form of sex work, cam models are subject to oppression. 
Pimps have adapted their prostitution services to the virtual world of live cam sex since 1995, according to "Prostitution Online" by Donna M. Hughes, published in 2003 in the Journal of Trauma Practice. 
"There are oppressed ways of doing everything and there are less oppressed ways of doing things; the question of webcams is interesting in that it's just one more window into what people are willing to pay for," said Marty Klein, sexual psychologist and author of "Sexual Intellegence: What We Want From Sex and How to Get It." "But if you want to talk about the interface of sex work, feminism and capitalism, it's a little more subtle and a little more complicated than [that]." 
Seeking sex on the Internet allows the viewer to fulfill their oddest kinks and pleasures, which has resulted in major growth in the online fetish community, according to Moukarbel. He said after the Internet was introduced, most of the fetish scenes moved online, where audiences can explore their desires anonymously— from balloon-popping and role playing to foot domination. 
"A lot of these sort of in-real-life types of entertainment have just been dematerialized and reformed online, where they can actually survive," Moukarbel said. "A lot of the appeal is that people can have these fairy-tale-specific experiences with somebody online because there is that wall of the computer, so they feel safe and they feel anonymous.