College adopts new gender-inclusive policies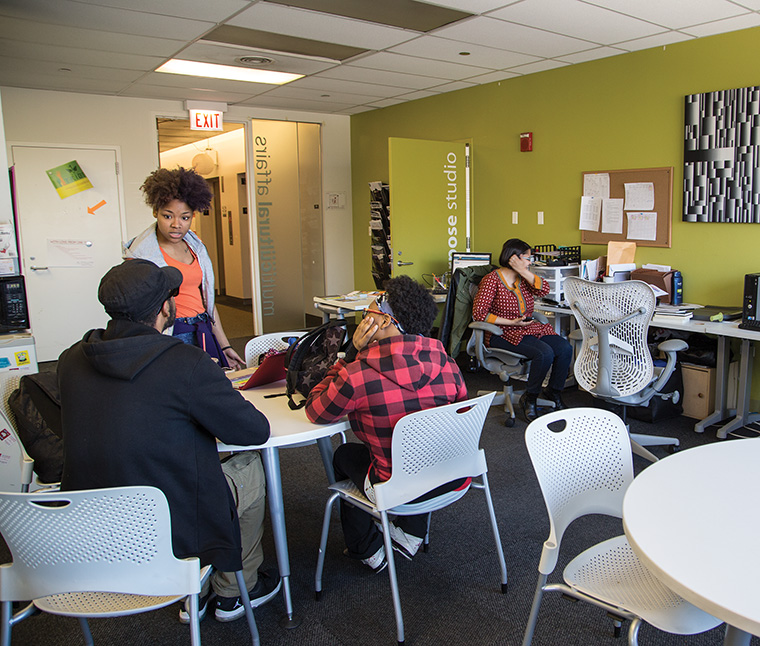 After a year of outcry from LGBTQ students, administrators have finalized policies for gender-inclusive housing and preferred first name changes.
As of Feb. 11, students can request to change their first name on Oasis, which will officially change their first initial on their email and their first name on their student ID, Oasis and Moodle accounts. However, financial documents and transcripts will still use students' legal names, according to Kari Sommers, assistant dean of Student Life for the Dean of Students Office.
"This has been a long time coming," Sommers said. "The college has been working on this for well over a year. It was a big complex project because it involved multiple data systems and data traveling from system to system and included everything from your email address to your campus card."
J. M. Conway, coordinator for LGBTQ Culture & Community, said these changes were originally made for LGBTQ students but are now extended to all students.
"Students would have a way to identify themselves to the college with a name that they felt most comfortable with," Conway said.
More than 100 students have requested to change their first name, a process that takes a few days, Sommers said. Students change their name for a variety of reasons,  she said, such as when transgender students change their given name or when international students want to be called by a nickname.
Sommers said the college does not allow students to change their name on financial documents or transcripts because it does not want to jeopardize their ability to receive financial aid.
Most systems have been changed, but some still need work, which will be done sometime this summer, Sommers said. The college has also updated its campus housing policies to allow students to choose the sex of their roommates.
Sommers said gender-inclusive housing was available for students in the spring 2014 semester, but no one applied. She said eight students have applied for gender-inclusive housing for the upcoming fall semester.
"There was impulse around this [initiative]," she said. "The feedback that we received around our LGBTQ student community was that this is something that was extremely important. We responded as quickly as we possibly could and made the necessary adjustments in Residence Life to make this available to all of our students."
Michelle Nance, junior fashion studies major and president of Common Ground, Columbia's LGBTQ student group, said although the college was skeptical about the preferred name change, Common Ground is excited for the change.
"We are so happy about the name change," Nance said. "A lot of times students have felt uncomfortable looking at their email and being called out during class."
Nance said it took a lot of students help to get the new option pushed through.
Now, Common Ground is trying to raise awareness for name changes and gender-inclusive housing, because the college is having trouble promoting it.
"When you come in as a freshman or re-sign up for housing, the application doesn't ask you if you want gender-inclusive housing," Nance said. "You have to go and ask yourself. We are trying to raise awareness for both the issues."
Although Sommers said she does not know which residence life hall will offer gender-inclusive dorms, Nance said they will be available at 777 S. State St.