Changes to Semester in LA program appeal to motivated students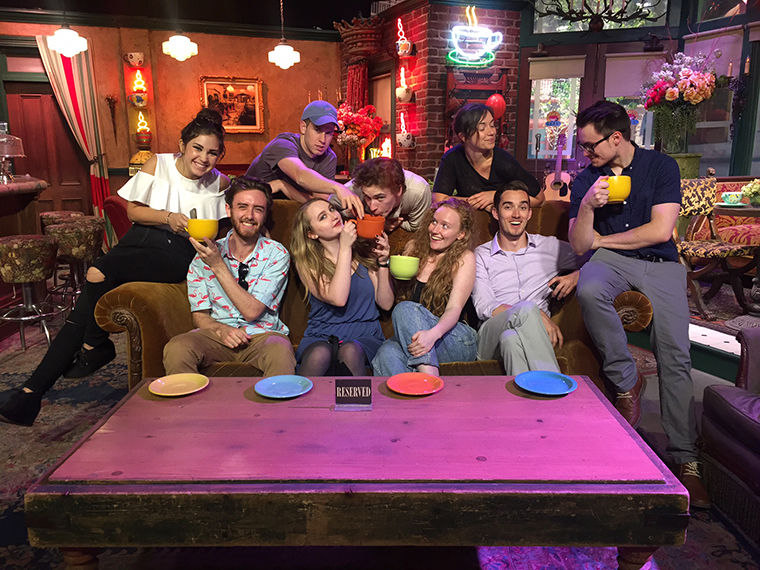 The Semester in LA Program is changing this fall, expanding from five to 15 weeks and focusing more than ever on internship opportunities.
Karen Loop, the program's associate dean, said the changes are in response to the school's five-year Strategic Plan, "Achieving Our Greatness," which calls for improving student success by expanding internship and practicum opportunities.
"One of the things in that plan was to really connect students with professionals and to make internships an important part of our curriculum," Loop said.
Miann Wilson, a senior cinema and television arts major who is participating in SiLA this fall, has already secured an internship at Voltage Pictures for the duration of the 15-week semester.
Wilson said her interest in the program influenced her decision to attend Columbia.
"Some other schools do a semester in LA, but we are literally on a film lot where other TV shows and film productions are going on; we get to actually see those happening while we are taking classes," Wilson said.
Wilson said she decided to participate in SiLA because the longer program offers a more gradual introduction to the industry. While other aspiring filmmakers go to LA strictly to find a job, the students in the new SiLA have the option to get settled in, take classes and get the help they need from their teachers, she said.
Students are now required to have at least 75 credits to attend, making the program exclusively available to juniors and seniors. Loop said the reason for the change is the commitment the program requires.
"Internships are career development, and you're exploring something, and as a freshman, you might not quite know what you want to explore yet," Loop said. "You want to explore that in course work, and you do not want to commit to a full semester of something."
Kevin Orzel, a 2017 cinema and television arts alumnus, got several freelance connections through SiLA, including a position on a Hollywood film. After a guest speaker in the directing program discovered Orzel works in motion design, Orzel was offered an opportunity to work with Virtual Reality Experience on Christopher Nolan's 2017 movie "Dunkirk."
"There are definitely avenues to success if you network with the people that are coming and talking to your class," Orzel said.
Orzel said he thinks mandatory internships and the re-branding of SiLA will improve the overall program.
"I'm glad they're going to be re-organizing [SiLA]," Orzel said. "There were a lot of administrative pickups, and it seemed like things weren't quite going as smoothly as they could last semester."
Loop said another change to the program is opening SiLA up to all majors.
"The old program was for cinema and TV majors, who were focusing on producing, writing and directing," Loop said. "The problem is it wasn't really inclusive, so part of it was to make it more inclusive so that everybody can come."