Monthly entertainment event brings Saturday night fever to Uptown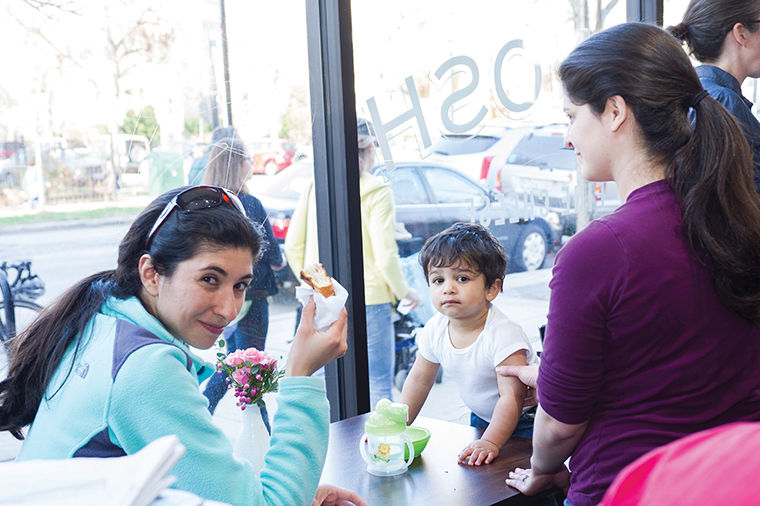 By Arts & Culture Reporter
April 20, 2015
Saturday night fever is alive in Chicago's Uptown neighborhood thanks to Uptown Saturday Nights, a monthly entertainment event.
In an effort to make Uptown one of Chicago's go-to entertainment districts in the city, local businesses, including Shake Rattle & Read Book Box, 4812 N. Broadway, Baker & Nosh, 1303 W. Wilson Ave., and several others have joined with Choose Chicago and the Uptown Chamber of Commerce for the completely free event that will take place every first Saturday of the month through December.
"We want to try to do thematic things that really engage people in interesting ways," said Keith McCormick, executive director of Business Partners at the Uptown Chamber of Commerce. "This ranges from music, dance, live theater, comedy—all kinds of different things, and they'll also highlight different places. Obviously, the Aragon and Riviera theatres are live music venues, but places like the Black Ensemble Theater, the Flats Theater, the Profiles Theater, Shake Rattle & Read, those kind of places that aren't being utilized on a regular basis, we [are] really hoping to engage a larger audience for some of those places."
The first Uptown Saturday Night took place April 11, and business owners like Ric Addy, owner of Shake Rattle & Read, are already feeling positive effects.
"It brought in people that have never even been here before," Addy said. "We have been here for 49 years, and the tours brought over 100 people." 
Addy, who has worked for 29 years at his 49-year-old family-owned used bookstore that specializes in records and tapes, also serves as a director for the Uptown Chamber of Commerce. Addy was vocal in setting up interesting entertainment events for Uptown Saturday Night, including the hour-long walking tour that begins and ends in his shop.
"What we're trying to do is get people to come in for the tours, stick around for lunch and then go to an event early in the evening," Addy said. "We're trying to put artists in unusual settings. We're not putting them at the Green Mill or at the Riviera. The first one, we used a 1909 vaudeville theater called Flat Studio. The next one might be inside a Vietnamese restaurant. There are a lot of really cool spaces where you could have bands and do unusual things to make it fun."
Chicago already has several other entertainment districts throughout the city, but McCormick is confident that Uptown's rich historical background and abundance of small businesses both have something different to attract to the city's tourism.
"Chicago has so much to offer already for entertainment, especially downtown Chicago with the theater district," McCormick said. "But in Uptown, we have a great history of being an entertainment district for live music. Historically speaking, Uptown has been an entertainment district since the '20s. There's always something to do, and we want to highlight what's going on and draw people's attention to it and reinvigorate [people's] interest tin the neighborhood."
Terry Groff, co-owner of Baker & Nosh, which hosted a children's music show for the event, said the excitement for the series will grow larger as it progresses.
"Is it going to be the one thing that turns Uptown into an entertainment district?" Groff said. "I don't know. The response was really good, quite more than we expected actually for the first one. There's definitely a desire, at least in this part of Uptown."
McCormick said finding unusual venues that would not typically be used for musical performances or other live performances has really helped boost small business profits.
"I think we did a really great job on the potential benefit of participating in this," McCormick said. "For example, Baker & Nosh, you wouldn't really think of it as being a really good venue for live music, but we looked at who their regular clientele would be on a Saturday and said, 'Oh, there are a lot of families with younger kids, let's do a kids' show there.' So that's what we did. We produced a kids' show there where they toured over 120 people, which is a great audience for a Saturday afternoon."
With the weather warming for the spring, Uptown Saturday Nights can be a tourism hotspot.
"I was surprised at how many people showed up for it," Addy said. "I think it's going to get better once the weather gets better, too."