Columbia professors haunt South Dakota Film Festival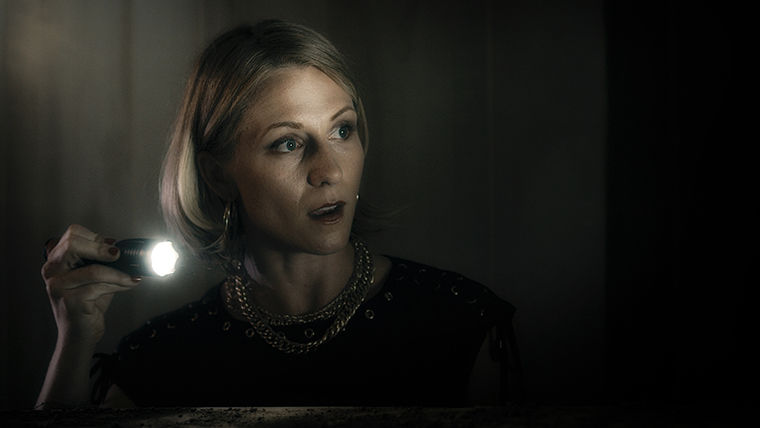 Selling any house can be difficult, but selling a haunted one is even more challenging. A realtor faces this problem in the new horror-comedy film, "This is Cindy."
Adjunct Professor in the Cinema and Television Arts Department Terry Miller wrote, directed and edited the film, which was inspired by a real estate agent he once worked with.
"There was something really unique about her, and the more I got to know her, the more intriguing she became," Miller said. "So I developed a character, [and] I started writing a character profile of her."
The film deals with what is real and fake in the world. It reflects the 2016 election even though it was written in 2015, Miller said.
"It's a peculiar film. It's strange because horror films are supposed to be dark and creepy, but this [film] is also a comedy," Miller said. "[It] veers more towards comedy where it's kind of bright and sunny."
Miller asked Carolina Posse, assistant professor in the Cinema and Television Arts Department, to produce the film.
"This was a half-hour script and, after I wrote it, I realized I had the money to produce it. I knew this was going to be a big project, and I needed somebody who could make it happen," Miller said. "I approached Carolina and she agreed to be my partner in crime."
Posse and Miller have been collaborating on this project for more than two years, Posse said.
"Filmmaking is very much about the process. You're constantly working on the film, and it never feels like it's ever done in a way," Posse said. "That includes securing screenings and sending it out to festivals and having interviews."
The first film festival they entered "This is Cindy" in was the South Dakota Film Festival in September, where it won best screenplay, Posse said.
"The biggest compliment we got at the festival was at an after-screening party. A woman, who is a realtor, came up to me and Carolina and said, 'I've worked with [that character],'" Miller said. "After that, I was like, 'Thank god, we nailed the character.'"
Sophomore cinema art and science major Gillian Fauntleroy said she was intrigued by the film. Learning about faculty projects could be a teaching tool for students in class as they share experiences, Fauntleroy said.
"It's nice to see what differences [faculty members] have in terms of what they like to make," Fauntleroy said. "They know their craft. If they know what they're doing, then they know how to teach it and I'll know what to do."
In addition to hands-on learning, faculty members value having student involvement in their projects, Posse said.
"There is a lot of collaboration [at] Columbia," Posse said. "This is one of many projects we are doing. We need [student] support to keep making more of them."