Sugar tax, vending machines influence student diets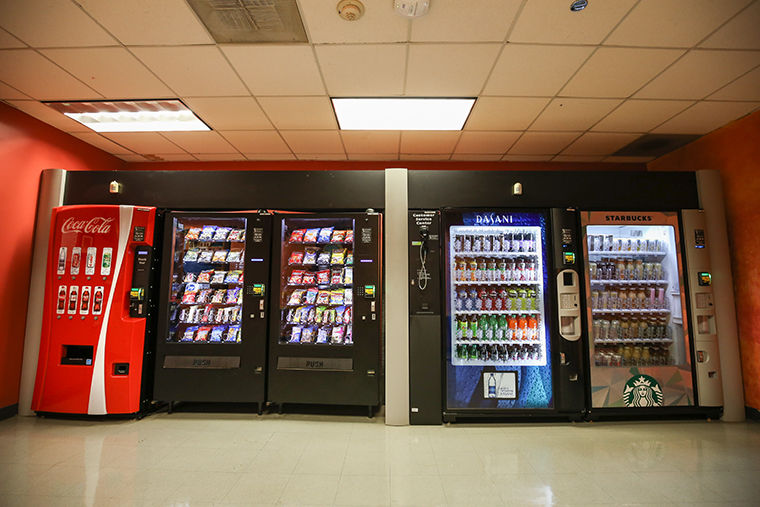 Columbia Students returned to school to find limited healthy options in vending machines and a new Cook County sugar tax.
Farmer's Fridge—a vending machine company that provided healthy options such as sandwiches and salads for students in Columbia's 600 S. Michigan Ave. and 1104 S. Wabash Ave. buildings—no longer has machine on campus.
The machine in the 600 S. Michigan Ave. Building was removed when the basement location closed, and the machine in the 1104 S. Wabash Ave. was removed to make way for a new cafe, said Daniel Stein, co-owner of Mark Vend. Co., who works closely with Farmer's Fridge and spoke on the companies behalf.
Matt Jaehrling, controller and associate vice president of Business Affairs, said the machines can be brought back if demand warrants it and discussions are underway to install Farmer's Fridge machines in the new student center.
Miranda Morin, a sophomore communication major and former commuter, said she often had difficulty finding lunches when she commuted from Lake in the Hills, Illinois.
"I would just end up packing snacks to bring downtown because it was more cost effective," Morin said. "If I didn't have time between classes, I would be stressed about what to eat."
Morin said normal vending machines do not provide many options, and she would prefer healthier options instead of the typical chips or candy.
Although the penny-per-ounce sugar tax, which was implemented Aug. 3, would not necessarily make or break Morin's decision to purchase from the vending machines, she said it is definitely inconvenient.
Stein said providing healthy snacks is difficult because everyone has a different opinion of what that means. Retailers want to provide choices students will want, he added.
Stein said the company welcomes student input and requests on what options it should offer in vending machines.
"On all machines, there is a QR code and [a number], and we love when people connect with us," Stein said.
Stein says it is too early to tell just how much the sugar tax will impact Mark Vend., but the company is bracing for it.
However, according to Stein, millennials tend to consume less soda. Stein said La Croix has been a growing product for Mark Vend Co. for a long time. With a 15–20 cent per bottle savings, bottled water sales are expected to increase.
"I'll be more than happy to work with [Mark Vend] going forward and see what they can bring to the college, and what offerings might be beneficial to the students for a healthier choice option," Jaehrling said.