Staff member documents Afghan refugee's story
By Connor Carynski, Campus Reporter
March 27, 2017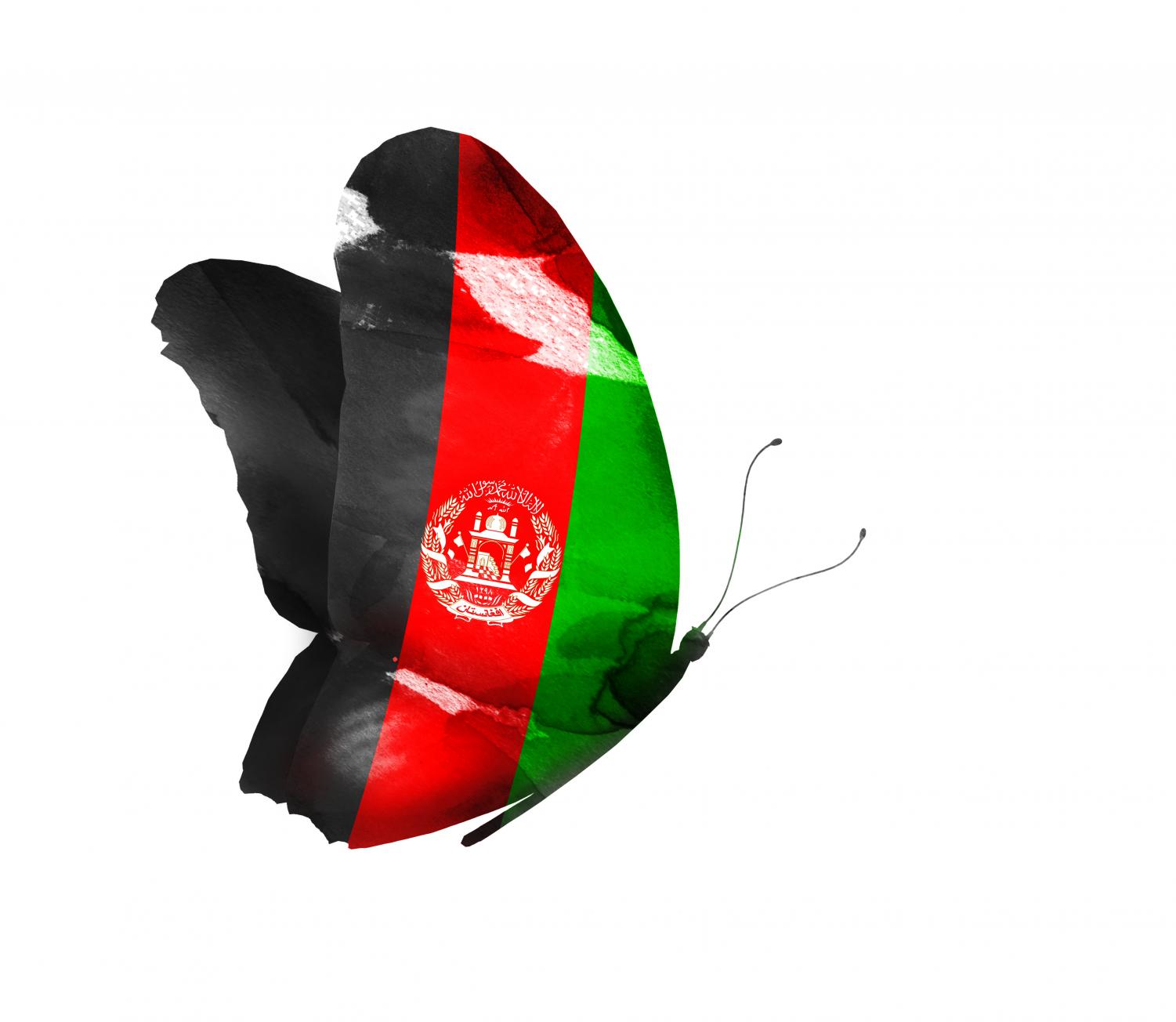 In the midst of the current debate involving refugees entering the U.S., a Columbia staff member wrote about an Afghan refugee's emotions and struggles in a recently published essay.
In "What Was Your Country: A Refugee Story," published online  Feb. 25, Bethany Brownholtz, an administrative assistant in the Dean of Graduate Studies Office, compiled more than eight interviews with Asaddullah Rahimi, 31,  to create a chronological narrative of his losses and struggles to reach a land where he could live without fear. Rahimi fled Afghanistan in 2008 with his wife, Sogra.
"[This story is] more important than ever to me now, seeing the political climate and seeing the xenophobia that some Americans have," Brownholtz said. "It means a lot more now to share his story, and I think there's still more to be learned."
Rahimi expressed his desire to tell his story during counseling from 2014 creative art therapies alumna Ashley Fargnoli—then, a mental health clinical practitioner at Heartland Alliance International Family, Adult and Child Enhancement Services. Fargnoli said she was with Rahimi for all of the interviews to provide support if he became emotionally drained while recounting his experiences traveling from Afghanistan to Turkey and eventually to the U.S.
According to Fargnoli, Rahimi told her that sharing his story was a key part of coming to terms with his experiences.
"He thought that was really necessary in his healing process, to let people know what refugees go through," Fargnoli said.
The Chronicle was unable to speak with Rahimi about his   experience leaving Afghanistan because of his limited use of  English and privacy agreements arranged with Fargnoli.
Fargnoli said she asked  Brownholtz to see whether or not she would be interested in documenting Rahimi's story because Brownholtz had done a similar oral history project during her graduate studies at DePaul University. Brownholtz said she had become familiar with Fargnoli while she was an assistant to the chair in Columbia's Creative Art Therapy Department.
According to Brownholtz's story, Rahimi lived in an Afghan province called Daykundi where he met his future wife. The two became close and Rahimi asked Sogra's parents for permission to marry her. Though the parents had no issues with Rahimi, they declined because Sogra's older brother had arranged for her to marry someone who had loaned him money to build a house.
Sogra, then 17, was to be married to a man who was 40 years old and already had a wife and children. Rahimi said he thought it was unjust to force a woman so young to marry a man so old, whom she did not love. The two knew the older man would retaliate if she did not marry him and decided to elope.
They left Afghanistan to find safety in Turkey, and then later in the U.S. Along the way, Rahimi experienced the murder of his father, encounters with armed men searching for him and his wife, long and dangerous journeys led by human smugglers and the forced miscarriage of his child.
Brownholtz said she was very aware of Fargnoli's importance to the interview process, which she facilitated in a way that was emotionally safe for Rahimi. Brownholtz added that she was glad Fargnoli was there to step in when he seemed distressed.
Because of Rahimi's limited English and the sensitive nature of the interviews, the project took nearly two years to complete and was condensed from about 50 pages of single-spaced transcripts to 26 double-spaced pages.
Brownholtz said she was never compensated for the story and also had to pay to have the story translated to the Dari dialect spoken by Rahimi in Afghanistan so he could read and approve of the text.
Said Tabibi, who translated the text and is an Afghan refugee himself, said the story could change peoples' ideas about refugees.
"They will see this one example of so many other people leaving Afghanistan for so many reasons," Tabibi said. "They will learn about the suffering that these people have been through."
In the story, Rahimi relates his struggle with depression and several suicide attempts, although he now considers life precious because of counseling.
Rahimi, who lives in the Chicago suburbs with his wife and daughter, works for a uniform company and has earned enough money to buy a house and a new car, according to the story.
Fargnoli said Rahimi's story could inspire other refugees because many have trouble finding work after coming to America.
"Just being able to work is actually a big deal because a lot of refugees that come here are too traumatized to even sustain a job, and it leads to even more financial stress," Fargnoli said. "It [becomes] this constant circle of not being able to work and then stressing about paying bills, which makes your symptoms even worse."
Though retelling his story made Rahimi relive some traumatic memories, Brownholtz said it also allowed him to remember moments like the first time he met his wife and how he fell in love with her.
"His story is documented, he has it for his family, his daughter, and they have it to hand down for generations," she said. "Some people have already read it and responded and loved it. So step one is over, but I want it to go beyond that and I think he does too. He wants as many people to read it as possible so I'm doing anything I can."