Columbia shows true colors with Lavender Ceremony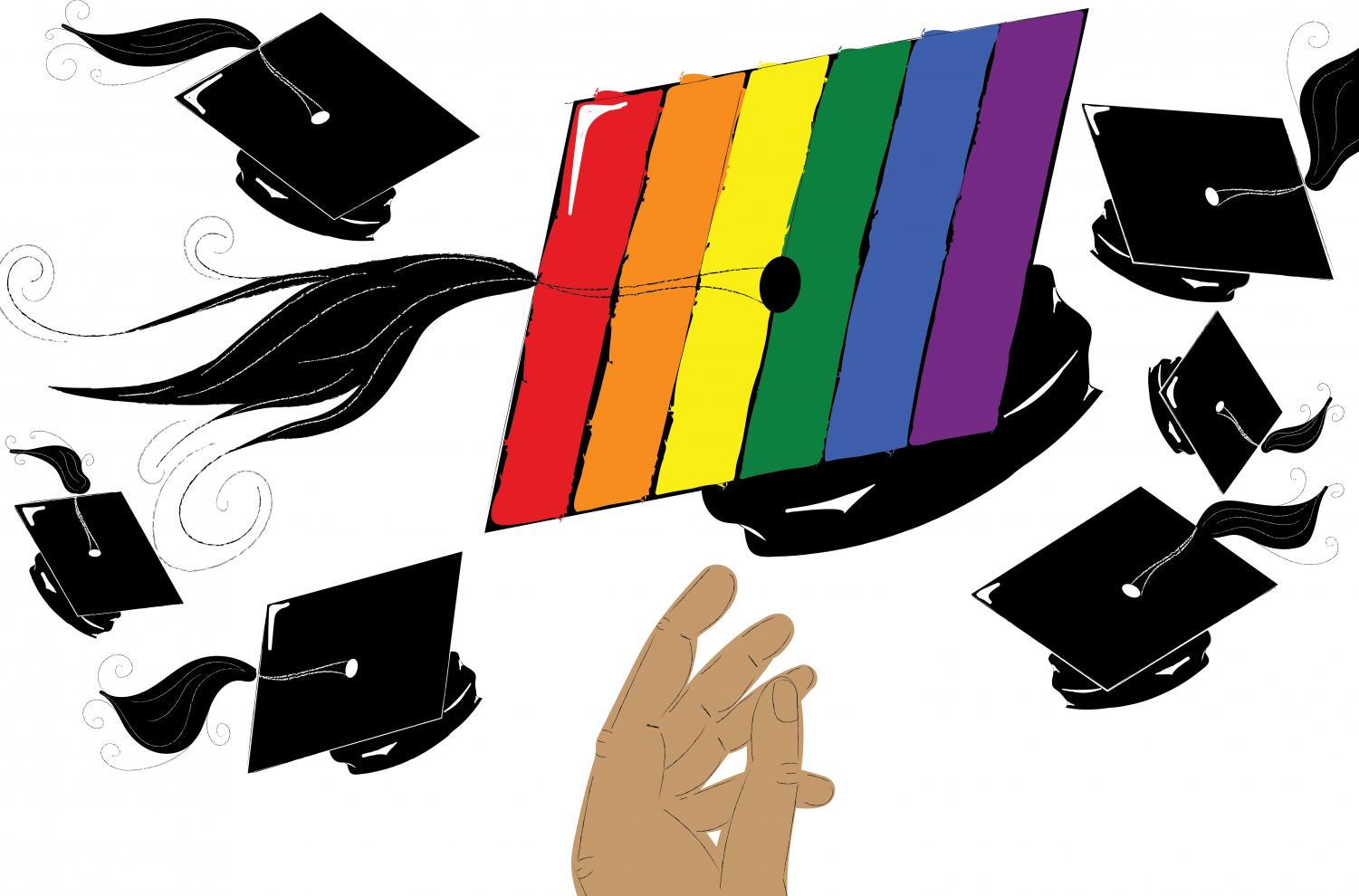 Columbia is hosting its first Lavender Ceremony this May to honor Spring 2019 graduates who are part of the LGBTQ community.
Lavender ceremonies are made to acknowledge students' achievements and contributions to the college. The ceremony provides a sense of community for students who experience "culture shock" at institutions.
The first lavender ceremony was held at the University of Michigan in 1995 after Dr. Ronni Sanlo, a lesbian, had heard LGBTQ students say they were miserable at their respective schools. She was denied attendance to the graduations of her children due to her sexual orientation and created the ceremony to honor the lives and achievements of the LGBTQ students who were in her care for a short time.  Since then, more than 500 colleges, universities and high schools have held lavender ceremonies.
For Columbia's first Lavender Ceremony, students and alumni are encouraged to sign up to be recognized, said Matthew Rillie, a one-stop counselor and adviser of Columbia Pride.
They will be given the option to choose someone close to them who will give them their cord, to be worn over their robe, and deliver a short speech to recognize their achievements.
Columbia's ceremony will also include a reception with food and a drag show following the ceremony. Child care, ASL speakers and braille program options will be available to ensure everyone in attendance is able to enjoy the ceremony.
"It's way past time that we have recognized the struggles that our queer students have," Rillie said.
Rillie added that the Lavender Ceremony is special because it focuses on allowing students to come as they are, meaning students can come dressed however they choose in order to truly celebrate themselves.
The ceremony will feature a guest speaker—yet to be announced along with time and location—who will talk about the celebration of queer students during their huge milestone.
"Naming people's struggles is very necessary," Rillie said. "[As well as] recognizing that they had a lot of things to go through to get to this point."
Rillie said the ceremony is important because it advocates and recognizes the hardships LGBTQ people have had to overcome in education.
The Human Rights Campaign said lavender is of great importance to LGBTQ history. The color is a combination of the black triangle lesbians were forced to wear as political prisoners and the pink triangle gay men wore in concentration camps in Nazi Germany.
While the symbols represent hatred, the LGBTQ community reclaimed them to create symbols of pride and community.
"I wanted them to know that their lives and their scholarship matter to the university and that they were important to the university," Sanlo said.
Every year, she serves as the keynote speaker at a number of ceremonies across the U.S.
"It fills my heart, and it is the legacy I know I have left," Sanlo said. "For all the work that I have done, Lavender Graduation is my legacy to higher education and my gift to LGBTQ college students everywhere."
There were only three students who participated in the first ceremony, but by the third year, there were nearly a hundred students. Now, LGBTQ students at Columbia will be able to celebrate their own achievements.
"It's important for LGBTQ people. It is difficult to be out at all, and being recognized for that is a big step in a good direction," said sophomore acting major Sarah Maerten.
Maerten said the ceremony is something Columbia can benefit from, and recognizing the struggle LGBTQ students go through is a positive thing.
Maerten said the ceremony encourages people who are not a part of the LGBTQ community to appreciate those who are. It allows others to see the challenges they have experienced that otherwise would have been invisible.
"There are a lot of LGBTQ [students] at Columbia," Maerten said. "For them to be recognized, rather than blend in, shows the diversity through sexuality that we have."