Columbia community members celebrate film successes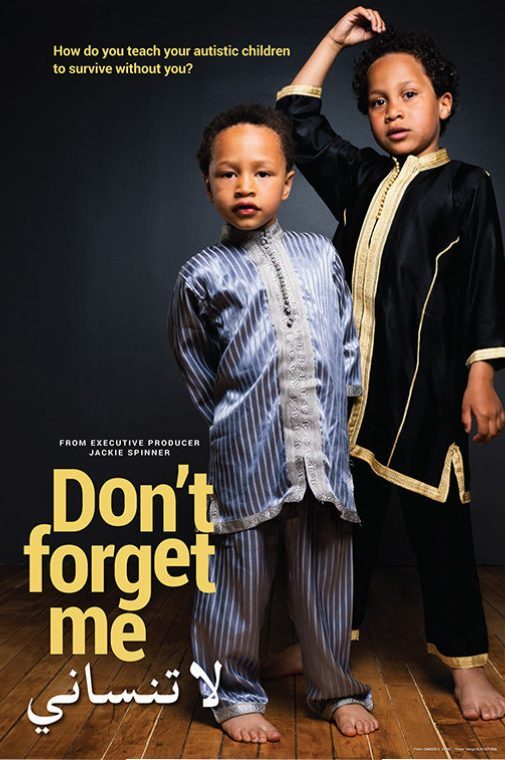 Columbia is no stranger to success in the arts, and four members of the college community are currently celebrating the exposure and acclaim of their work in the film industry.
Associate Professor in the Cinema and Television Arts Department Dan Rybicky's documentary "Accident, M.D." was made in June 2016, but he said it has only recently reached a peak in industry interest.
"To make a film in 2016 and have it resonate, be shared worldwide and seen more than anything I've ever made in 2019 has really been surprising," Rybicky said.
The documentary centers around the healthcare struggles of the small town Accident, Maryland. Rybicky  got the idea for the project from a previous film he worked on and from his own personal struggle with large hospital bills.
"[I wanted to] continue the conversation and make a film that was playful in title and style but really serious and trying to get at what is a crisis in our country," Rybicky said.
To create the film, Rybicky received two Faculty Development Grants from Columbia, one for $4,000 and another for $4,500.
A few months ago, Independent Lens—a television showcase of independent documentary films that airs on most PBS member stations—approached Rybicky about the possibility of airing the film. He said the only stipulation was that it be cut down to eight and a half minutes, from the original 19. After cutting the film, it aired on Independent Lens Jan. 28.
Rybicky was soon approached by Vimeo, which is now including the documentary as a staff pick with an editorial on the film. Rybicky added that Vimeo will exclusively play the full version on its website.
Fellow Associate Professor in the Cinema and Television Arts Department David Tarleton also recently released a film, a thriller with elements of action, horror and romance titled "Hunter." The film is now available on streaming platforms, including Amazon, and will also be available on DVD from Redbox.
The film focuses on a young homeless man "haunted by demons real and imagined," Tarleton said."[He] grapples with the brutal cold of a Chicago winter and the brutal truth of supernatural figures that slaughtered his family. He rises above being the victim and becomes the hunter."
The film took about four years to finish from when they started shooting, Tarleton said. While it was low-budget, Tarleton always had high aspirations. Since finishing the film last year, it has played in festivals and has won multiple awards, he added.
The film was shot in Chicago with the aid of many Columbia faculty, alums and current students, Tarleton said.
"There's a lot of Columbia in this film," Tarleton said. "As a faculty member, being able to bring members of the Columbia family into the project is just exciting."
Associate Professor in the Communication Department Jackie Spinner is also receiving attention for her a documentary, "Don't Forget Me," which received the Mike Covell Award at the Big Muddy Film Festival in Carbondale, Illinois.
The documentary follows three Moroccan families with children on the autism spectrum. Their parents are struggling to educate them in a country where children with disabilities are not allowed to attend school. Spinner said the documentary was inspired by her own experience with her sons, whom she adopted from Morocco and were later diagnosed with autism.
"In America, we have a law that gives all children a right to go to school, regardless of whether they have a disability," Spinner said. "The goal of the film is to be a part of that conversation, both in Morocco and in America. I want the law to change in Morocco."
Spinner started working on her documentary in August 2017 and spent three months shooting the film in Morocco before returning to Chicago to edit it.
"Columbia was a key part of the film," Spinner said. "I spent much of last summer at 1104 [S. Wabash Ave.] working on the film with a fantastic crew of Columbia staff and students."
"Don't Forget Me" will have its official U.S. premiere March 9 at Film Row Cinema, 1104 S. Wabash Ave. The screening is free to all who register in advance.
Junior cinema art and science major Quentin Sanders is currently celebrating recent projects of his own.
Sanders starred in a feature-length film "A Chance in the World," which was released digitally Jan. 1. Sanders' most recent role was as a patient on the Feb. 20 episode of "Chicago Med."
While he is focused on studying directing, Sanders said his passion for acting led him to pursue it professionally.
"I act on the side because I feel like, as a good director, I need to know how my actors are thinking, and I need to know what is going on in their heads and how to direct them correctly," Sanders said. "There's no better way to direct someone than if you've been in their position before."
While it was not Sanders' first time seeing himself on screen, it was his first time on a TV show. "I [didn't] feel nervous. I [felt] like I was ready to go. I [was] excited to see my decisions put on the screen. It [was] an honor to be on set with such amazing actors."
According to Sanders, his Columbia experience has helped him during his outside roles, and he plans to continue pursuing acting.
"My plans are to keep going," he said. "Maybe get on some shows that put me in the position to [win] awards, such as Emmys, and put myself in a position to audition for bigger movies that will potentially get nominated for Oscars. [I want to] keep building my resume up and making it as easy as possible for me to jump into the director seat when I am ready."