**BRAND NEW APT. FOR RENT!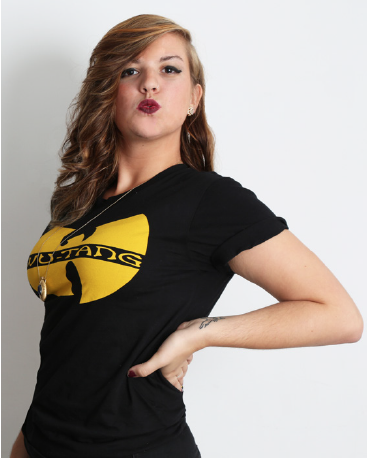 SHE WAS LOOKING like she'd be a longtime resident.
Lady Gaga's performance at the 2009 MTV Video Music Awards—you know, the one where she hangs herself—almost sealed her lifetime lease as the permanent apartment owner. Sadly, she moved out after she broke her hip because the space wasn't wheelchair accessible.
Before Gaga, Madonna held down the fort as she shocked crowds for decades without even a speck of vocal talent, but her low credit score ended her lengthy stay. Later, Britney Spears moved in and stayed for multiple albums, but she had to move back in with mom after her meltdown. X-Tina hung around, but lacked personal hygiene: nixed.
The keys were awarded to Katy Perry after she kissed a girl, but she ended up subletting to Rihanna until drug and domestic abuse complaints prompted an immediate eviction. Ke$ha got a quick walk-through, but the landlord took her application fee and never called.
Today, with Gaga lacking the relevancy to maintain the popstar complex, the apartment is again available. If you can afford the rent and all goes well during the interview process, we're ready for you to move in immediately.
Miley Cyrus appeared to have submitted her application for Queen Obscene at the Aug. 25 VMAs. In case you missed it: While performing her summer hit "We Can't Stop" and a nearly naked cameo on Robin Thicke's "Blurred Lines," Cyrus forcibly flung her tongue around, wore her hair in horns, performed her version of twerking—which closely resembled animals spastically fornicating—and forever changed the way we will look at a styrofoam finger.
Miley, thanks for your interest in the apartment. We want you to know we take all clients into serious consideration; however, you do not meet the age requirement. 
You cannot seriously think you can go from studio to penthouse, Hannah Montana to ruthless sexpot pothead, without a reasonable amount of time to mature. By all means, break away from Disney's sheltering constraints—that ish is for kitties, you're 20 years old, goddamnit! But the over-the-top airhumping coupled with crazy eyes and a devilish grin is, quite honestly, incredibly terrifying.
Although we thank you for your time, we don't accept fake ID's. Try Domu?