More steps taken toward broader representation in Theatre Department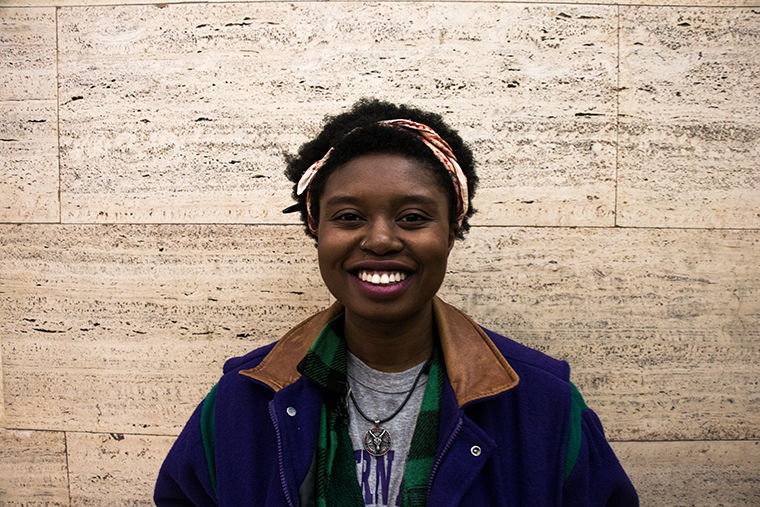 Although the Theatre Department is taking steps toward becoming a more diverse organization, there are still concerns about levels of representation and inclusion after the department terminated a prize for African-American playwrights several years ago.
Senior theatre major Bree Bracey was in her "African American Theater" class this year when she learned that the Theodore Ward Prize for African-American playwrights was discontinuted nearly eight years ago.
African-American playwrights had submitted their work to the department and a panel of students and faculty selected the top three to be produced on the mainstage at Columbia and receive a cash prize, according to Bracey.
"This is a purely a legal issue," former Theatre Department chair John Green told The Chronicle. "I was contacted in 2009 or 2010 by the Theodore Ward estate who said we didn't have permission to use Theodore Ward's name for the prize we were giving. This was news to me and the Theatre Department. We all thought that we were behaving legally."
Green also sent a department- wide email in May 2010 saying "[the estate] did not reflect the emerging consenses that the competition should begin to reflect the growing ethnic diversity in our student population, and in the population at large."
Bracey said she was frustrated about the absence of the award because it seemed like a good opportunity for students to not only gain professional experience but also work with performance pieces from people of color.
"In a typical mainstage season, we will have five plays and of the five plays, usually only one will be written by a woman or by a person of color," Bracey said. "I am frustrated that not only are we having an issue with the way we select shows but also the way we handle diversity and inclusion in the entire department. It is supposed to be a big initiative at Columbia. It is a part of our Strategic Plan."
Dean of Academic Diversity, Equity and Inclusion Matthew Shenoda said in a March 6 email interview that the college, as well as the Theatre Department, is taking action to increase representation on campus.
"We are in the process of hiring a new tenure-track faculty member as part of the DEI cluster hires who is focused on African-American theatre," Shenoda said in the email. "And the faculty have all attended an Undoing Racism workshop and are presently working on both diversifying the curriculum of the Theatre Department as well as expanding the types of plays produced as part of the main stage series. We are looking at issues like casting and ways to make those processes more equitable."
Peter Carpenter, chair of the Dance Department and interim chair of the Theatre Department, said he recognizes there is always room to improve diversity, equity and representation in the theatre  department. The department is taking a multifaceted approach, including pedagogical development, curriculum development and programming to ensure a better department in the future, he added.
"This season in the Theatre Department is interesting and has exciting opportunities for a lot of different kinds of students to perform," Carpenter said. "But it doesn't necessarily offer the perspective of contemporary voices of people of color which is something really important. We are ensuring that they will happen next year on the season."
Onye Ozuzu, dean of the School of Fine and Performing Arts, said the department is discussing a possibility of a playwright residency rather than reinstating an award for playwrights of color because it would have a greater impact on all students.
"It's easy to think that when you bring diverse content into a curriculum that it is just to benefit students of color," Ozuzu said. "It benefits all students no matter what race or background they come from to have exposure to content in all disciplines that reflects the complex diversity of life outside the campus.""This season in the Theatre Department is interesting and has exciting opportunities for a lot of different kinds of students to perform," Carpenter said. "But it doesn't necessarily offer the perspective of contemporary voices of people of color which is something really important. We are ensuring that they will happen next year on the season."