Clubs collaborate to grow funds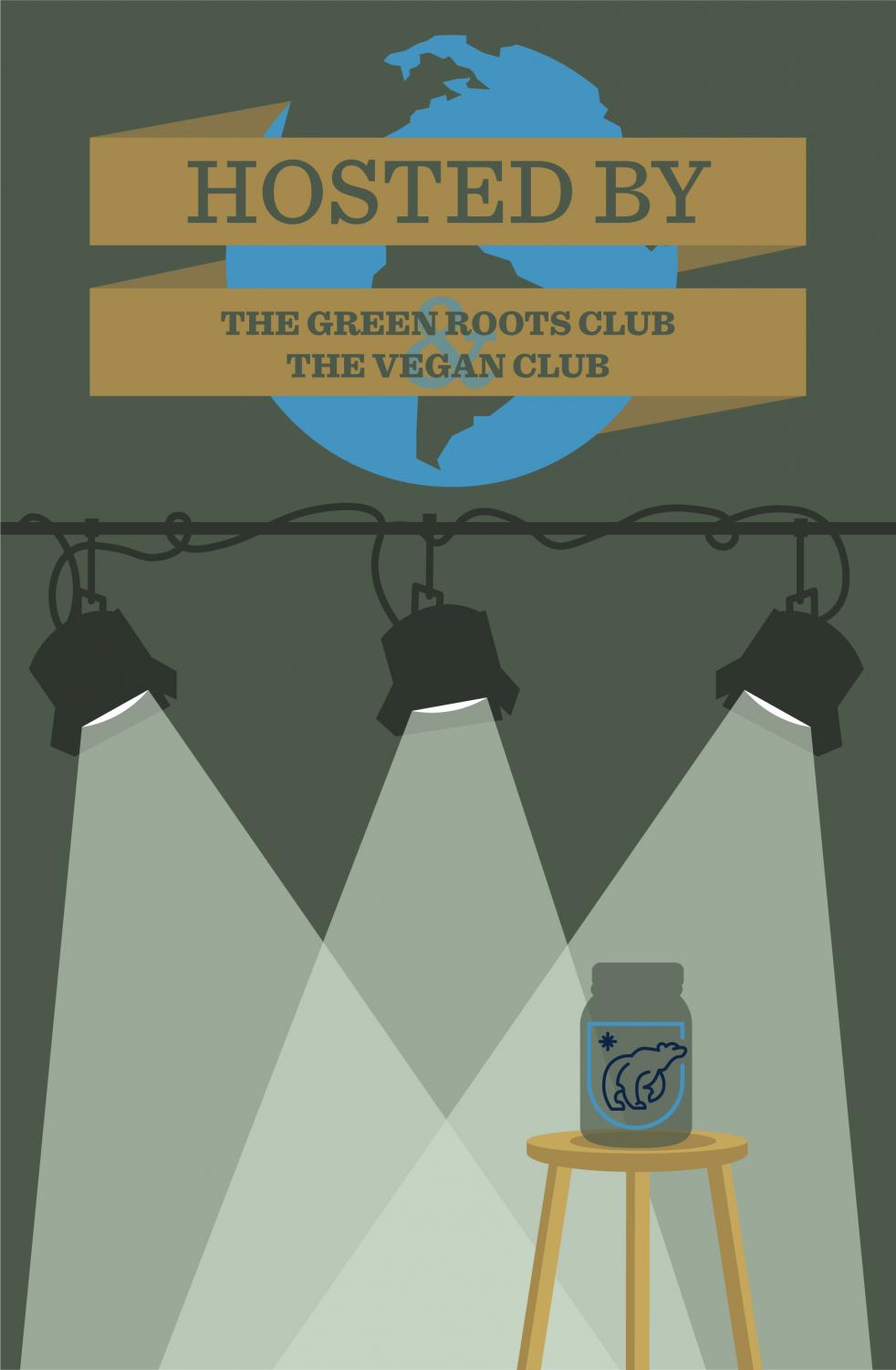 The college's Green Roots Club and Vegan Club have come together to host a fundraiser talent show Oct. 19 for the National Resources Defense Council and to spread environmental awareness.
Anika Chamberlain, Green Roots Club vice president and sophomore audio arts and acoustics major, said they were looking for ways to get students involved. The clubs were organized in Spring 2017 and wanted to raise money for environmental causes.
Scott Strom, president of Green Roots Club and sophomore theatre major, said the group chose to donate to the National Resources Defense Council, an environmental rights group, because of its opposition to climate change.
"Green Roots Club is trying to affect change locally, and talking about important climate [and] environmental issues," Strom said. "We want to focus on things we can do inside the city."
Strom said the event's first half, which will be held in the HAUS, at 623 S. Wabash Ave., is a talent show, while the second half is open to students who want to perform without competing.
Chamberlain said the fundraiser will also include organic popcorn and cotton candy sales, funded by the Student Organization Council, and vegan baked goods with recipe cards made fresh by the Vegan Club. Proceeds will then be donated to the NRDC.
Vegan Club President Erica Blanco, sophomore business and entrepreneurship major, said the two clubs decided to collaborate because both groups are strongly environmental-based, and share the same ideals.
"[Vegan Club] strives to spread awareness on campus about caring about the environment, physical and mental health and living as close you can [to] vegan or vegetarian lifestyle," Blanco said. "We want to spread the message that following the lifestyle as closely as you can does—in the long run—help you and the planet."
Chamberlain said it is great teaming up with the Vegan Club and discussing the many environmental benefits of vegan and vegetarian diets.
"It's cool that we can have both these clubs that are [strongly] environmental-based and trying to help the environment in pretty different ways, but we can [still] team up and work together," Chamberlain said.
There is also a chance to win a $5 gift certificate to Native Foods Café, a local vegan restaurant, if students arrive early to the event in Halloween costumes. Chamberlain said she encourages students to come and perform at the fundraiser because it will not only be a fun event but the proceeds are also being donated to a good organizational cause.
"I am excited to hear different people perform and [also] raise some money for a good cause," Chamberlain said.