Taste of Chicago back in the black following 2014 loss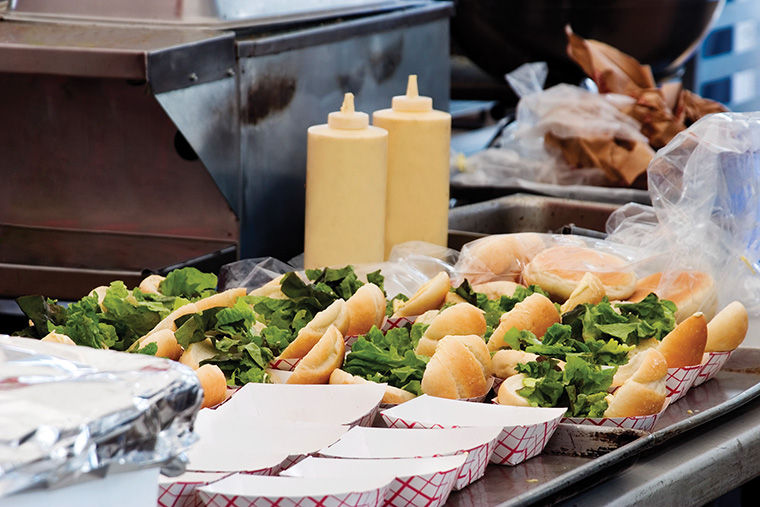 By METRO REPORTER
October 12, 2015
The Taste of Chicago has made a financial comeback this year after loosing money three out of the  last four years. 
In an Oct. 5 City of Chicago press release, the Department of Cultural Affairs and Special Events announced that the 2015 Taste of Chicago festival made a profit of a $320,205 this year, up from the $169,404 loss in 2014, when rain caused event organizers to cancel its Saturday festivities. This year, the annual outdoor food festival hosted in Grant Park celebrated its 35th anniversary. The five-day festival, which previously lasted 10 days throughout two weekends, is held in July of each year and serves as an event for the entire family. 
According to the press release, the festival has increased in popularity since going to a five-day lineup following back-to-back losses totaling more than $2 million in 2011 and 2012. 
This year's festival drew in more than 1.4 million visitors.  According to the press release, the Taste contributes $106 million annually in total business activity to the Chicago economy. 
According to the Choose Chicago website, the festival offers more than 200 menu items from a variety of cuisines like American, Indian, Italian, French, Chinese, Irish, African and more. 
"This year's Taste of Chicago hosted residents and visitors from across the globe to sample the city's diverse culinary offerings and enjoy crowd-pleasing musical events," Michelle T. Boone, commissioner of  DCASE, said in the press release. "We were excited to partner with 60 food vendors, including 19 new, representing many Chicago neighborhoods." 
The 2015 Taste hosted 19 first-time vendors, including Sono Wood Fired, Graham Elliot and Dia De Los Tamales. 
"We had a really good experience working with [DCASE]. We got to participate in a lot of promotion events. The Taste is coming back around, and I think it's starting to grow and is really becoming a cool event," said Jeni Wahl, owner of Dia De Los Tamales, 939 W. 18th St. 
Other vendors included veteran participants of the Taste, such as BJ's Market and Bakery, 8734 S. Stony Island Ave., based in the Auburn Gresham neighborhood, which has been participating in the Taste for about 18 years. 
"We serve thousands of people each day," said John Meyer, president of BJ's Market and Bakery. "I was in it when it was 10 days. It's exciting to get employees to serve that many people. It's almost like a bootcamp for the restaurant business," he said. 
Next year's Taste of Chicago will be held July 6–10 in Grant Park. Admission is free to the public. More information can be found at tasteofchicago.us.