Alumni will help bring Cubs win to big screen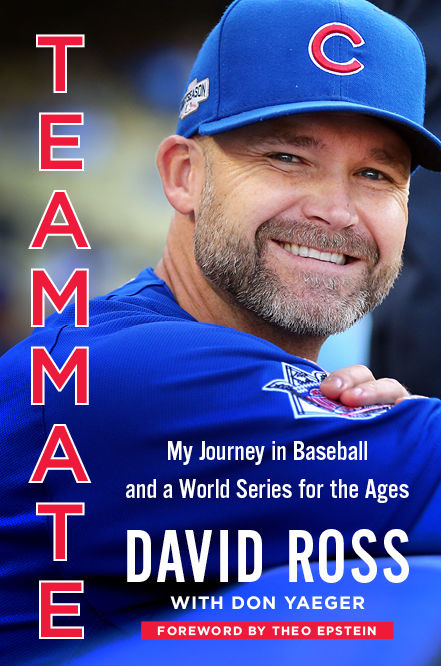 Two Columbia alumni are a part of the Radar Pictures team that will bring former Cubs catcher David Ross' upcoming book, "Teammate: My Journey in Baseball and a World Series for the Ages," to the big screen.
Cinema art and science alumni Ram Getz, who graduated in 2012, and John Corcoran, who graduated in 2011 are co-writers of the film titled "Teammate."
"This film is about a family man, the ultimate teammate and somebody who puts himself before everybody else," Corcoran said.
Getz and Corcoran, who met during the Semester in LA program in 2013, said their time at Columbia supplied them with the skills to bring the story to life. Corcoran added that the college taught him about all the different types of people in the world with unimaginable stories to be told.
Although the film is still being written, Corcoran said it will be about Ross' Chicago baseball career and how he helped break the Cubs' 108-year losing streak with a 2016 World Series win.
Because the film will be a screen adaptation of the book, which is set to be published May 9, Corcoran said as writers, they have to consider that these characters already exist as real people in Ross' life, he said.
"What we are trying to do is turn [the movie] into something that can still hold the original message of the content true but also be an entertaining movie," Corcoran said.
Getz, who is the lead producer on the film, said he was working at Radar Pictures as one of the in-house producers and sought out the project after hearing about the release of Ross' book and then contacted Corcoran.
"Thus far, we are working to make sure not just Ross, but the Cubs and all sides are happy with the way we are telling the story and moving it forward," Getz said.
Both said they feel proud to represent Chicago and the Cubs in the making of the film and that Ross was one of the "best human beings" they could have asked to work with.
Kevin Cooper, producing area coordinator and associate professor in the Cinema Art and Science Department who had Getz as a student, said the recent World Series title will make the movie very timely and hopefully bring in a huge audience.
"It is not just for people who live in Chicago; there are Cubs fans all around the world," Cooper said. "More importantly this is truly a story of the underdog and for us as filmmakers, the underdog is a proven storyline."
Getz and Corcoran, who have been working together for almost four years, said that coming up in the industry with a best friend and collaborating has felt like a "Hollywood moment," according to Getz.
"Ram and I both care about this, so there is never any question that the both of us are putting everything we possibly have into it," Corcoran said. "When you are functioning on that level, no matter what, you are going to get the best results out of each other."