Podcast festival to spread culture, art to Chicago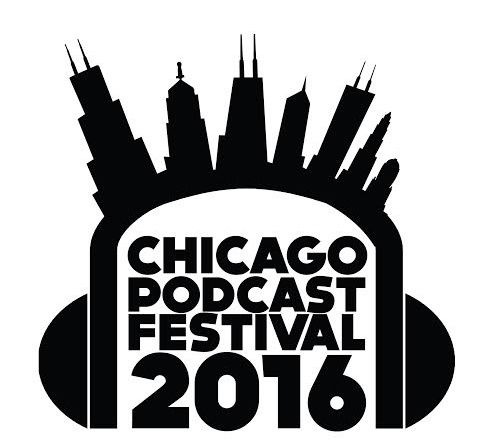 By Arts & Culture Reporter
November 7, 2016
Podcasting is getting its legs as a recognized art form, and festivals such as the inaugural Chicago Podcast Festival further that idea, said Jimmy Carrane, host of the podcast "Improv Nerd" and 1988 marketing alumnus. 
"It's legitimizing podcasting even more," he said. "It's really fun to actually meet your fans and see them as you're doing a live show."
For the festival, five local theaters will host 30 different podcasts from around the country Nov. 17-19.
Jonathan Pitts, executive director of Chicago Improv Productions who organized the festival, said it will feature live broadcasts from  podcasts such as "Hello from the Magic Tavern" and "Bullseye."
"It seems so clear fans of podcasts like having the opportunity to go see a live podcast," Pitts said.
Other podcast festivals have been hosted around the country, and it is time for Chicago to have its own, Pitts said. He added that the mid-November dates will give people a fun reprieve from the drama of the presidential race.
Carrane will produce a five-year anniversary show featuring fellow  alumnus Scott Adsit of "30 Rock"  Nov. 18 at the Athenaeum Theater, 2936 N. Southport Ave., as part of the festival.
"Podcasting has become really popular," Carrane said. "[I joined the festival] to be among other podcasters, to be part of a community."
Chicago's National Public Radio station, WBEZ, is sponsoring the festival. David Berner, an associate professor in the Radio Department, said the radio world has accepted podcasting as another facet of the industry, much like  film and television have embraced streaming.
"We live in an on-demand society now," Berner said. "Radio producers have embraced podcasting because it is on-demand radio. It's still in its infancy; it's burgeoning." 
He added that WBEZ has picked up podcasts as part of its programming before to extend its brand. It turned the podcast "Filmspotting" into a radio show, he said.
"Through that example, you can see how WBEZ is interested in good content and a way to embrace that within the big media structure," Berner said.
Podcasting is unique in that hosts, through earbuds and headphones, are literally voices in fans' heads, Pitts said.
"When [fans] have a chance to go see them do it live, it's not just a celebration," Pitts said. "It's also a communal experience because here's all these other people in a room who are also equally fans of the same voices in your head."
The platform can be focused on a specific niche that can easily reach an entire culture, Pitts said. He added that outsiders who do not typically listen to podcasts would still enjoy the events.
"Depending upon what kind of stuff you want to go and experience, we have something like that at our festival," Pitts said.